This Week's Sports Predictions: August 15–21, 2022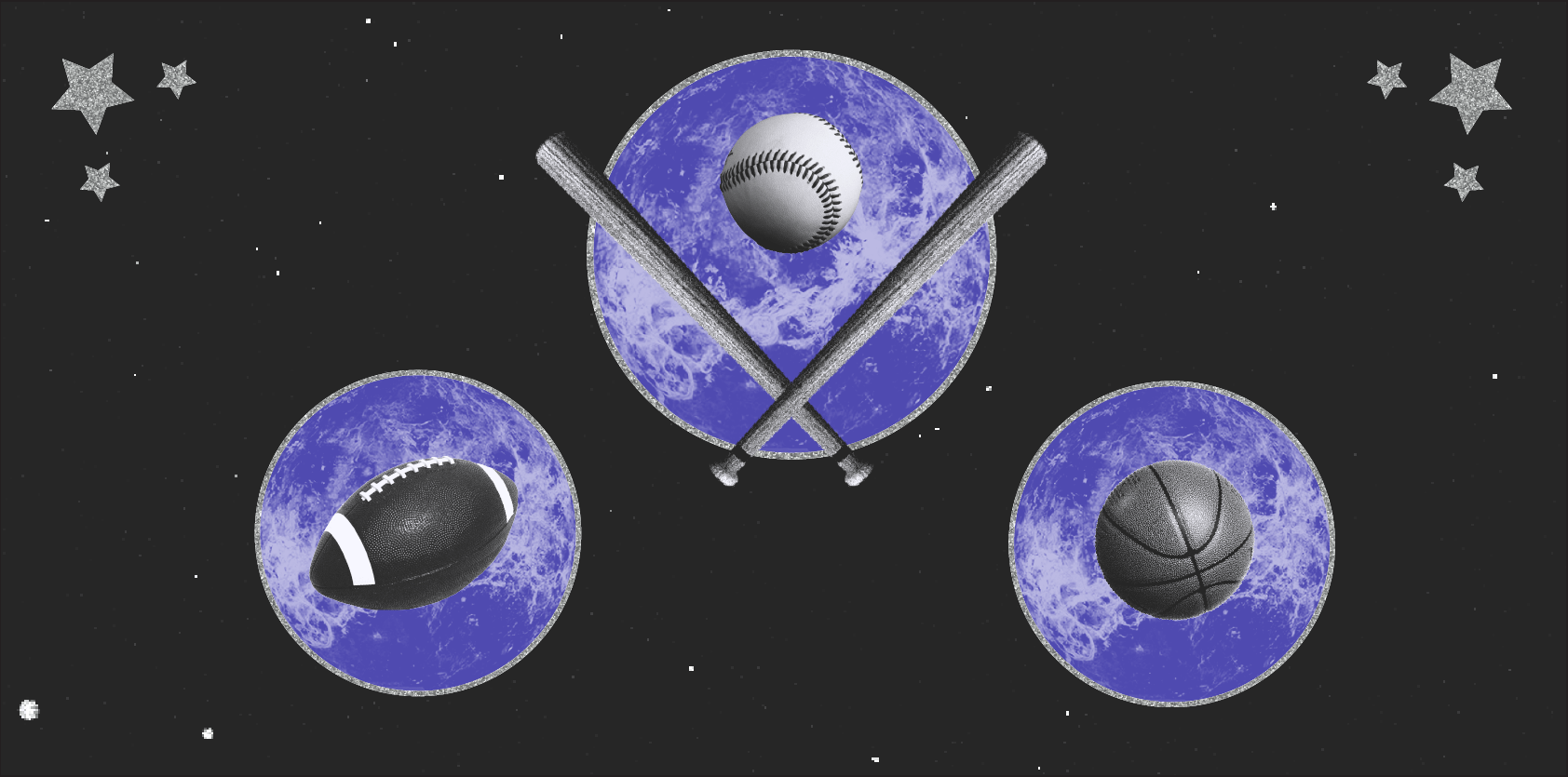 Welcome to Sports Astrology Predictions where we take a look at the astrology of competition in a bid to predict who will come out on top!
All sport is ruled by the planet Mars. The position and condition of this protective and combative planet has a significant, baseline influence on the outcome of all competition.
This week, Mars settles into his journey through the constellation of Taurus where he will remain until late October. It is here that he must contain his temper if he wants to succeed. His natural win-at-all-costs attitude and fighting spirit will simply not cut it in this inclusive and defensive Venusian landscape. Patience is a virtue and the warrior planet needs to practice this in order to compete in this unsupportive terrain. And with the sun now beginning to shine a side-light and heat up the situation, this is not a time to push blindly ahead. Take a deep breath and count to ten, because this week begins a test of character.
We begin this week's predictions on Saturday afternoon with preseason NFL between Buffalo Bills and Denver Broncos, followed by baseball between New York Yankees and Toronto Blue Jays. With the moon exalted in the Venus-ruled sign of Taurus and scorched by a brushing with Mars, these games promise to be colorful, with a touch of recklessness. Then to a more sombre vibe with Saturday evening soccer between NJ/NY Gotham FC and Orlando Pride. With a retrograde Saturn causing havoc, it could be a slow game with some frustrating situations and reversals and possible injuries as the teams battle it out for supremacy.
* * *
Game 1
NFL Preseason
Buffalo Bills -v- Denver Broncos
Saturday, August 20 @ 1 p.m. – Buffalo, New York
Saturday afternoon in Buffalo, New York and to a preseason gridiron football game where home team Buffalo Bills invite the edgy Denver Broncos onto their turf.
With the Sun reaching its attention-seeking zenith and aligning with the very royal fixed star Regulus (the "Prince"), a spectacular game is all but guaranteed, especially with the competitive and hugely lucky Broncos' quarterback, Scorpio sun Russell Wilson, proving that he is a force to be reckoned with! He has a lot going on in this game and should play some of his best ever, especially with his sensitive Cancerian moon guiding the way.
But it appears that the Bill's quarterback Josh Allen with his Taurean sun ablaze under the intense heat of Mars, will be all but bouncing off the goal posts and virtually unstoppable! Buffalo Bills to win an entertaining game.
Game 2
MLB
New York Yankees -v- Toronto Blue Jays
Saturday, August 20 @ 1:05 p.m. – Bronx, New York
Saturday afternoon in the Bronx and to baseball where home team New York Yankees invite the Toronto Blue Jays into their stadium, with the vibrant energy of the Regulus-primed sun overseeing the game.
This promises to be highly entertaining, especially with Blue Jays pitcher Leo moon Kevin "Gaus" Gausman on point as his Taurean Mars gets triggered.
But in the midst of all the star-studded fun, big hits and team spirit, it will be Yankees star player Scorpion sun Nestor "Nasty" Cortes who has what it takes to control the game. With his Leo Mars aligned with the sun, he will be the one to settle the score. New York Yankees to win a colorful game.
Game 3
NWSL
NJ/NY Gotham FC -v- Orlando Pride
Saturday, August 20 @ 7 p.m. – Harrison, New Jersey
Saturday evening and to women's football in Harrison, where home team NJ/NY Gotham FC meet up with Orlando Pride for a seriously intense game. This will be ruthless on both sides with a take-no-prisoners vibe, with Pride's defenders Scorpio sun Thais Reiss and quirky, Scorpio moon Toni Pressley, working as a team to stop the onslaught of their opponents.
But it will be Gotham's veteran midfielder and Scorpio sun, McCall Zerboni who will draw on her Aries moon to tune into the subtleties of the play and outwit her opponents. And with her teammate defender and fellow Scorpion Sun/Mars combo, Taylor Smith, the home team will be a force to be reckoned with in this dog-eat-dog game. NJ/NY Gotham FC to win a tough game.
And that's a wrap for this week in Sports Astrology Predictions. Until next time!
All information in this post is merely the personal opinion of the author and not that of Astrology.com or any other person, company or entity. At the time of publishing this article, not all team rosters have been finalized. All game times are rendered in local time. These predictions utilize the Sidereal system of astrology, which is based on the actual link between the position of the planets with the fixed stars and constellations. Should any match be delayed by a significant amount of time (generally speaking 20 minutes or more), the original chart may not be valid and the prediction must be viewed with caution, if at all.
Store
Recommended Reports For You
Most Popular on
Astrology.com