Sun in Scorpio: Your Daily Crystal Horoscope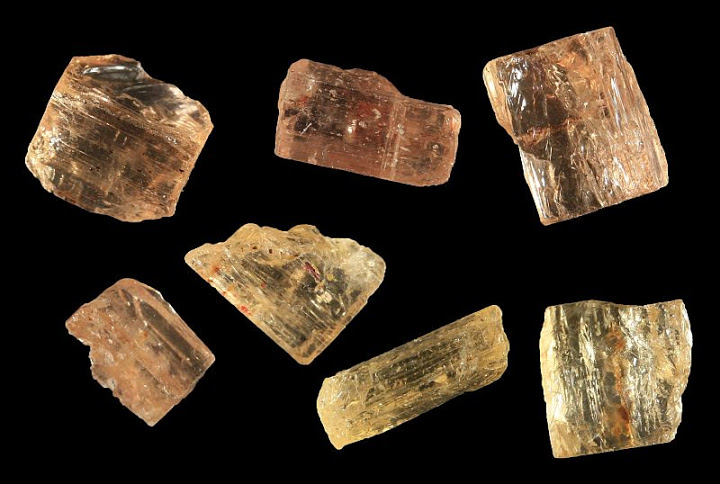 Today's Crystal: TOPAZ
The sun has moved into Scorpio, and we now dive deep into the season of Truth.
Jupiter is also in Scorpio, giving the occult mysteries even more oomph than usual, and Mercury is there too, helping us to communicate all of the truth that we find in our investigations. Scorpio itself is ruled by Pluto, which the astrologer Ginger Chalford called "The Planet of Magic and Power."
Even though challenging, this is a powerful time, during which we have the opportunity to shine.
Let's take a lesson from topaz, which is often cut into highly faceted forms because of its high refraction index. Topaz has the ability to spangle its surroundings with brilliant light, and it wants to show you how to do the same.
This historic stone has always known the limelight. Rumored to be one of the stones on the breastplate of the Biblical high priest, it was also said to attract gold and protect against envy. It is also with benefic Jupiter in Ayurvedic texts.
No hieroglyphics here! The Eye of Horus, derived from ancient Egyptian Tarot methods, clearly predicts your future.
Hildegard von Bingen, a medieval mystic, recommended this remedy for clear vision: "Topaz, soaked in wine three days and nights, rubbed upon the eyelids." This process was a kind of psycho-magic ritual, not intended to clear cloudy vision only in the physical body, but in the spiritual realm as well.
In order to take full advantage of Scorpio season's underworld explorations, we must bear a bright light of truth within us; wearing topaz can help us see this truth as well as express it clearly. Or, if you're feeling brave, soak a topaz in water (or wine, if you desire historical accuracy) and follow St. Hildegard's instructions.
Whatever your path, may your vision be clear and your light be bright.
Grounding Elements Pro Tip: Find your own brilliant chunk of this historic stone, often used in reiki healing.
Most Popular on
Astrology.com