Venus Is Entering Scorpio—And Whatever You've Been Hiding Is Coming to the Surface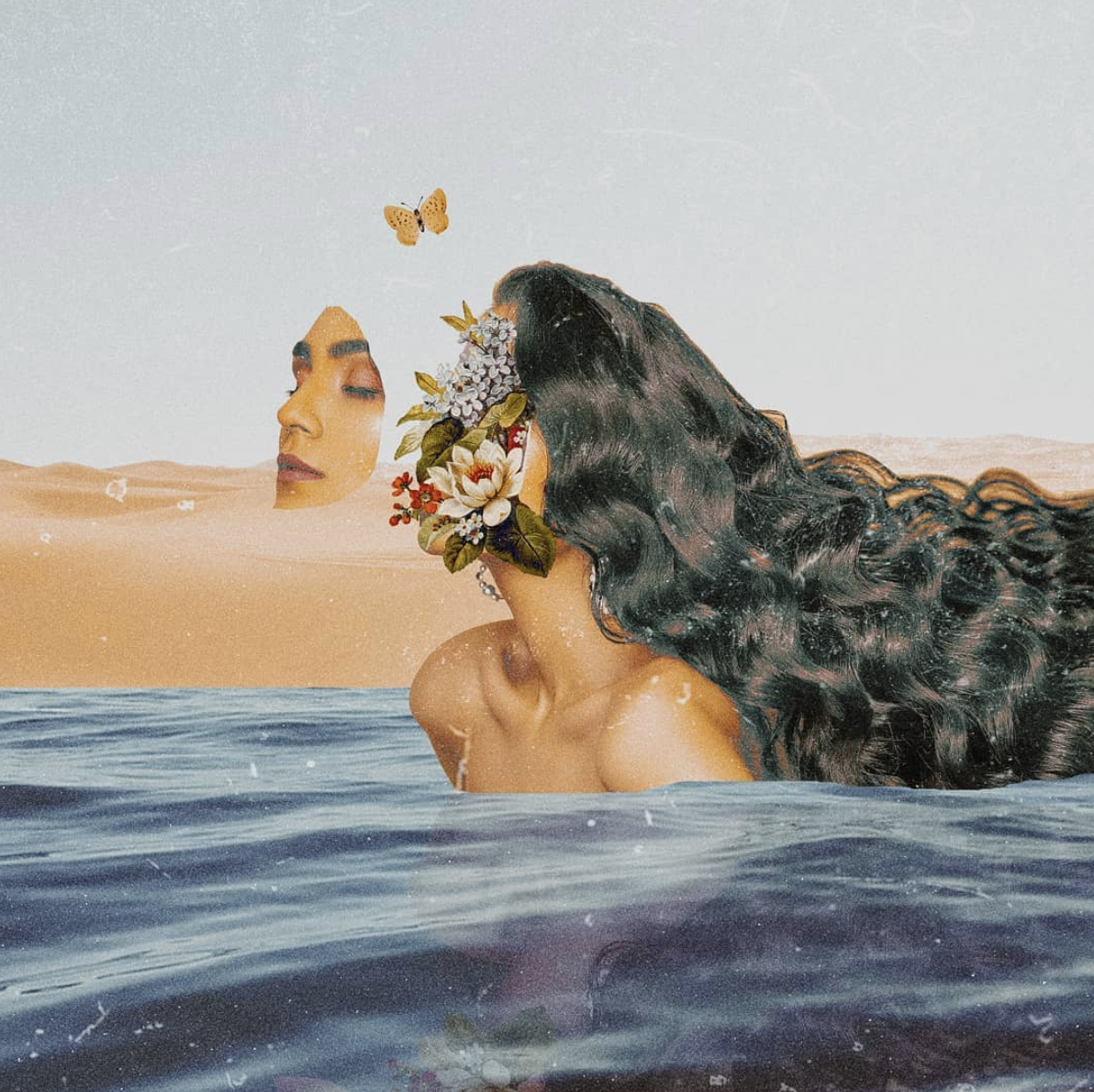 Venus leaves her luxurious and secure home of Libra on October 8 in order to enter the deep water and dark caverns of Scorpio. The shift of Venus from Libra to Scorpio will intensify passions and desire to penetrate the surface of relational dynamics in order to cultivate honesty and increased intimacy. Venus in Scorpio is drawn toward exposing whatever has been hidden and is not interested in anything superficial. Positively, Venus will be returning to visibility as an evening star upon entering Scorpio, inciting new desires that have been reborn while Venus was in her invisible phase. Venus will be adorning herself in the alluring attire of Scorpio from October 8 until November 1.
Read me: Venusian Aspects and Practices: Learn How to Feel the Love
It is significant that the entire time Venus is occupying Scorpio (the inwardly directed home of Mars) Mars will be transiting through Libra (the outwardly directed home of Venus). This means that Venus and Mars will be mutually exchanging signs and in a position to support one another. Although Venus in Scorpio and Mars in Libra are both considered to be in detriment, the fact that they are occupying one another's signs will bring greater congruence in pursuit of desires—even when you find yourself in a messy relationship situation. On the difficult side of things, the combination of Venus in Scorpio with Mars in Libra can bring feelings of being mesmerized and obsessed with a new interest that may or may not be right for you. As a result, it will be imperative to utilize the capacities of Venus in Scorpio for scrutinizing the underlying motivations within relationship.
The initial entrance of Venus into Scorpio may feel volatile due to it forming an immediate opposition with Uranus in Taurus that it will complete on October 12. While you may need to deal with destabilizing, unexpected changes in correspondence from October 8 through October 12, the positive side of Venus receiving Uranus through an opposition can impel emancipation from previously restrictive circumstances. The influence of Uranus upon Venus demands authentic emotional and creative expression, and so the more you can make time to pursue your essential purpose and passions, the more effectively you will be able to work with the tension between Uranus and Venus. It can be possible to break through to an entirely new stage of development as Venus moves through its opposition with Uranus.
Read me: This Mercury Retrograde Is the Rarest of Them All
The final two weeks of Venus in Scorpio will be especially busy and catalytic. Between October 20 and 25, Venus will form harmonious aspects with Saturn in Capricorn, Neptune in Pisces, and Pluto in Capricorn. Next, Venus will unite with Mercury on October 30 while Mercury is stationing retrograde. As a result, during the final two weeks of October, it will be important to utilize the facility Venus in Scorpio possesses for attuning with the emotional environment and gaining awareness for any issues that have been brewing underneath the surface and need to be addressed. There will likely be conflicts and difficult challenges to contend with, as at the same time, Mars in Libra will be forming an intense square aspect with Saturn in Capricorn. Draw upon the strength of Venus in Scorpio for cultivating protected space to mend whatever has become fractured or wounded at the end of October. Venus in Scorpio may be utilized for committing to whatever healing is necessary within ourselves and our most important relationships.
Art by Emma Rodriguez 
Store
Recommended Reports For You
Most Popular on
Astrology.com