Your Weekly Horoscope for August 8–August 14, 2021: Intense Planetary Weather Ahead!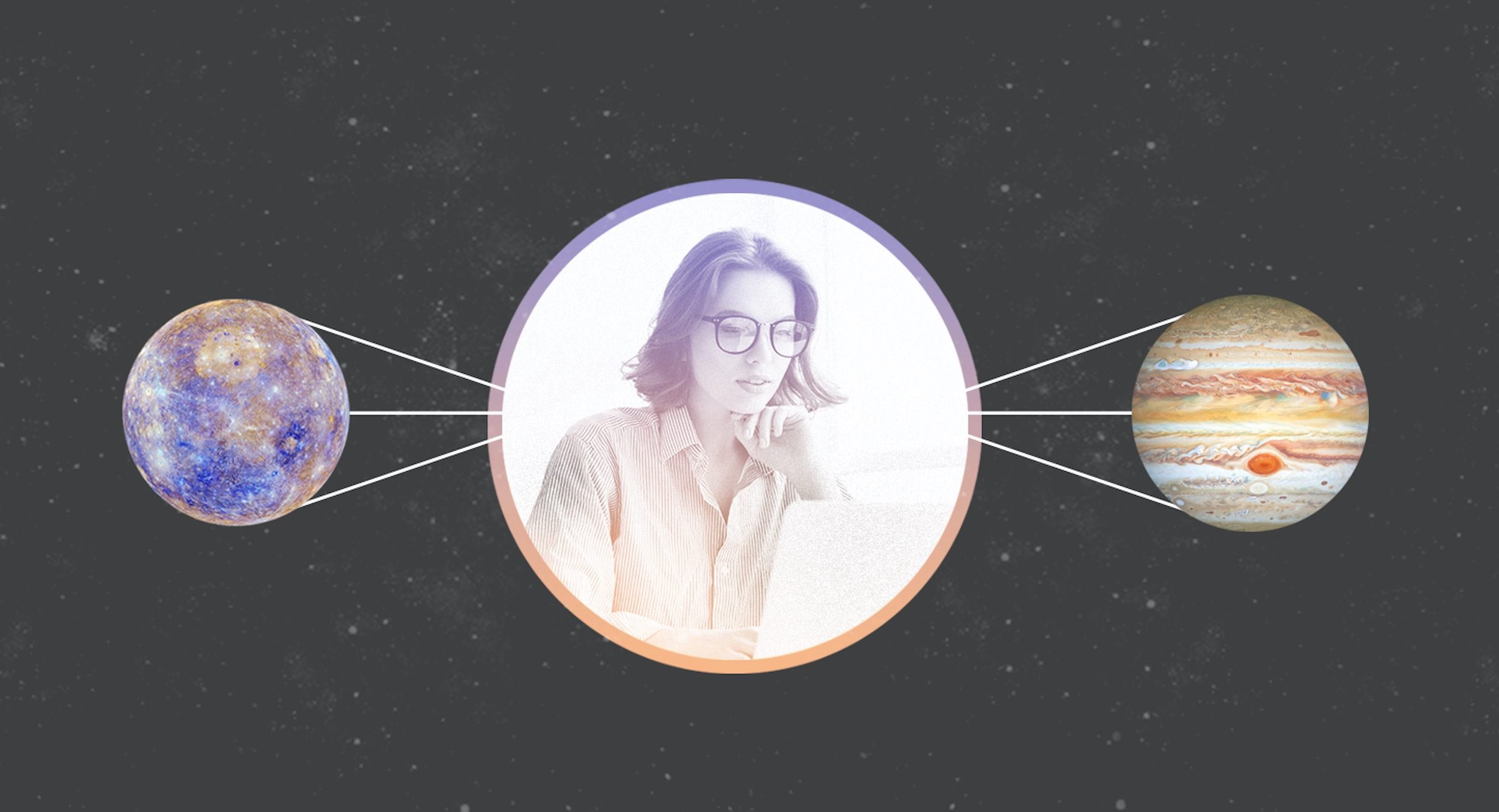 New journeys and opportunities lie ahead of us this week. However, we may be pushed to our limits in order to make them happen! Like every week, your weekly horoscope for August 8 is here to support you during the days ahead.
A new moon in Leo arrives on August 8. This is one of the rockiest new moons of the year, with some intense planetary weather to top it off. This lunation will test us to see how much our passions mean to us and what we are willing to sacrifice for them. No matter what, be true to yourself and listen to your heart, but don't alienate others who have your best intentions in mind. With this new moon falling in Leo, creativity, romance, and fertility will be important within our lives.
Venus in Virgo will stand in an opposition with Neptune in Pisces on August 9. We will be cast beneath a fog, uncertain of how to proceed regarding relationships or finances. Confusion will fill our day, so it is best to lie low and not make important decisions. We may be more susceptible to fall prey to people's ulterior motives, despite our best intentions. Do not over idealize anything or anyone, as you will surely fall into a trap. However, a positive way to harness this energy is to indulge in art, music, or film, as you can unplug from reality to dive into a more creative realm.
Drive & Ambition
August 10 will bring Mercury will be in opposition to Jupiter. Juxtaposed to yesterday's astrological weather, this is a much more pleasant influence. Our minds will be filled with grand ideas and we will feel invigorated, social, and optimistic. This is a favorable vibration for being creative and connecting with groups of people, as there will be a high likelihood of inspiring others or becoming ignited, ourselves. Success could manifest at this time, but it would be ideal to read the fine print rather than skimping over any important details.
Mercury enters Virgo
Beginning August 11, our cosmic messenger will dart along into Virgo, where he can aid us in being exact and precise in all matters of business and communication. In the weeks to come, our minds will be clearer as Mercury is domicile in this zodiac sign. This means he can deliver his most practical and efficient energy to us with ease. We will be better able to analyze everything we focus ourselves upon and keep track of the details. Get busy on any important work and you'll find that you can streamline your plans tremendously.
Our final planetary aspect of the week will be a trine between Venus in Virgo and Pluto in Capricorn. Intensity and passion will be infused into our relationships and anything that brings us pleasure. We will crave greater satisfaction in life at this time. With both planets in earth signs, business and financial matters should also fare extremely well.
When life gets confusing, a live psychic reading can help you gain the clarity you're looking for!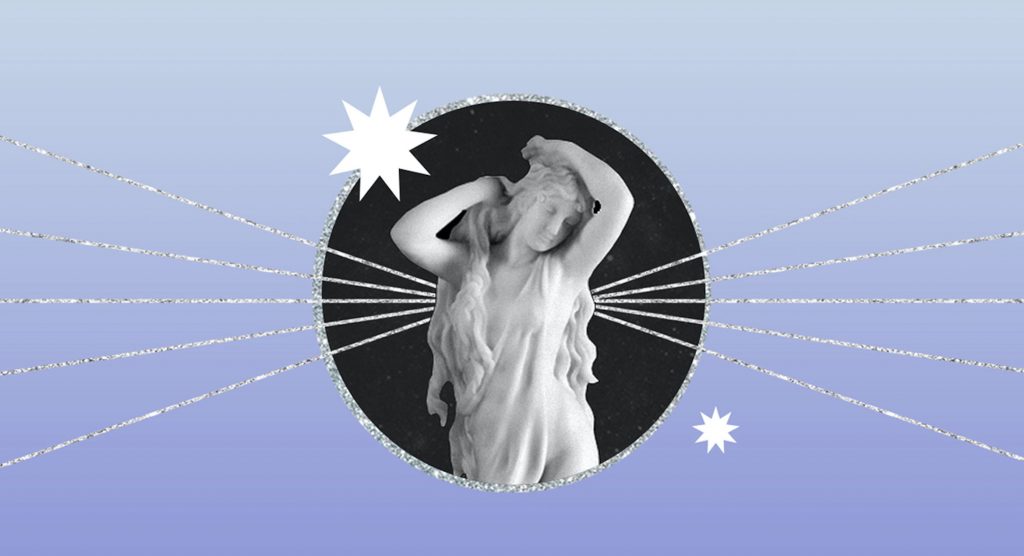 Major Transits of the Week
8/8 — New moon in Leo
8/9 — Venus in Virgo opposes Neptune in Pisces
8/10 — Mercury in Leo opposite Jupiter in Aquarius
8/11 — Mercury enters Virgo
8/11 — Venus in Virgo trine Pluto in Capricorn
What does your future hold? Ask the Past Present Future Tarot
ARIES
A new moon in your solar fifth house will fan the flames of your heart this week, Aries. If single, you could cross paths with a true love connection. If attached, you could find that your union reignites with zest.
TAURUS
Your weekly horoscope for August 8 says "Home is where the heart is." The new moon this week spotlights your solar fourth house, Taurus. Your weekly horoscope for August 8 says it's time to decide it's time to make a bold move or a major change in your living space.
GEMINI
With the new moon arriving this week, you'll feel a burst of energy around communication endeavors, Gemini. You may now begin work on an important writing, speaking, advertising, or social media initiative.
CANCER
A new opportunity to increase your wealth will likely arrive this week, Cancer. The new moon in your solar second house may bring a new job offer, raise, or chance to add a side hustle.
LEO
The most important new moon of the year has arrived for you, Leo. With it roaring within your solar first house of identity, you will have a rare opportunity to strike out and forge an entirely new path for yourself however your heart desires.
VIRGO
A new moon in your solar twelfth house will yawn this week, Virgo. You will likely take some extra time to recharge your emotional, spiritual, and physical batteries.
LIBRA
Prepare for a surge of popularity, Libra. A new moon in your solar eleventh house will pound the drum, putting you in the center of the ring and connecting you with many friends.
SCORPIO
Get ready for the most important new moon of the year for your professional advancement, Scorpio. You will likely see a surge of activity in your career. Work hard now and you'll make waves in your industry.
SAGITTARIUS
This week's new moon falls in a fellow fire sign, Sagittarius. It highlights your solar ninth house and will ignite your spirit to learn more about yourself, others, and the world.
CAPRICORN
Intimacy will be especially important this week, Capricorn. The new moon in your solar eighth house will bring to attention how you share with those closest to you.
AQUARIUS
A new moon in your solar seventh house will bring a shift in your important partnerships, Aquarius. You could decide it's time to make long-term plans together, forging a path in unison as a team.
PISCES
This week's new moon will bring a burst of energy to your solar sixth house, Pisces. Get ready to take on more projects and responsibilities at your job, which will likely leave you feeling creative and excited.
Store
Recommended Reports For You
Most Popular on
Astrology.com