Your Weekly Horoscope for July 24–30, 2022: Celebrating an Audacious New Moon in Leo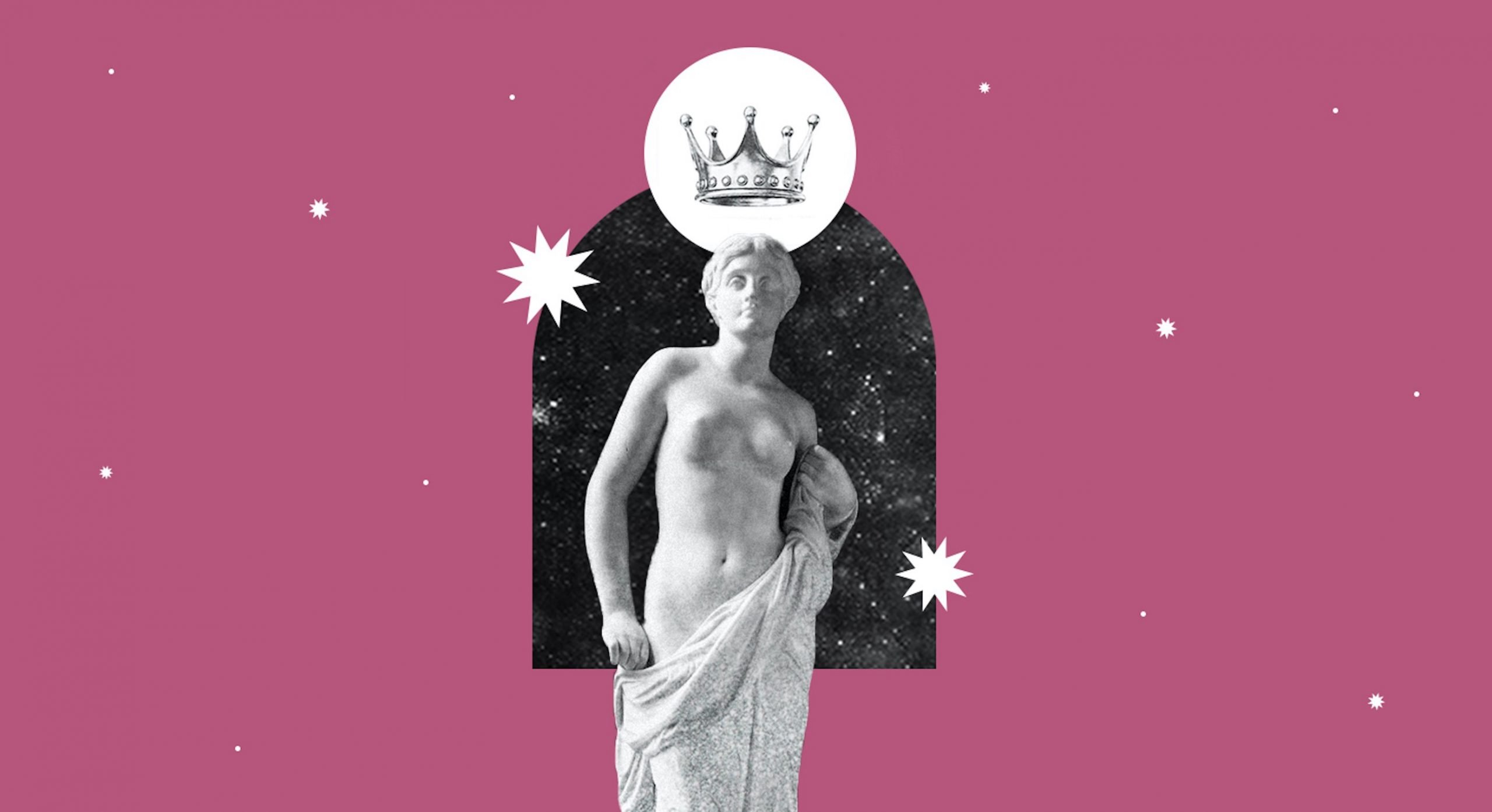 This week kicks off with initial conflict on Monday, July 25, as Venus in Cancer squares Jupiter in Aries, causing tension between the motherly minor benefic and the fiery major benefic. A cardinal clash is less than ideal, but squares represent an opportunity to compromise. When Venus lends its intuition and Jupiter amplifies its instincts, obstacles will be overcome with genial initiation. Take the lead in expanding upon relationships, commitments, financial security, and creative processes!
Afterward, Mercury in Leo steals the show for the rest of the week by creating square after square with Mars in Taurus on Tuesday, July 26, then Uranus in Taurus on Thursday, July 28, and finally the North Node in Taurus on Friday, July 29.
When the dramatic cosmic messenger clashes with the stable warring planet, it may produce tense tit-for-tat exchanges. Pride may get in the way of having a productive dialogue, so there might be issues with active listening or being open-minded to a different perspective. Try not to get into unnecessary arguments since it will be like talking to a wall!
Then the theatrical cosmic messenger will disagree with the seemingly stable wild child, suggesting that there could be room for growth if ego is put aside. Semi-steady Uranus is ready to revamp Mercury's mental waves, encouraging a more thoughtful than a self-focused approach to avoid any clashes.
Finally, the cosmic messenger disagrees with the Nodes of fate and destiny. Since Mercury squares the North Node, it also subsequently squares the South Node. There may be repeating mental or communicative patterns that pop up throughout Friday. Consider how you can break your Mercurial cycle!
New Moon in Leo
A playful new cycle begins as the new moon in Leo demands celestial prominence on Thursday, July 28. Since the lunar luminary is reporting to the solar luminary, there is an emphasis on having an immense depth of self-awareness.
Throughout the next six months, the new moon in Leo invites us to be the main character in our lives. Consider this a new season of your life with an exciting storyline, supporting side characters, and maybe a doable budget for a slight makeover that fits your budding identity. As we assume our position in the limelight, the new moon will steadily progress through opportunities for self-development.
However, bravado must be put aside to gain genuine confidence throughout this solar-powered lunar cycle. Honoring creativity is an excellent way to become more self-assured with debuting talents, honing passion projects, exploring sensuality, entertaining romance, and becoming comfortable with one's means of self-expression.
Jupiter stations Retrograde
Another planet bites the dust as Jupiter stations retrograde in Aries on Thursday, July 28. Regressing the expansive planet can be challenging, especially in an action-focused sign like Aries. However, Jupiter retrograde is necessary to reconsider its means of excess, exploration, worldview, and beliefs.
From now until October 28, Jupiter retrograde in Aries will reassess the individualistic journey of self-exploration and identity. Instead of optimistically charging forward like a toddler on a manic mission to discover the world through impetuous impulsivity, Jupiter retrograde reels this headstrong energy in.
This phase of Jupiter retrograde is a self-focused philosophical period, so consider these questions during the next few months; Do you think your morals, ethics, and belief systems are an extension of your highest self? How can you make your own luck by taking the initiative? What kind of leader do you aspire to be?
By October 28, Jupiter retrograde will recede even further into the sign of Pisces, slipping back into the subconscious realm.
Major Transits of the Week
7/25 – Venus in Cancer squares Jupiter in Aries
7/26 – Mercury in Leo squares Mars in Taurus
7/28 – New Moon in Leo
7/28 – Jupiter stations retrograde in Aries
7/28 – Mercury in Leo squares Uranus in Taurus
7/29 – Mercury in Leo squares North Node in Taurus
MORE: August is nearly upon us! Take a sneak peek at the month's transits.
Your Weekly Horoscope for July 24
What will you create over the next six months? Seek joy through inspiration during the new moon in Leo to spark this artistic and romantic cycle!
Invite happiness instead of drama into your private life under the new moon in Leo. Prioritize optimism over theatrics in your home and family over the next six months.
Roar like the lion as the new moon in Leo kicks off a new cycle in communication and immediate community! But do not forget to share the spotlight with your companions.
Be confident in your sense of security and value during the new moon in Leo. Work on assuming the self-assuredness of the Lion throughout this new lunar chapter.
Are you ready to razzle-dazzle everyone under the new moon in your sign? Now is your time to work on self-development and growth!
How can you become more confident in your talents? The new moon in Leo invites self-assurance about your secret skills into your life over the next six months.
Focus on your most loyal bonds for the next six months as the new moon in Leo shows you who your true friends are. Stabilizing your support system is a must!
Accept the spotlight you might find yourself in during the new moon in Leo. You deserve to shine like a superstar for your accomplishments and progress.
What is next on your agenda? The new moon in Leo is asking you to focus on your next big adventure. Figure out what you want to do or learn during this lunar cycle!
The ability to create immense wealth is plausible during the new moon in Leo. However, keep in mind that fortune comes in many different packages.
Who lights up your life? As the new moon in Leo begins a new cycle in your partnerships, you should consider committing to someone who fills you with joy.
Prioritizing yourself, your health, and your needs should become your #1 new moon in Leo goal. It is all about you during these next six months!
Most Popular on
Astrology.com