Weekly Horoscope: May 2–May 8, 2021

As we leave behind the tumultuous full moon in Scorpio from last week, we are clearing the air as you will soon find out in your weekly horoscope for May 2 to May 8 as we step into eclipse season.
In the weeks ahead, as we march toward the lunar eclipse in Sagittarius, the air will crackle with foreboding. Destined events could be right around the corner and we may start to sense something big just about to happen. The first week of May has some lovely alignments, while also bringing attention to our fixed sign war.
May 2 brings Mercury in Taurus into a harmonious trine with Pluto in Capricorn. This will infuse an air of power and confidence into our communications, allowing us to more easily influence others to do our bidding. This is an excellent time to pitch ideas, ask for favors, or have a serious discussion.
Venus in Taurus
Yet, this week, it won't be all business on this day, as sweet Venus in Taurus forms a sextile to Neptune in the seas of Pisces, too. Pleasure, romance, and creativity will be especially heightened and it is a great moment to spend time with those who we care for. Couples should enjoy sensual intimacy, while singles can magnetically attract someone new—even possibly, a soulmate connection! Letting loose with some entertainment, shopping, art, socializing, or luxury will feel just right.
May 3 will bring two planetary clashes, though. Mercury will square Jupiter in Aquarius. While this first aspect could bring high hopes and an expansive outlook, it can also create arrogance or false optimism. Watch what you say and communicate now, as you could overestimate your plans. The sun in Taurus also squares Saturn in Aquarius—a sharp energy that will bring obstacles and challenges before us. You may be hit with a heavy-handed problem now, but it is of utmost importance to show patience and determination to make it through.
Also, later on the third, our cosmic messenger, Mercury, enters its home sign of Gemini. He will remain here for quite some time because he will station retrograde later this month on the twenty-ninth. With Mercury direct now, our minds are sharp and our ability to communicate is eloquent and fluid. We may feel especially social now as the pace of interactions and our daily affairs speeds up.
A Week of Romance & Pleasure
Venus in Taurus reaches her hand out in a trine to Pluto in Capricorn on May 6, adding intensity and passion to our relationships. This will increase our need to feel affection and intimacy. Singles should use this energy to set up a meeting with someone who they find irresistible. Shortly thereafter, on the eighth, Venus makes one last planetary aspect in Taurus—a square to Jupiter in Aquarius.
This energy will bring a light-hearted vibe to our day and is perfect for relaxing, rather than diving into hard work. However, just make sure that you are not too indulgent as you could regret it later. Then, later in the day, Venus leaps up and catches the winds of Gemini. In the weeks ahead, relationships will feel more festive, social, and adventurous. It's the perfect time to meet new people and reconnect with friends.
Below, find your weekly horoscope for the week of May 2 to May 8, 2021. Read your sun, as well as your rising sign.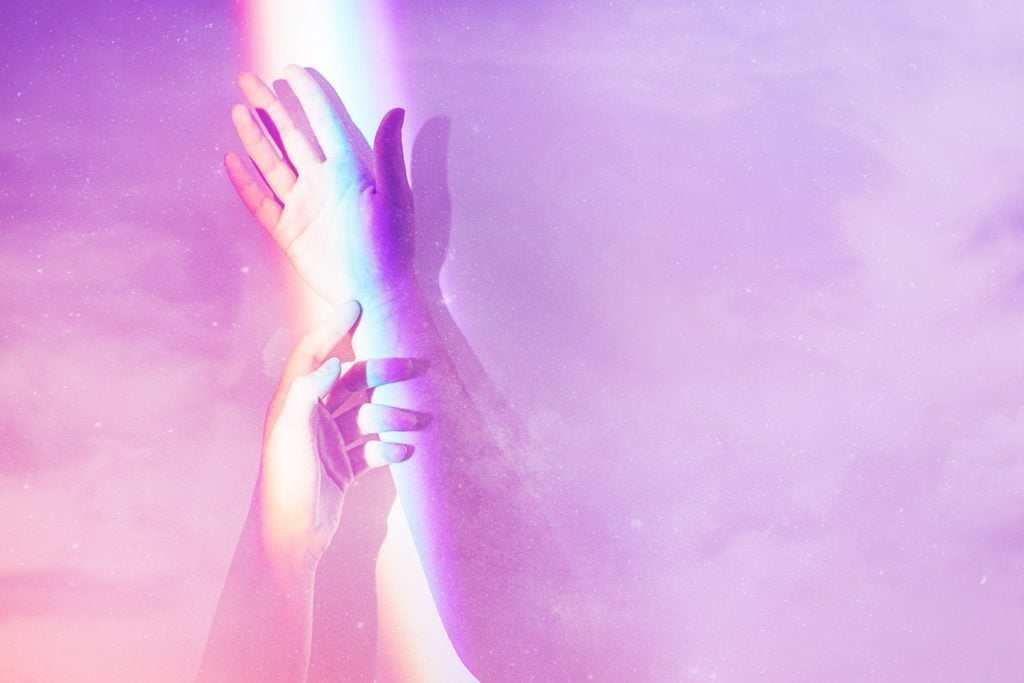 Major Transits of the Week
5/2 — Mercury in Taurus trine Pluto in Capricorn
5/2 — Venus in Taurus sextile Neptune in Pisces
5/3 — Mercury enters Gemini
5/3 — Mercury in Taurus square Jupiter in Aquarius
5/3 — Sun in Taurus square Saturn in Aquarius
5/6 — Venus in Taurus trine Capricorn in Pluto
5/8 — Venus in Taurus square Jupiter in Aquarius
5/8 — Venus enters Gemini
Your Weekly Horoscope for the Week of May 2 to May 8
ARIES
Mercury and Venus will dance into your solar third house of communications this week, Aries. Get ready to excel in all written and spoken work. Enchant the world with your ideas.
TAURUS
This week, you retain Mercury in your zodiac sign until the third and Venus until the eighth, Taurus. Use the extra planetary energy to dazzle everyone around you.
GEMINI
Get ready for your ruler, Mercury, and benevolent Venus to visit your zodiac sign this week, Gemini. This bodes well for moving your personal plans forward.
CANCER
Mercury and Venus spend their last days in your solar eleventh house of friendships this week, Cancer. You'll likely hear from those in your social circle. Outreach to catch up with those who you adore.
LEO
Mercury lights up your solar tenth house of professional advancement until the third, while Venus dances here until the eighth, Leo. Use this week to lift your profile higher.
VIRGO
As Mercury and Venus will spend just a few more days this week in your solar ninth house of expansion, you'll be eager to expand your wisdom of the world, Virgo.
LIBRA
Intimacy and sensuality should be sweet for you this week, Libra. Venus will remain in your solar eighth house until May 8.
SCORPIO
Mercury dances across the sky from you until the third, while Venus will orbit in this same solar seventh house of relationships until May 8, Scorpio. Use this week to make sure you and your partner see eye-to-eye.
SAGITTARIUS
You'll be able to make a great deal of progress in your employment by taking a clear and gentle approach this week, Sagittarius. Use the planetary glow.
CAPRICORN
Mercury and Venus will spend some final time in your solar fifth house of true love this week, Capricorn. Communicate from the heart.
AQUARIUS
As our cosmic messenger, Mercury, and celestial goddess, Venus, move through your solar fourth house of domesticity this week, you'll enjoy time at home and with family, Aquarius.
PISCES
Communicate your most unique ideas to others this week, Pisces. Mercury and Venus light up your solar third house, aiding you in negotiations and pitches.
Most Popular on
Astrology.com