Your Weekly Horoscope for May 29 to June 4, 2022: A Mercurial New Moon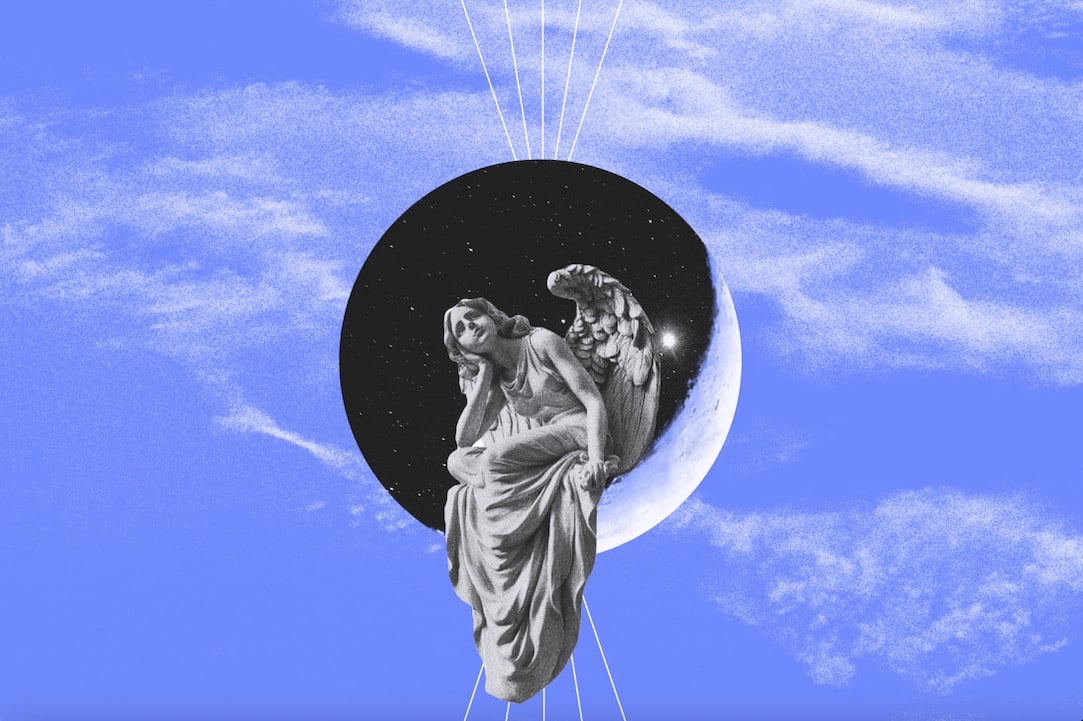 Aspects are few and far between throughout this week, but plenty is going on in the cosmos!
At the very beginning of the week, Mars conjuncts Jupiter in Aries, blending the minor malefic with the major benefic. Jupiter tends to expand upon whatever it touches, turning it golden with luck as if Jupiter has the Midas touch. When Jupiter expands upon Mars, it will be like spraying hairspray on a tiny flame. Forceful and fiery, the combustion of Jupiter and Mars feels indescribable. Sensual desire will be revved up, especially with the foreplay of these two lusty planets. Ambitions are fueled by an intense desire to conquer every goal. The only potential catch is the abundance of anger, aggression, and even violence, especially since this is Martian-ruled Aries energy. Watch your temper during this conjunction! 
New Moon in Gemini
What will spark your curiosity? The new moon in Mercurial Gemini begins an inquisitive new cycle that will unfold over the next six months, making it a fantastic time to set intentions. Since this is occurring in Gemini, you may want to express your lunar wishes in a Mercurial manner. Writing, speaking, blogging, and even tweeting are perfect ways to communicate your intentions for this cycle to the Universe!
Gemini's multifaceted energy implies that this lunation will vary in results. Two-faced Gemini could indicate two paths, two sides of the self, or two opportunities that may divert your attention in multiple directions. Your head might be spinning during this lunation since Gemini's lunar presence is exceptionally mental. Luna's Mercurial influence will spark a never-ending series of ideas, thoughts, and questions.
Mercury Retrograde is Over!
Expect to feel relieved when Mercury stations direct in Taurus on Friday, June 3. All communicative and technological issues may slowly come to an end now that Mercury is getting situated. Even though Mercury retrograde is over, the post-shadow phase has just begun. Use this phase to mediate any lingering issues from the retrograde period.
The first part of the post-shadow phase will be Mercury working its way back through Taurus. Mentally, Mercury will feel sure-footed, as Taurus's earthy energy can ground the otherwise scattered planet. Conversations will finally pick up the pace instead of stubbornly stalling any longer. Since Taurus rules over security, value, and money, the collective will experience more financial stability as well. Prices could stabilize, unexpected bills are handled, and the appraisal of value is solidified. 
Saturn stations Retrograde
At the very end of the week, Saturn stations retrograde in Aquarius. Retrogrades are an astrological period of rethinking, reviewing, then revising. Since Saturn retrograde will begin on June 4 and last until October 23, this may unfold slowly.
Old man Saturn will tell us to buck up! Throughout Saturn retrograde, the themes of karmic duties, restrictions, responsibilities, foundations, legacy, and time will be apparent. The collective will need to review what they have built thus far and if it is in alignment with their highest good. After all, taskmaster Saturn wants us to be on the right path. But this comes with a "tough love" mentality. So, Saturn retrograde is going to encourage mature introspection to consider what is serving its purpose in our lives. 
Aquarius energy will make this a highly individualistic retrograde, but allow each individual to contribute something more incredible than ever imagined to the greater community. Saturn retrograde in Aquarius will reconsider if authenticity, innovation, and eccentricity are prioritized. These aspects will play into the futuristic cause and effect that our structures, rules, and responsibility will entail. 
Throughout this period, let Saturn retrograde in Aquarius ask you the big picture questions: What am I contributing to the greater society? Am I living my truth? How do I restrict myself and how does this impact my life?
Major Transits of the Week
5/29 – Mars conjuncts Jupiter in Aries
5/30 – New Moon in Gemini
6/3 – Mercury stations direct in Taurus
6/4 – Saturn stations retrograde in Aquarius
MORE: Wondering about the astrological forecast for June?
Your Weekly Horoscope for May 29
At the beginning of the week, the new moon in Gemini will open a new cycle of communication and group dynamics, encouraging you to keep it lighthearted with your friends.
Ask for new, varying financial opportunities under the new moon in Gemini! You can use this lunation to manifest different means of financial security.
It is your time to shine! Set the intention of exploring and embodying all aspects of yourself throughout this lunar cycle under the new moon in Gemini.
Understanding your multifaceted self will unfold in the coming months, thanks to the new moon in Gemini. Luna is ready to help you heal your splintered subconscious.
New friends are coming your way after the new moon in Gemini! You may even find yourself part of many different groups throughout this cycle.
What do you want to be known for? Your Mercurial skills may become part of your reputation and career thanks to the new moon in Gemini.
Explore your curiosities! The new moon in Gemini is bringing forth opportunities to explore different beliefs, morals, spiritual energies, topics, and even cities.
The power of your mental dexterity will be imminent following the new moon in Gemini. Use your multifaceted energy to maneuver intimacy, security, and your transformations.
Opportunities for love are coming after the new moon in Gemini! But you may have more than a few options — choose wisely.
Get excited about your daily twists and turns, thanks to the new moon in Gemini! Satiate your curiosities and desire for mutability in your daily routine during this cycle.  
Indulge in your pleasurable past-times during the new moon in Gemini. You should begin a few new hobbies or further research your ideas during this lunar cycle.
Keep in mind that there are two sides to every story during the new moon in Gemini. Familial tea will be spilled in the next few months. Take note of what comes up in conversation!
Most Popular on
Astrology.com