Your Weekly Tarot for December 4–10, 2022: Making Space for Rest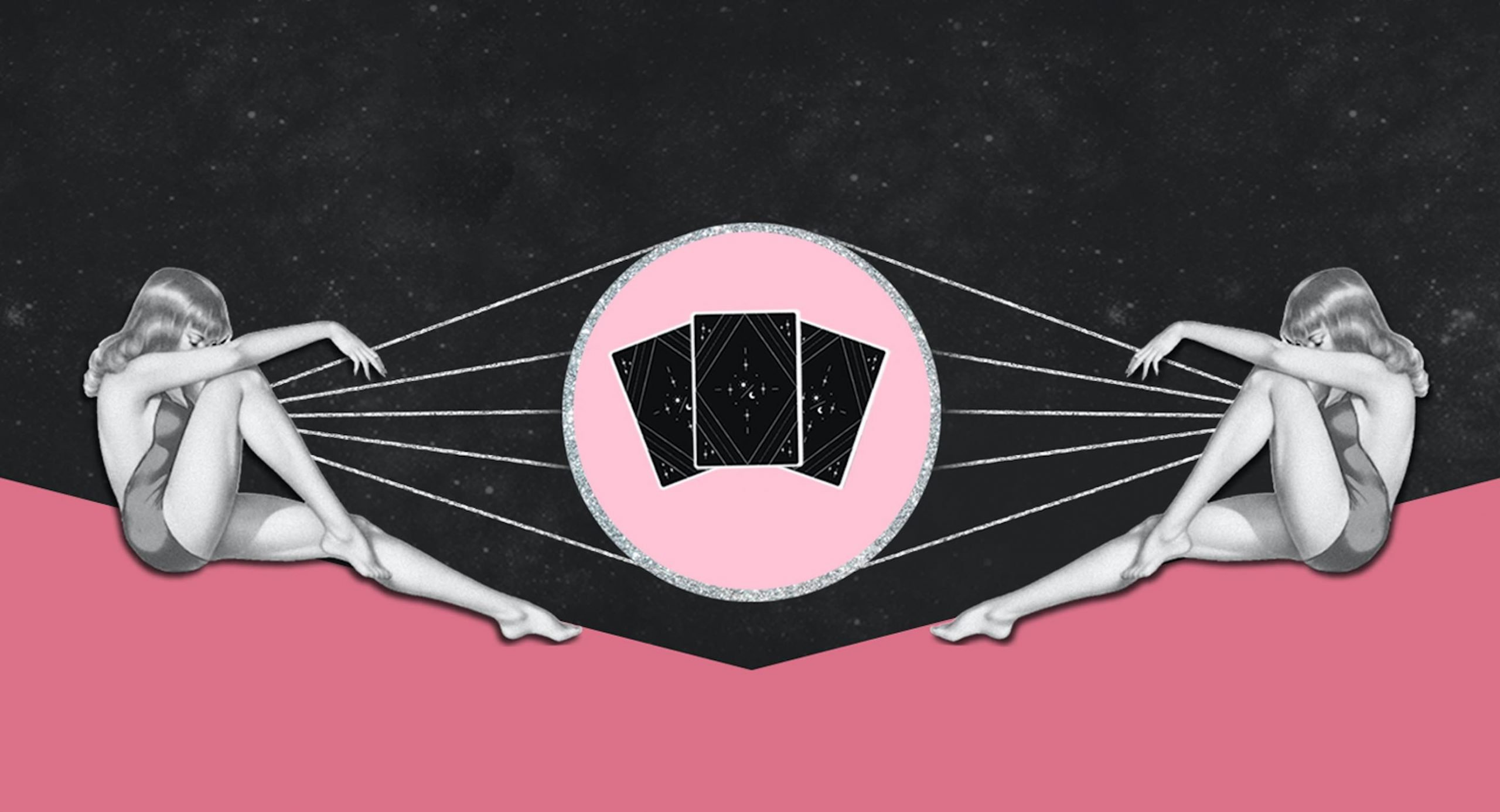 We are winding down towards the end of the year, and this week brings the final full moon of 2022 on Wednesday, December 7. This lunation is known as the cold moon, as it appears just before the solstice as the temperature drops to the coldest and darkest moments of the season. This also means everything is beginning to look up, as it can only get brighter and more hopeful from here.
Our intuitively pulled Tarot cards remind us to take some much-needed time for stillness and go inward for reflection on the past year: what we accomplished, what we discarded, what we still hope for when given more time to grow, and what is yet to come in the year ahead.
When we pause and make space for rest, we can finally seek the emotional clarity and balance we desire. So, we speak from our hearts — something that feels far easier when the moon is in chatty Gemini, as it is at its peak this week.
Read on for this week's Tarotscopes with cosmic guidance and support into the week ahead.
Aries: Queen of Cups
Speak from your heart, Aries. Let's lift the weight of what's been on your mind from leaving sentiments unsaid. Keep it short and choose your words wisely, but don't hold back from sharing how you feel. Honest communication this week will clear up all lingering confusion.
MORE TAROT: How to read and use Tarot cards
Taurus: Nine of Cups
Celebrate your achievements, Taurus! After a rocky road of ups and downs, this week provides a lovely turning point of balance and satisfaction. Notice how your hard work is paying off and begin to set your sights on what you would like to accomplish in the new year.
Gemini: The Hierophant Reversed
Think outside of the box, Gemini. If you feel backed into a corner because none of your ideas are working out right now, it's definitely time to take a novel approach here. Get wildly creative with your solutions, and you will be able to straighten out this mess and make some progress.
Cancer: Page of Cups Reversed
Feeling stuck, Cancer? It's hard to get something new started this time of year. So, rather than getting frustrated by your lack of inspiration, surrender to the moment and focus your attention elsewhere, like on what loose ends must be wrapped up rather than beginning a totally new endeavor.
MORE TAROT: What karmic gifts will you inherit in this life?
Leo: Nine of Pentacles Reversed
Notice your value, Leo. When was the last time you got a raise at work? If you are a freelancer, when was the last time you upped your rates? This week provides an aligned time to renegotiate any contracts or put together a plan to ask for more money for your professional talents.
Virgo: Ace of Swords
Be direct, Virgo. This week calls for clarity via clear, straightforward communication in order to get your needs met. No one is a mind reader and can guess what you are thinking right now. So, do everyone a favor by just spelling it out!
Libra: The World
Keep going, Libra. If you have been looking for a cosmic sign to assure you that what you're doing is working, then here it is! This is your green light to continue striving towards your goals and making your dreams come true because your efforts have not been wasted, and success is imminent.
MORE TAROT: Is your past holding you back?
Scorpio: Eight of Swords
You're overthinking it, Scorpio. You need to find a solution to the current predicament you have found yourself in, but it's challenging to get creative when there is an obstacle at every turn! It doesn't need to be this difficult. Get out of your head, take a walk, and seek a wider perspective to release those supposed limitations.
Sagittarius: Six of Pentacles
Feeling overwhelmed, Sagittarius? Instead of avoiding what must be done (which will only make everything feel worse), it's time to face the music and get organized in order to attack this monstrous to-do list. Don't hesitate to delegate and ask for help from your inner circle as well.
Capricorn: Wheel of Fortune
Create your own luck, Capricorn. Some circumstances are frustratingly beyond your control, but instead of focusing on those areas of your life, shift your perspective to what can actually be changed. Start small this week and work your way up. You have the power to transform your fortune; don't forget it!
MORE: Sign up for our newsletters for daily in-depth astrological content!
Aquarius: Seven of Wands Reversed
Stay strong, Aquarius. Some opportunities just do not work out the way we had hoped, but that doesn't mean your lack of abilities or talents is to blame here. Use this week to strategize and take a new approach instead of giving up completely.
Pisces: Six of Cups Reversed
Make it right, Pisces. Sometimes you need to rectify your past to move forward into the future, and it looks like that time is now for you. With the passing of time and greater clarity, it's easier to see your mistakes and make amends for past transgressions. It's not too late to say sorry.
Most Popular on
Astrology.com