Your Weekly Tarot Reading for April 10–16, 2022: Patience Is a Virtue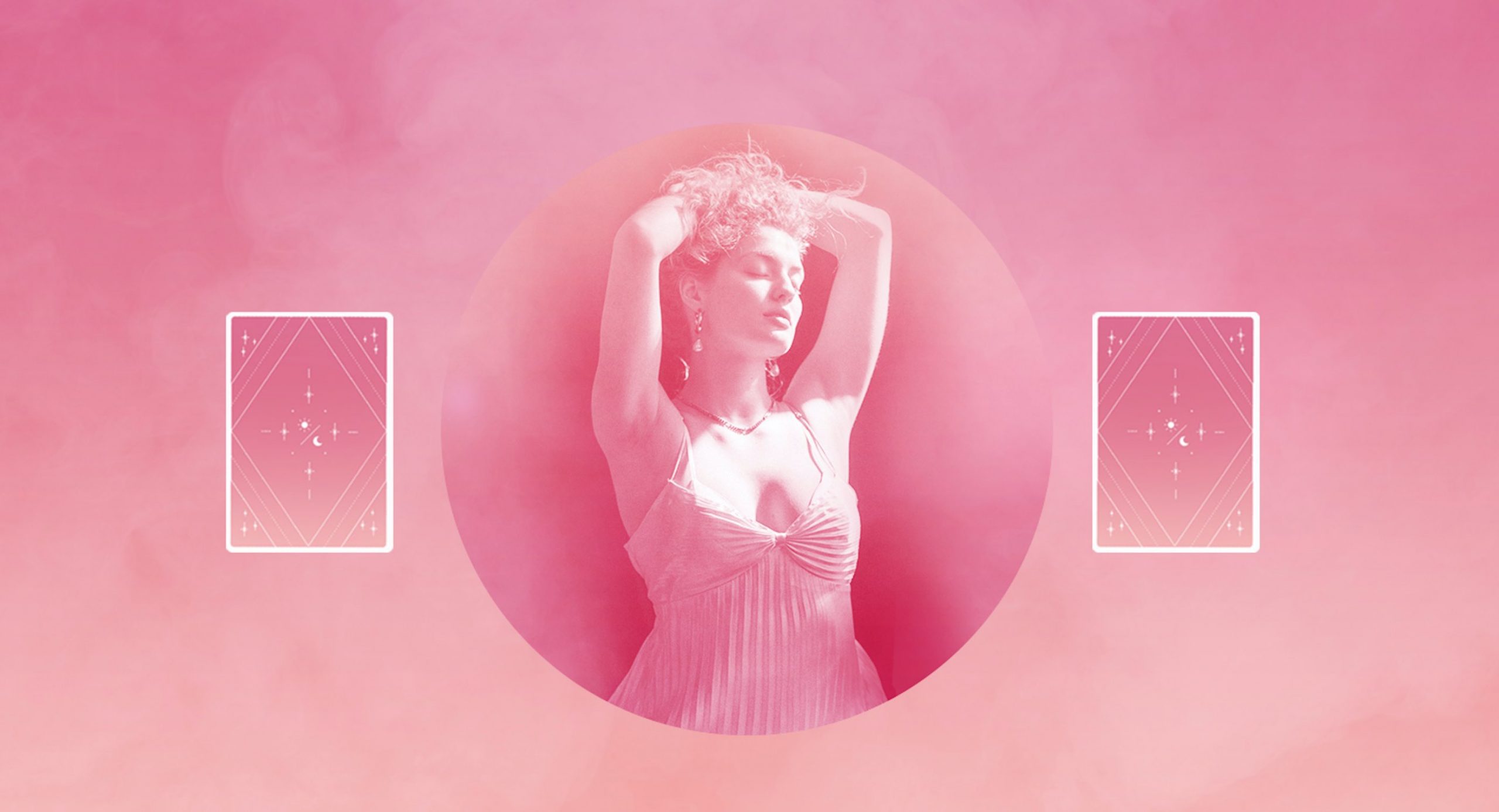 Take your time, and remember that there is no rush. This week's intuitively pulled Tarot cards show that the energy has us feeling restless and facing the dichotomy of a desire to make big moves.
Many of us are feeling stuck as we await big news or the remaining pieces of the puzzle to click into place. Unfinished circumstances and a lack of information leave us all feeling a little out of control lately, but resist the temptation to act impulsively or move without foresight simply to shake things up! Everything will come together in due time, so release your expectations and focus on taking good care of yourself as everything unveils.
Read on for your personalized Tarotscopes for further guidance.
Aries: Queen of Wands Reversed
Feeling exhausted, Aries? You have been making major moves and striving higher at work, but it's important to know when you are pushing yourself too hard. Do you really need to take on more this week? The answer is definitely no! Take a break and rest before you burn yourself out and lose your motivation.
MORE: How to read and use Tarot cards
Taurus: Knight of Wands Reversed
Resist the temptation to act impulsively, Taurus. Expect to encounter some major delays this week, which will impede the progress you have been making at work. Remember that these obstacles are beyond your control, so acknowledge the frustrations but don't do anything destructive that cannot be undone.
Gemini: Knight of Swords Reversed
Think this through, Gemini. Just because you are feeling frustrated by circumstances beyond your control this week does not mean you need to create some chaotic drama for your own entertainment! Instead of acting impulsively or destructively, focus your energy on getting yourself organized so that you can move forward with your plans more rationally.
Cancer: Six of Cups Reversed
It's time to let go, Cancer. Memories from the past are tugging at your heartstrings and pulling you back into your past. Be careful because if you stroll down memory lane for a little too long, you might get stuck there! Forgive yourself for your past choices and old mistakes so you can move forward with the valuable lessons you learned from that time.
MORE TAROT: How can you take control of your career?
Leo: Eight of Swords
Stop overthinking everything, Leo. You have been spending a little too much time in your own head ruminating on the possibilities of everything verging into the worst-case scenario! This is not healthy or helpful for you, so let's put an end to it now. If you feel yourself getting stuck, shift the energy by getting outside or shifting your attention elsewhere.
Virgo: Four of Swords Reversed
Feeling restless, Virgo? This week calls for some major relaxation, but it's hard to chill out and sit still when your mind is going one hundred miles an hour spinning out over all of the items on your to-do list! This is your reminder that not everything needs to get done right now. So, give yourself that much-needed break to recharge.
Libra: Ten of Cups Reversed
Volunteer and make a difference, Libra. Getting involved in a cause that means a lot to you personally will give you a satisfying purpose and help you connect to a sense of community that has been lacking in your life. Put your whole heart into this endeavor.
MORE TAROT: Your 2022 Tarot cards have an illuminating message for you
Scorpio: Nine of Swords Reversed
Everything is looking up, Scorpio. Feeling overwhelmed by stress lately? Has your anxiety been keeping you up at night, leaving you unable to get a good night's sleep? Yes, circumstances have been more challenging than usual, but expect to receive some good news this week.
Sagittarius: The Magician Reversed
Don't make any announcements yet, Sagittarius. You have some big plans on the horizon, but they need a little more organizing behind the scenes before you officially launch them more publicly and let others know what you have been up to lately. Keep it quiet just a little longer.
Capricorn: King of Wands Reversed
Adjust your expectations, Capricorn. Have you noticed how hard you have been on yourself lately? It's time to pull back and be more realistic with the timelines you are setting for yourself. How can you stay motivated if you continue to set yourself up for failure? Be more generous with your deadlines this week.
MORE: Sign up for our newsletters for daily in-depth astrological content!
Aquarius: The Emperor Reversed
Don't be so rigid, Aquarius. Circumstances are not playing out the way you initially envisioned them going. However, doubling down and being more controlling of the little details are NOT the solutions you are looking for. Go with the flow, and be flexible in order to find a more reasonable workaround. 
Pisces: Five of Pentacles
The glass is half-full, Pisces. Work has been challenging lately, but it's hard to stay motivated when you focus only on all of the negativity. This is an aligned time to check in on the positives of your current situation, and if you truly cannot find any, this should inspire you to start looking for a new opportunity!
Most Popular on
Astrology.com