Your Weekly Tarot Reading for April 9–15, 2023: Clarity Is Coming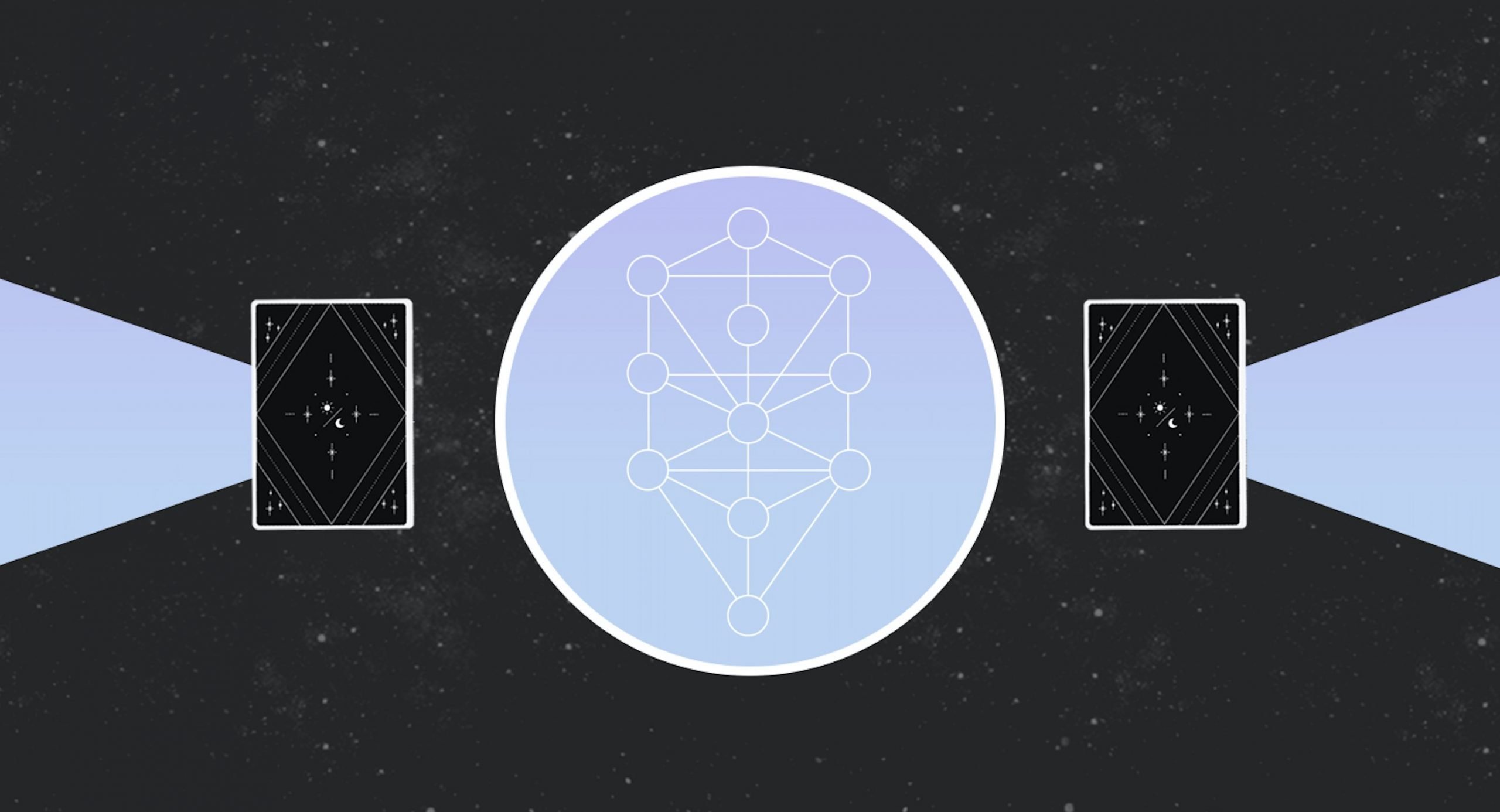 Spring has sprung, and the sun is shining, lifting the fog of confusion as the Northern Hemisphere continues to warm up. If something previously didn't feel quite right or didn't exactly add up, expect the universe to provide that much-needed clarity you may have been seeking.
This week's intuitively pulled Tarot cards echo these sentiments by helpfully reminding us to trust what is being revealed and our very valuable intuitive sense to process this newfound information. It's one thing to see it but another to believe it, especially when someone or something doesn't quite live up to the potential we expected. 
Take your time this week as everything unfolds so you can make your decisions and next moves accordingly! Peace will be found in the process, so trust that no matter what you decide, it will be the right move based on the information you possess.
Read on for your Tarotscopes with cosmic guidance and support for your week ahead.
Aries: Death Reversed
Lean into this transition, Aries. Change is coming whether you like it or not. Honestly, what's the point of resisting the inevitable? Embrace this moment fully to make the most of it. You may be pleasantly surprised by what awaits on the other side.
MORE TAROT: How to read and use Tarot.
Taurus: The Empress
Take a gentle approach, Taurus. Some situations require a hard edge with intense force, but if you want to win the war, that's not your approach this week. If you are softer and more understanding, you can reach a sweet compromise that leaves everyone feeling heard and satisfied.
Gemini: Eight of Swords Reversed
You know what you need to do, Gemini. It's time to stop doubting your feelings about a certain person or situation and see it for what it really is, even if that means it's not what you had hoped. You can see this clearly, so trust it completely and let go to create space for something new.
Cancer: Eight of Cups Reversed
Finish what you started, Cancer. As you close up a chapter, it's understandable to be antsy to just move on and get out of there. However, before you run out screaming, you have a few responsibilities. Wrap up the loose ends so you can move on once and for all — without returning.
MORE TAROT: Learn about each Tarot card's meaning.
Leo: Nine of Cups
Enjoy yourself, Leo. When was the last time you treated yourself? If you're still thinking, it's been too long! Take yourself out on a date this week to do something fun you have been putting off for a special occasion. The notable moment is now, and the celebration is just for being you!
Virgo: Page of Swords Reversed
Don't rush, Virgo. Take your time this week before rushing into the unknown of an opportunity that hasn't fully formed just yet. To make a sound decision, you need to be able to step back to see what is being offered at the moment and know the right questions to ask to get the information you're seeking.
Libra: Four of Cups Reversed
Take action, Libra! After a period of stagnation coupled with a total lack of motivation, your energy is shifting as the pieces fall into place for you to make a major move. Don't doubt yourself now! Sometimes it really is this easy. Take the opportunity, and don't look back.
MORE TAROT: How can you best capitalize off your natural talents?
Scorpio: Three of Wands
Stop thinking small, Scorpio! This is your moment to expand your viewpoint of the world and even how you see yourself. You can accomplish far more than you are giving yourself credit for, so don't get in your own way by holding yourself back from the opportunities coming your way.
Sagittarius: Page of Wands
Shake off the boredom, Sagittarius. Sweep out the cobwebs in your mind because this week's energy has you feeling restless and itching to try something new. Indulge in whatever spontaneously catches your fancy. Planning it out feels stifling, so follow your every whim and fly by the seat of your pants to wherever your heart desires!
Capricorn: Knight of Wands Reversed
Relax your expectations, Capricorn. Everything isn't happening as quickly as you would like, but that could be because you have set highly unrealistic timelines for yourself and everyone else involved. Take a look at your plan to notice where you could be more realistic in order to ease the frustration.
MORE: Sign up for our newsletters for daily in-depth astrological content!
Aquarius: Six of Wands Reversed
You don't need to explain yourself, Aquarius. Others might not understand your choices right now, but ensuring that they do is not your job. Honestly, you don't need to defend yourself if whatever you're doing is working for you and making you happy.
Pisces: The Moon Reversed
What feels off, Pisces? You must pay attention to your intuition before committing to this next opportunity that has been presented to you. If you find yourself wondering if you are lacking in all the information needed, be sure to seek out the fine print and read it twice!
Store
Recommended Reports For You
Most Popular on
Astrology.com