Your Weekly Tarot Reading for August 2-8, 2021: New Opportunities Are on the Horizon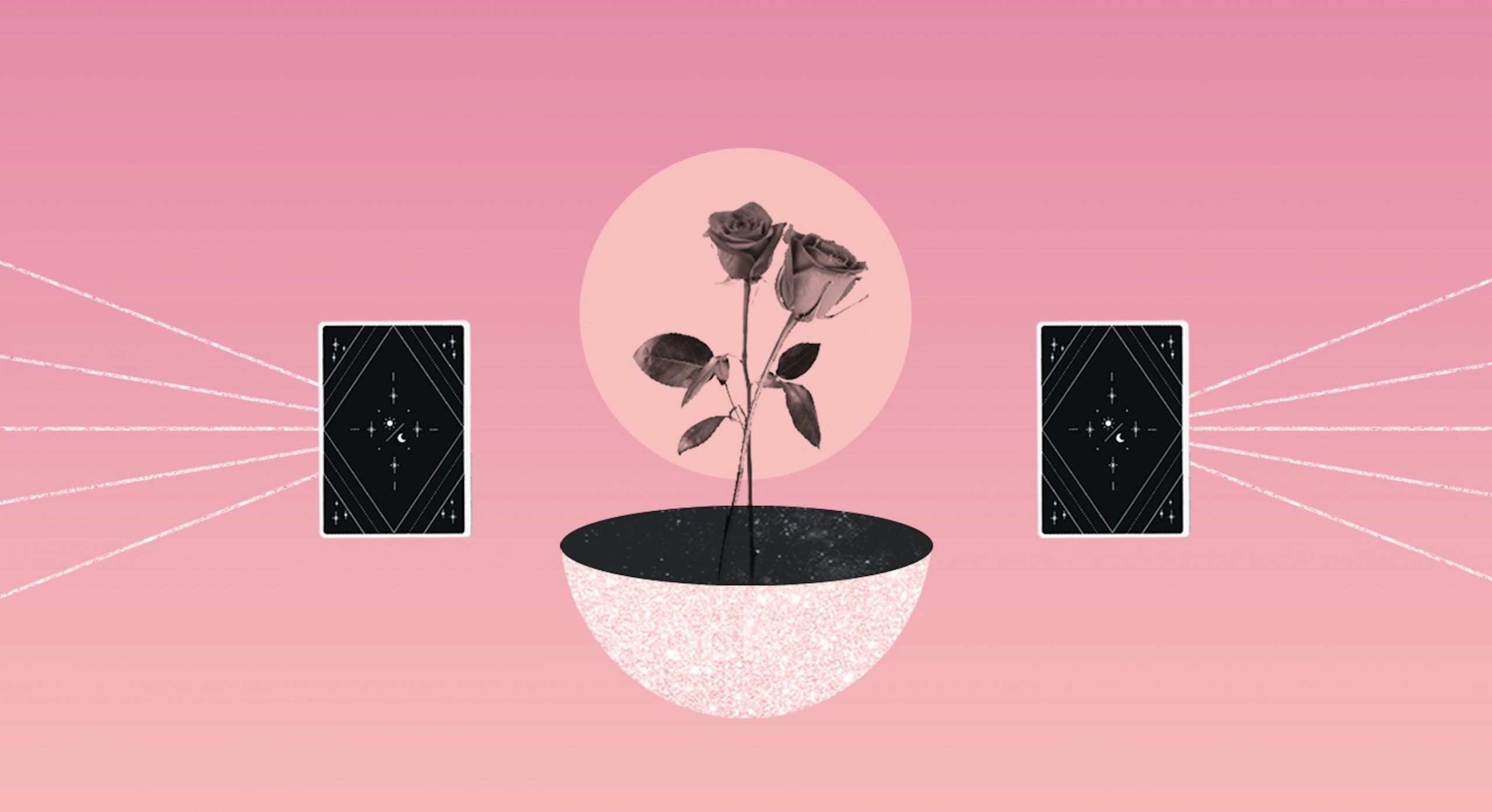 This week's cards remind us of the importance of seeking balance and moderation to navigate the immense amount of responsibilities before us. New opportunities—as well as unexpected obstacles—are on the horizon this week, and your weekly Tarot reading for August 2 has a message for each zodiac sign on how to handle this energy.
Take a moment to breathe and refocus before making any further commitments, even if what is being presented to you feels incredibly exciting. This can quickly turn into something burdensome if not properly structured. Create moments of peace and serenity in order to listen to your own inner wisdom. And when all else fails, just meditate. You know exactly what you can handle at this time.
August is one of the most important months of 2021, get your August Premium Horoscope here!
Aries: Three of Cups Reversed
Indulge in a little alone time, Aries. Connecting with friends has been a lovely break from work, but now, all the socializing is wearing you down and becoming a bit too distracting. Regain your sense of balance so you can focus on the other responsibilities in your life.
Taurus: Temperance
Re-examine your priorities, Taurus. Maintain balance this week by asking yourself if the responsibilities you are taking on right now truly deserve your focus and attention. Give a little less of your energy where you can so you can give more of yourself to what you really love.
Gemini: Nine of Wands
You have almost made it to the finish line, Gemini! Do not give up just yet because you are so close to accomplishing your goals! Even when faced with a challenge this week, call upon your inner strength, and just keep going. You've got this, and victory will be sweet!
Cancer: Ace of Pentacles Reversed
Do not rush into anything, Cancer. When a new opportunity is presented to you this week, be sure to carefully consider your options before making any commitments. If it feels too good to be true, then it probably is, so proceed with caution.
Leo: Nine of Cups
Celebrate your success, Leo! A major accomplishment has come through and a hard-earned goal has been attained. Treat yourself with a little luxury and indulge in the finer things of life while enjoying it fully. Spoil yourself because you deserve a splurge!
Virgo: The Empress Reversed
Your Tarot reading for August 2 wants you to indulge in your own self-care, Virgo. You have been so focused on taking care of everyone else's needs that you have allowed your own to fall to the wayside. It is time to take better care of yourself before you become totally burnt out and completely energetically drained!
Libra: Knight of Pentacles
Stay with your tried-and-true methods, Libra. Slow and steady wins this race, and remaining committed to your original plan is crucial to your success right now. Even though you might want to pick up the pace and see more immediate results, it is not the time to deviate from the course or try something unexpected.
Get a live Tarot reading with an advisor!
Scorpio: Three of Swords
Experience the depth of your emotions, Scorpio. If you are feeling sad or hurt this week, you do not need to pretend to feel otherwise. Expressing how you really feel will help you move through this moment. Remember that this too shall pass.
Sagittarius: Ten of Wands
Avoid the potential for burnout, Sagittarius. Everything has been going so well at work that you are itching to take on more responsibilities. Before making any further commitments, access your energy levels and priorities as you ask yourself if you can truly handle this. It might not be time to mess with what is already working for you.
Capricorn: Three of Wands
Your Tarot reading for August 2 says: Ask for help, Capricorn! You have been making steady progress towards your goals, but you can only get so far on your own. Look for opportunities to expand your horizons and take your work to the next level by enlisting the expertise of others. You can learn so much from them right now.
Aquarius: Strength Reversed
Do not let a recent setback shake your confidence, Aquarius! Everyone has to navigate unexpected challenges and imposing obstacles, so put your problem-solving skills to the test. True character is felt through adversity. You will get through this moment and come out stronger on the other side.
Pisces: Seven of Wands Reversed
Don't get overwhelmed, Pisces. When challenges come up this week, try to remember the bigger picture. These minor nuisances are just the pesky details. Keep it moving and remain confident in your decision-making. This irritation will be a distant memory soon.
Most Popular on
Astrology.com