Your Weekly Tarot Reading for August 21–27, 2022: Buckle Down This Virgo Season!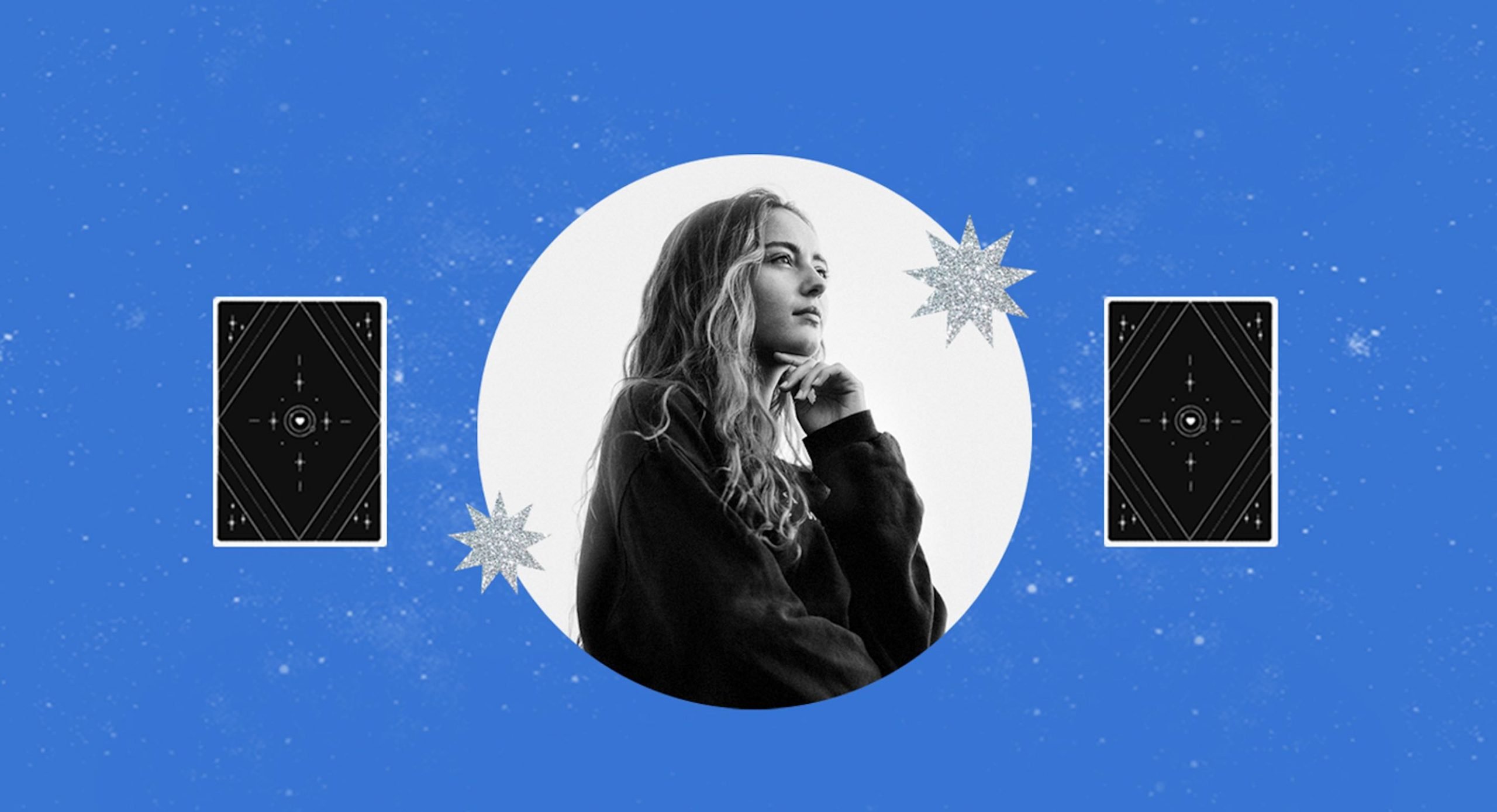 It's time to get organized! Diligent, practical Virgo season is here, and this week's intuitively chosen Tarot cards reflect an energy that lovingly urges us to quit procrastinating and get moving towards creating plans to accomplish our big goals and lofty dreams! Don't get in your own way right now by fearing failure or harshly criticizing your desires.  There is some mystery in the air, but August 27's new moon has a grounded, down-to-earth vibe that encourages creating a fresh routine to support our new intentions as you await new information to come through. 
Read on for this week's Tarotscopes for guidance in setting your new moon intentions. Happy Virgo season!
Aries: The Moon
Trust your instincts, Aries. Unexpected opportunities are coming your way this week, but they will be found in hidden places or via surprising connections. Let your intuition take the lead as you uncover the potential and open yourself up to these possibilities.
MORE: How to read and use Tarot cards
Taurus: The Hierophant Reversed
Be open to new possibilities, Taurus. In order to resolve your current situation, you are going to think outside of the box this week. The same old approach clearly isn't working here. Don't be afraid to try something completely unexpected to get your desired results.
Gemini: Judgment
Don't be afraid to fail, Gemini. It's challenging to feel creative when you continue to harshly criticize and shoot down all of your ideas before they have a chance to breathe and flourish. Be kinder to yourself and share your vision with others this week. You could be surprised by how successful this turns out to be.
Cancer: The Hanged Man
Just wait, Cancer. Sometimes the nest move is actually no move at all. The real reason you haven't made a decision just yet is that you lack the information to move forward. All will be revealed in due time, so there is no need for urgency right now.
MORE TAROT: What should you expect at work today?
Leo: Seven of Cups Reversed
Wake up, Leo! Exhaustion and a lack of inspiration have you coasting on autopilot lately, but this energy is shifting, and this week provides a much-needed burst of energy for you. Stop procrastinating and get those tasks done that you have been putting off.
Virgo: The Magician
What are you dreaming of next, Virgo? Gather together your scattered thoughts and focus on your bigger goals as you aim for the stars! This week's energy encourages you to set new intentions backed up by a well-organized plan to execute throughout the upcoming season.
Libra: Six of Wands
Congratulations, Libra! You have been working diligently towards accomplishing your goals, and this week brings a hard-earned victory your way. You have earned this moment in the spotlight, so celebrate your success before moving on to your next dream.
MORE TAROT: Wondering why you feel out-of-whack some days?
Scorpio: The Tower
Tear it down, Scorpio. You know that what you're doing isn't really working. It's time to take your destiny into your own hands and make an extreme change. Sometimes the only way to see results is to shred it all and start again. This is one of those moments.
Sagittarius: The Empress Reversed
Feeling uninspired, Sagittarius? It's challenging to be creative right now if you continue to harshly criticize your ideas or insist that an audience will not be able to connect to your vision. Stop acting like this is a failure when it hasn't even been given a chance to sprout yet!
Capricorn: The Fool
Don't psych yourself out, Capricorn. An opportunity has come your way, so the time is now to take a chance and just go for it! You might not know everything you need to know just yet, but that is working in your favor as beginner's luck is on your side.
MORE: Sign up for our newsletters for daily in-depth astrological content!
Aquarius: Six of Pentacles Reversed
Be mindful of your energy, Aquarius. Imbalances in relationships will be more noticeable this week as it becomes crystal clear in which situations you give far more than you receive. Don't be afraid to pull back in order to reserve your attention for people who return your efforts.
Pisces: Temperance Reversed
Less is more, Pisces. If you've been overdoing it lately and finding yourself running on empty, then this is your cosmic signal to slow down and seek a better sense of balance! You don't need to take everything to the limit, and if you must indulge in something, give moderation a shot.
Store
Recommended Reports For You
Most Popular on
Astrology.com