Your Weekly Tarot Reading for December 25–31, 2022: End 2022 With Clarity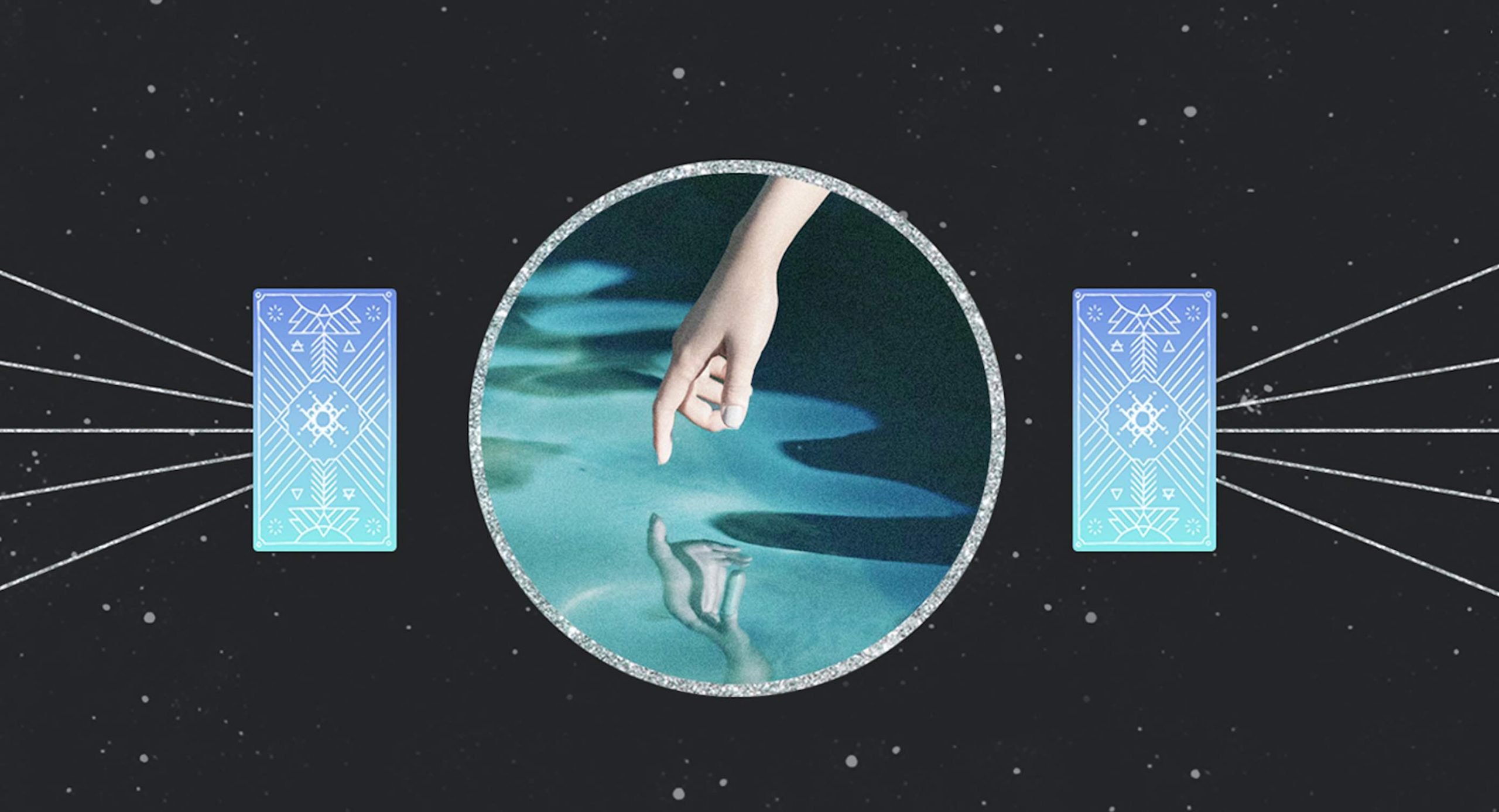 It's the final week of the year, and we are closing out 2022 by releasing the past and embracing new beginnings! Our intuitively pulled Tarot cards highlight the need for stillness, rest, and reflection so we can fully hear the messages of our own inner wisdom. Sometimes we must consciously step back in order to find the clarity we need. 
Dull the cacophony of the outside noise by giving yourself the gift of time and space to be present and notice your thoughts and feelings. Release what is no longer yours and acknowledge what is true for you. This simple practice will let your intuition guide you into the new year.
Read on for this week's Tarotscopes for guidance in ending this year with clarity, peace, and stillness. Happy New Year!
Aries: Death
Embrace change, Aries. It looks like you have been putting off something that must be done for a little too long now. What better time than the end of the year to finally rip off the bandaid, let go, and move forward? Trust that you will feel infinitely better once you commit to this transition once and for all.
MORE TAROT: How to read and use Tarot cards
Taurus: The High Priestess Reversed
Get grounded, Taurus. It might feel like the universe is pulling you in multiple directions right now leaving you feeling confused and unsure as to which move to make next. Rather than succumbing to the chaos or making an impulsive decision, lean into stillness so you can listen to your intuition. If something feels off, it most certainly is so pay attention to that.
Gemini: Four of Cups Reversed
Stay in, Gemini. Even though everyone wants to spend time with you this week, it's ok to decline the invites and indulge in some much-needed alone time at home. Get cozy and comfortable by yourself so you can recharge your batteries before the new year begins.
Cancer: Six of Wands Reversed
What are you proud of, Cancer? Before leaping ahead into the next goal, the next dream, or the next mile marker of success, spend some time reflecting on the accomplishments you have brought to fruition thus far, especially in the past year. It's hard to stay motivated if you don't stop to revel in your achievements from time to time.
MORE TAROT: Is your past holding you back?
Leo: Knight of Wands Reversed
Stop looking, Leo. Your quest for answers will feel endless if you never stop to reflect on the lessons you have learned thus far. Have you noticed how much knowledge you already possess? You already have the solution you have been searching for, but if you don't stop moving, you might never see it. Press pause this week.
Virgo: Five of Wands Reversed
Think before you act, Virgo. As others try to drag you into their drama this week, ask yourself if this situation actually needs your input or opinion. Does this really concern you? Most likely, it doesn't, so keep a level head, listen patiently, and reserve your energy for something that truly matters to you.
Libra: King of Swords
Take your time, Libra. Before you make a major decision this week, you will need to get more information. If you have been feeling confused and unsure, it's only because you don't have all of the facts yet so instead of guessing, ask the right questions and think carefully.
MORE TAROT: What karmic gifts will you inherit in this life?
Scorpio: The Hermit Reversed
Reconnect with your loved ones, Scorpio. The holiday season has you feeling ready to go out and socialize with old friends. You have been working so hard, so it's time to reemerge from your shell and have some fun! Call someone you haven't seen in a while and make plans to get together and catch up.
Sagittarius: The Fool
Try it out, Sagittarius. If you have been craving adventure, an exhilarating opportunity is here. Just go for it and say yes before you can say no! If you stop to think about it for too long, this moment will pass you by, and there's nothing worse for you than being stuck with no plans and bored.
Capricorn: Two of Pentacles Reversed
Balance your time, Capricorn. Just because you can do it all doesn't mean you must. Be mindful of your energy this week so you don't overcommit too much and burn yourself out. Prioritize what is most important to you and let that lead the way to where you say yes.
MORE: Sign up for our newsletters for daily in-depth astrological content!
Aquarius: Eight of Swords Reversed
Change the story, Aquarius. Have you noticed that the only one holding you back right now is you? Let's flip the script in the new year and stop telling yourself you can't when you definitely can (and should!) Encourage yourself to go after bigger and better opportunities to show off your talents.
Pisces: The Moon
Trust your instincts, Pisces. Sometimes situations just don't make any sense logically, but that doesn't mean that anything is wrong or not worth pursuing. If it feels right to you, you should do it unapologetically and without the need to justify your actions to others. Go for it.
Store
Recommended Reports For You
Most Popular on
Astrology.com