Your Weekly Tarot Reading for February 13–19: Matters of the Heart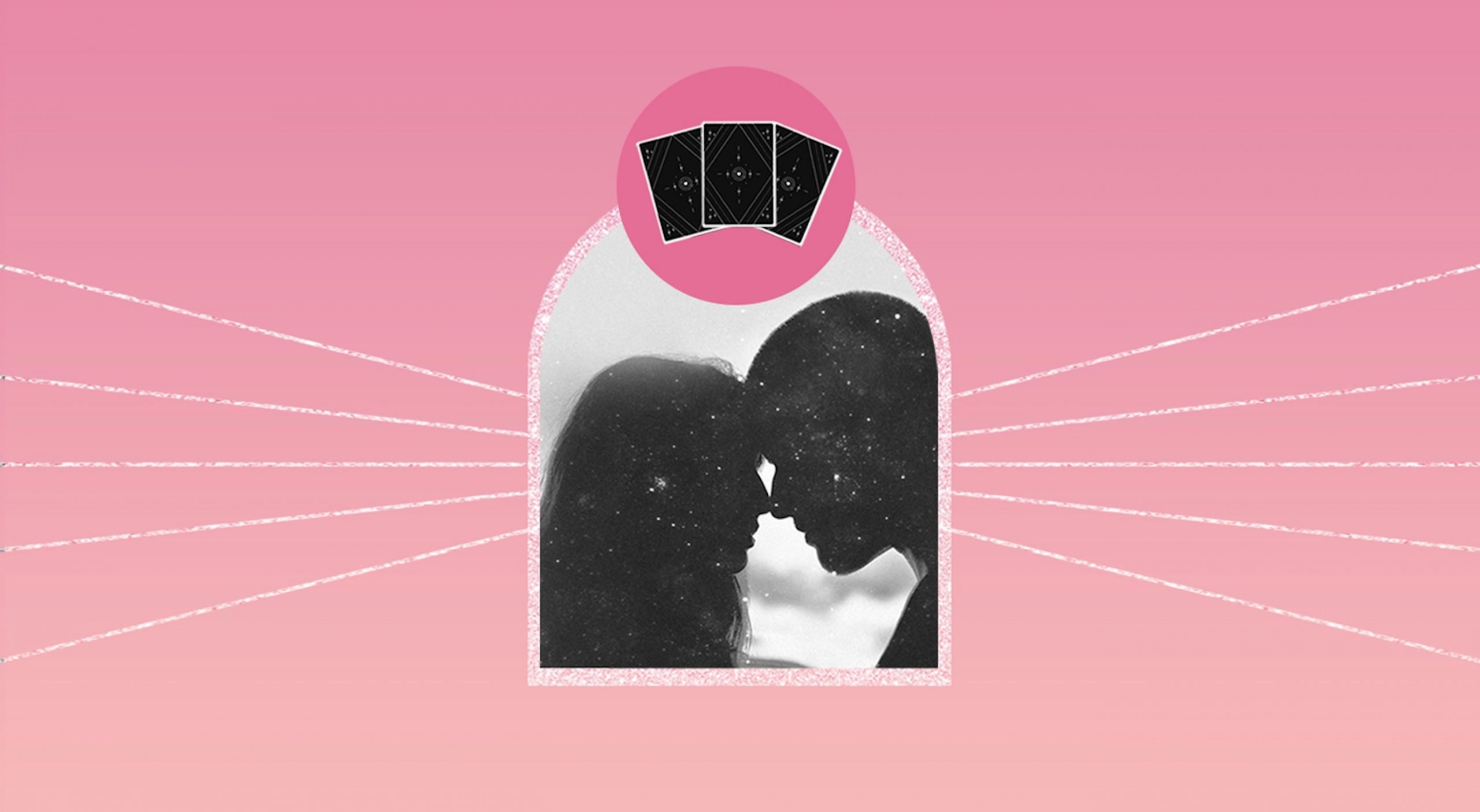 Happy Valentine's Day!
Whether you are single or partnered, romance is in the air, and love is on our minds right now. Looking for a little date-night inspiration, an adventure with your Palentine or seeking some solo self-care indulgence? This week's Tarot cards offer insight into all matters of the heart, so you can celebrate love in aligned style with whomever you choose (even if it's just you!). 
Aries: Four of Cups Reversed
Seek out new connections, Aries. Wouldn't it be nice to meet some new people? To satisfy your desire for adventure, reach out to someone you barely know, and make a date. Invite a colleague to coffee, or fire up the dating apps and start exploring. You never know who you might click with for friendship or maybe something more!
MORE: Are you and your crush compatible?
Taurus: Three of Pentacles
Collaboration is key, Taurus. To build a deeper connection with your partner this week, look for opportunities to build something together. This could be something substantial like a home improvement project or something fun like putting together a puzzle. Working as a team will bring you closer.
Gemini: Two of Swords
Make a compromise, Gemini. Have you been arguing with your partner or loved ones lately? This situation has reached a stalemate because neither of you are really seeing each other's point of view. It's time to put this to bed by meeting in the middle so you can finally move forward.
Cancer: Ten of Swords Reversed
You are healing, Cancer. Heartbreak is devastating, but romantic challenges and pain bring forth a myriad of lessons of what to do differently in your next relationship. It takes an immense amount of strength to start over! The cracks of your heart are mending and you are moving forward with hope towards the future. 
MORE TAROT: Your Daily Love Tarot card
Leo: The Lovers Reversed
Communication is key, Leo. Are you feeling some fear around commitment right now? Alleviate the pressure by taking some time for a little introspection this week to check in on your desires for your relationship. Share these discoveries with the person you love so you can talk it out and work through these blocks together.
Virgo: Five of Swords Reversed
Is this worth fighting for, Virgo? Minor squabbles can become major arguments when you don't know when to just let go and walk away. Before turning a molehill into a mountain, ask yourself if this is truly the hill you wish to die on. Is this moment worth the conflict? If your answer is "yes" to both, then talk it out with your love peacefully, and if not, then just let it go!
Libra: Nine of Wands
Share your expectations, Libra. Relationships are a lot of work and require necessary check-ins with open communication. Take some time this week to think about the adjustments you can make to improve your relationship, and then share your findings with your partner. This will bring you closer together and will lead to a deeper level of commitment.
MORE TAROT: Are they your soulmate?
Scorpio: Four of Cups
Feeling bored, Scorpio? As time goes on, excitement fades, but desire for each other doesn't need to dwindle. Break out of your usual routine together and change things up with some experimentation in your relationship this week. Reignite the spark by trying something totally new and adventurous together. Don't be shy!
Sagittarius: Ten of Wands
Take care of yourself, Sagittarius. It feels like you are being hit with extra responsibilities in every realm of your life right now. In order to handle the stress both at work and at home, you must prioritize your own self-care! Honor your own needs, and don't be afraid to ask for help when you are feeling overwhelmed.
Capricorn: Knight of Wands
Be impulsive, Capricorn! Are you tired of the same old same old of your mundane routine? Plan a spontaneous date with your love or do an impromptu getaway with your best friend. A last-minute adventure is exactly what you need to shake off the boredom you have been feeling lately.
MORE: Sign up for our newsletters for daily in-depth astrological content!
Aquarius: Page of Pentacles Reversed
Embrace a good time, not a long time, Aquarius. Lately, your heart has been more in the moment rather than thinking about the long term of your relationship status. That's totally OK—as long as you let your potential dates know your true expectations to avoid hurt feelings later.
Pisces: Six of Swords Reversed
Let go of your past, Pisces. Old relationships have been on your mind lately, but it would be best for your own well-being to resist the temptation to reach out to any exes this week. These people are exes for a reason! Try your best to focus on the present and just move on.
Most Popular on
Astrology.com