Your Weekly Tarot Reading for February 26 to March 4, 2023: New Month, New Energy!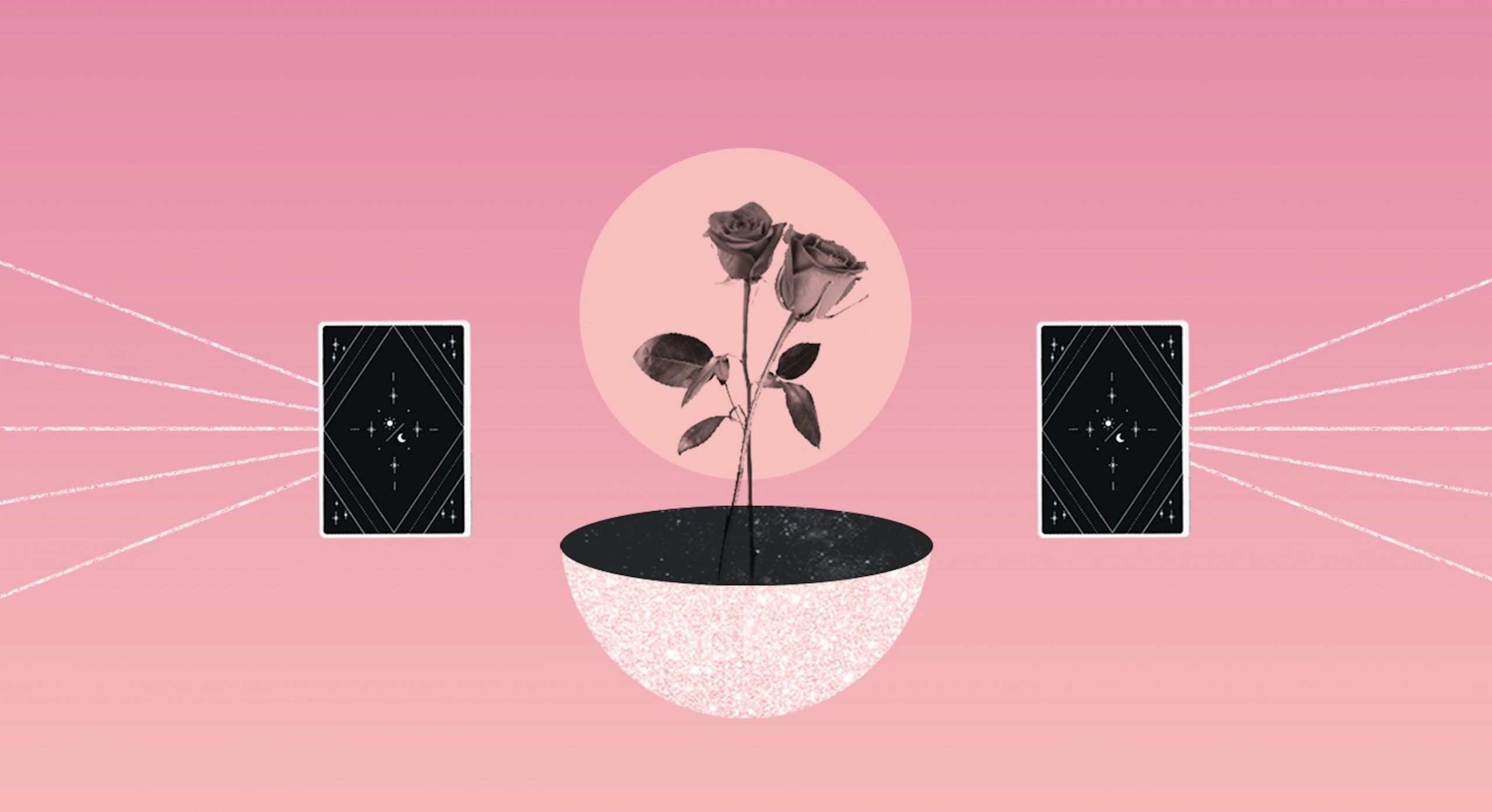 This week we welcome a new month, and with it comes fresh energy! The beginning of March brings a major shift in our collective vibration, pushing us forward to seek new perspectives and enjoy novel experiences. As we move closer to the equinox, we will notice which seeds of intentions are beginning to sprout, what may need more time to break through the surface, and even what still needs to be planted in due time.
Our intuitively pulled Tarot cards reflect this upcoming spring energy with the reminder that even if you can't see the results of your hard work, continue to trust the process and put in your best effort. Even if you cannot change your circumstances, you can always change your perspective. That can be supremely supportive as you navigate this next season of transformation.
Read on for your Tarotscopes with guidance into your week ahead!
Aries: Eight of Pentacle
Stay consistent, Aries. Everything takes practice, and you are well on your way to achieving your goals and leveling up your skills as long as you stay dedicated to the work at hand. Stop looking elsewhere for unnecessary distractions. Just stay focused on your routine while keeping in mind what you need to accomplish long term.
MORE TAROT: How to read and use Tarot cards.
Taurus: Five of Cups Reversed
Cultivate a new point of view, Taurus. Not everything has gone exactly as you had hoped, as evidenced by some major disappointments lately. However, it's time to pick yourself up and try again! Stop wallowing in the past, and start looking toward the future. Start dreaming about the possibilities of what's next! There is always something new to look forward to.
Gemini: Four of Wands
Enjoy yourself, Gemini! Before moving endlessly forward toward the next goal, spend this week celebrating your recent successes. Have you noticed how far you have come and how much you have accomplished? Revel in this and focus on how good you feel. Invite your loved ones to join in on the celebration as well.
Cancer: Two of Pentacles
Expect the unexpected, Cancer. You know what they say about the best-laid plans, right? Remember that whatever comes your way this week — whether it be an unforeseen wrench in the proverbial system — you've got this! Your backup plans may need a backup plan, but it will all work out if you remain flexible.
MORE TAROT: Learn about Tarot cards' meanings.
Leo: Six of Pentacles
Invest in others, Leo. Giving feels good, and this week's energy puts you in a rather generous spirit. Spend time considering how you can be more supportive of your loved ones right now. It doesn't always come down to money. Giving your time and energy or just listening can be supremely helpful as well. 
Virgo: The Hanged Man
Press pause, Virgo. Sometimes the best move is no move, so hang back this week and let everything unfold as it should. The Universe has a way of sorting everything out, and people always show their true colors. Don't waste your precious energy trying to nudge the wheel of fate.
Libra: Ace of Swords Reversed
See the full picture, Libra. Making a sound decision is hard when you can't view your current situation clearly. Step back to remove your biases and gain all of the facts because it feels like you are missing some rather pertinent information here. Don't make a move until you have clarity.
MORE TAROT: How can you best capitalize on your natural talents?
Scorpio: Five of Pentacles
Change your perspective, Scorpio. Life will feel pretty joyless if you only focus on what you don't have or the dreams that have not come true. If you only see what is going wrong, you miss out on everything that has actually been going right. Count your blessings this week to improve your mood and outlook.
Sagittarius: Nine of Swords
Clear your mind, Sagittarius. Endless worries are plaguing you this week as you ruminate and overthink everything that could possibly go wrong. How exhausting — and completely unnecessary! Take a much-needed break, get into nature, and surround yourself with people you love to pull yourself out of your endless thoughts.
Capricorn: Ace of Wands Reversed
Is the timing off, Capricorn? Lately, you have been feeling a bit stuck or bored and itching for a change. Resist the desire to be impulsive because this is not the greatest headspace to create a major life transition. Wait it out, and don't try to force what is coming to you.
MORE: Sign up for our newsletters for daily in-depth astrological content!
Aquarius: Temperance Reversed
Create a new sense of balance, Aquarius. If you have been feeling stressed lately, it could be because you are putting too much focus on one area of your life while neglecting your needs in other spaces. Bring yourself back to center with the reminder that everything is good in moderation.
Pisces: Four of Cups
Is it necessary, Pisces? Just because an opportunity comes your way, it doesn't mean you have to take it! If you have no interest, then decline and move on. It's really that simple. Something more exciting and far more aligned could be right around the corner to take its place.
Most Popular on
Astrology.com