Your Weekly Tarot Reading for February 27 to March 5: Fresh Energy is Here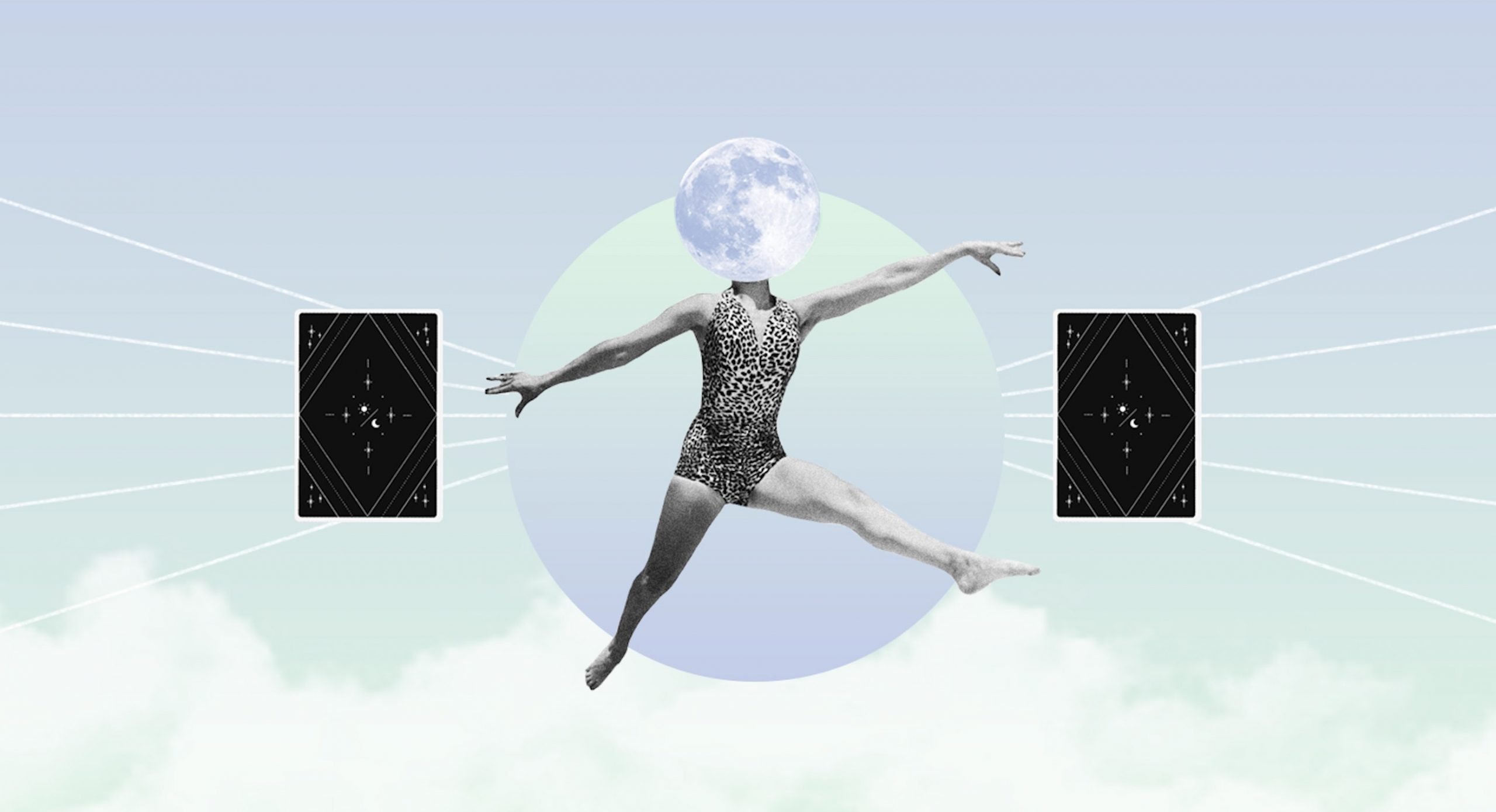 A new month begins this week, and a new moon on March 2 brings a fresh energy imbued with new opportunities.
This week's intuitively pulled Tarot cards promise change best embraced with an optimistic attitude. Read on for this week's Tarotscopes, which offer guidance as to how to focus on the positive.
Aries: Four of Cups Reversed
Embrace a fresh start, Aries. Recent life events and major shifts have you feeling the urgency of how short life is and how quickly time passes. Opening up a new perspective, connecting with different people, and visiting new places (even in your own neighborhood!) will bring in that sense of adventure you have been desiring.
MORE: How to read and use Tarot cards
Taurus: Two of Swords
Feeling stuck in the middle, Taurus? It's tough to be patient this week when your current situation is held in limbo. Unfortunately, this decision is out of your hands so you need to just wait until the other person involved makes their choice. In the meantime, try to focus your attention elsewhere because a watched pot never seems to boil!
Gemini: Queen of Swords Reversed
Stop passing blame on others, Gemini. It's time to let go of the past, let bygones be bygones, and give up the grudge you have been holding onto for a little too long at this point. Without putting everything on the other party, make attempts to take accountability for your own actions in this mess.
Cancer: Nine of Cups
Raise your rates, Cancer. You have been working hard and seeing positive results to confirm that what you are doing is worth the extra effort! This week provides an aligned time to finally approach your boss about getting that raise. If you are a freelancer, consider boosting your rate to further reflect your value and achievements.
MORE TAROT: What should you expect at work today?
Leo: The World Reversed
What's missing, Leo? As you wrap up a current project and get ready to accomplish a long, sought-after goal, have you noticed that victory does not taste quite as sweet as you had initially thought it would? Enjoy this moment more by focusing on your own expectations rather than the ones set by others' definitions of success.
Virgo: Eight of Cups Reversed
Let it go, Virgo. This week brings a little reality check your way via a reminder to see your current situation more clearly. Is this really worth fighting for anymore? If something just isn't working, don't be afraid to release it and finally walk away. By letting this go, you create space for something new to get excited about.
Libra: Knight of Wands Reversed
Feeling restless, Libra? Boredom has you itching for major change, but resist the temptation to do something totally impulsive. Trust me, you will regret that decision for a drastic haircut or spur of the moment move to a new city! Channel your excess energy into something more productive (and less disastrous) like a home renovation project or total closet cleanout. 
MORE TAROT: Your 2022 Tarot cards have an illuminating message for you
Scorpio: Death
Change is coming, Scorpio! You are experiencing a major transition as you let go of the past and close this current chapter. Whether it is a new job or a new relationship, it's best for you to keep moving forward with an open mind and an optimistic attitude as you embrace what is yet to come.
Sagittarius: The Hierophant Reversed
Expand your horizons, Sagittarius. Say what's really on your mind this week rather than what you think people just want to hear. Go against the grain and get a little rebellious as you satisfy your own needs rather than others' expectations of you and how you "should" be. Let your true self shine and march to the beat of your own drum!
Capricorn: Wheel of Fortune Reversed
Roll with the punches, Capricorn. Don't let an unforeseen setback drag you down this week! Keep it moving forward by using this moment as a learning experience and an opportunity to gain a new perspective on your current situation. By seeing everything differently, you can gain valuable wisdom you would have previously missed. 
MORE: Sign up for our newsletters for daily in-depth astrological content!
Aquarius: The Sun
Enjoy yourself, Aquarius! Everything has been falling into place and situations are going your way, but have you celebrated your successes lately? Make the time this week to congratulate yourself on all of your hard work with a special dinner or your favorite leisurely activity. Be sure to invite the people who have helped you out as well as a gesture of gratitude.
Pisces: Nine of Swords Reversed
Everything will be OK, Pisces! Even though you felt an immense amount of anxiety lately, your circumstances are changing and everything is beginning to look up. Embrace a more optimistic attitude and be kinder to yourself. Focus on your own self-care this week, and do not underestimate the healing power of a good night's rest.
Store
Recommended Reports For You
Most Popular on
Astrology.com