Your Weekly Tarot Reading for January 29 to February 4: Chapter One of Twelve Complete!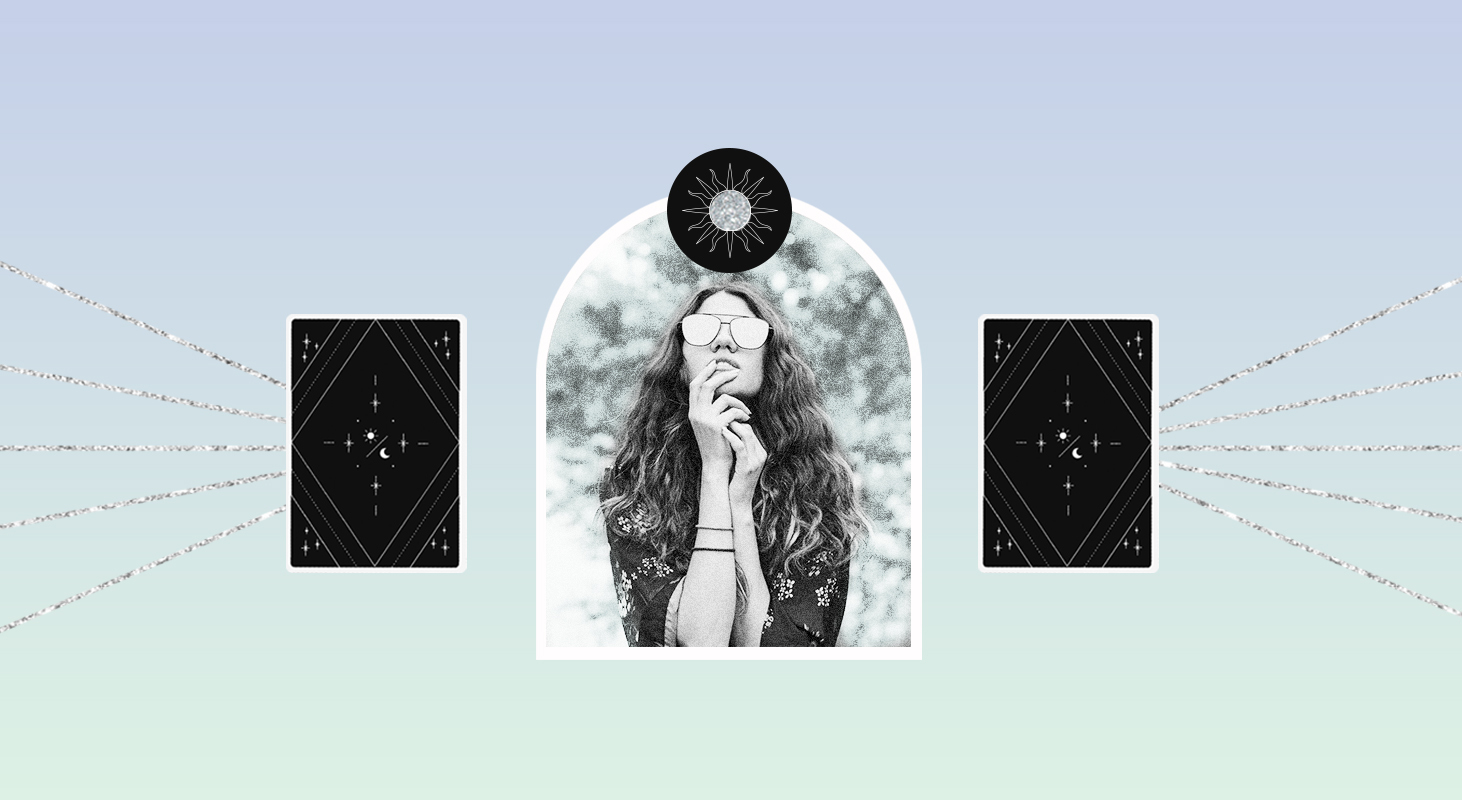 We are now wrapping up the first month of the new year and getting ready for February and the season of love! Valentine's Day might be mid-month, but we can indulge in the feelings of joy, romance, affection, and gratitude for far longer than just that. It's a good time to begin thinking about how we give and receive love, how we open our hearts to others, and how we celebrate our own self-love.
This week's intuitively pulled Tarot cards point to an electric energy in the air with the excitement that comes from trying something new, doing the unexpected, and leaving our personal comfort zones. We discover so much about ourselves when we allow our potential to expand beyond what we previously thought possible and open ourselves to the possibilities of pleasure and enjoyment. Now that is a lovely form of self-care!
Read on for your Tarotscopes for guidance into the week ahead.
Aries: Three of Wands
Do the unexpected, Aries. Life gets exciting when you leave your comfort zone, and this week provides an opportunity to do just that. Push your boundaries by diving into the unknown, and don't be so afraid of what you might find there! How will you know if you never even try?
MORE TAROT: How to read and use Tarot cards
Taurus: Knight of Swords
Ride the wave of motivation, Taurus. When it rains, it pours, and this week brings a burst of enthusiasm to make some major headway toward accomplishing your goals. Make the most of this energy by remaining focused and determined while limiting any distractions that could impede this riveting momentum.
Gemini: Two of Pentacles Reversed
Have you overcommitted, Gemini? This week calls for a more suitable sense of balance between your work and life responsibilities. If you have been feeling overwhelmed lately, now is the time to make some changes and delegate some of your obligations elsewhere. You'll feel an immense amount of relief almost instantly!
Cancer: Queen of Pentacles Reversed
Create a better sense of balance, Cancer. Be mindful of where you invest your energy this week, as one area of your life needs more attention than usual. Whether you have been consumed by work or your personal affairs, remember to create space for yourself and your own care as well before you burn out.
MORE TAROT: What would you like to create for yourself in 2023?
Leo: Three of Pentacles
Work together, Leo. If you find yourself at a stalemate at work this week, it's time to bring in other people to help you out, especially in the areas where you lack expertise. You can only get so far on your own, and having other viewpoints in the mix will help you see aspects you had previously missed.
Virgo: Ten of Cups
Enjoy the moment, Virgo. Expect to see signs this week that your ambitions and aspirations are coming true! This is quite a milestone so let's revel in it! Try to remember that if something feels good, then you should do more of it. Step back and soak it all in before rushing ahead to whatever you are dreaming up next.
Libra: The Lovers Reversed
Get in sync, Libra. If your personal relationships feel off lately, it just means they need more of your focus and attention. Plan a romantic date night with your love, or take your bestie out to your favorite restaurant so you can spend quality time catching up and reconnecting.
MORE TAROT: What romantic rendezvous lie ahead?
Scorpio: The Hermit
Be quiet, Scorpio. It's time to slow down this week and gather your thoughts because the endless answers you have been searching for are already here for you! However, you won't find them unless you come to a full stop and listen carefully, free of the usual distractions. Introspection is key right now.
Sagittarius: Eight of Swords Reversed
Get out of your own way, Sagittarius. Forget the outside circumstances and supposed limitations blocking you from success because the only one standing in your way right now is YOU. Give yourself permission to do the unexpected and make a major move toward bringing your dreams to fruition. There is no better time than the present!
Capricorn: Ten of Pentacles
It's time to strategize, Capricorn. The choices you make now on your professional path have the potential to affect your long-term path, so make your moves mindfully as you continue to build upon the stable foundation you have already created. Good things take time, and success won't come overnight. But that doesn't mean your efforts won't be worth the wait.
MORE: Sign up for our newsletters for daily in-depth astrological content
Aquarius: King of Cups Reversed
Drop the blame game, Aquarius. A little personal accountability will go a long way this week in solving the current conundrum you have found yourself battling. Pointing the fingers at everyone else is only making this situation worse. Own your part so everyone can move on with a peaceful resolution.
Pisces: Eight of Pentacles Reversed
Know when to fold, Pisces. Don't let your desires for perfectionism get in the way of your progress this week! There is an art to knowing when something is truly finished and when to let something be before you make yourself unnecessarily crazy. Good enough is still good.
Most Popular on
Astrology.com