Your Weekly Tarot Reading for July 23–29, 2023: Roar Into Leo Season!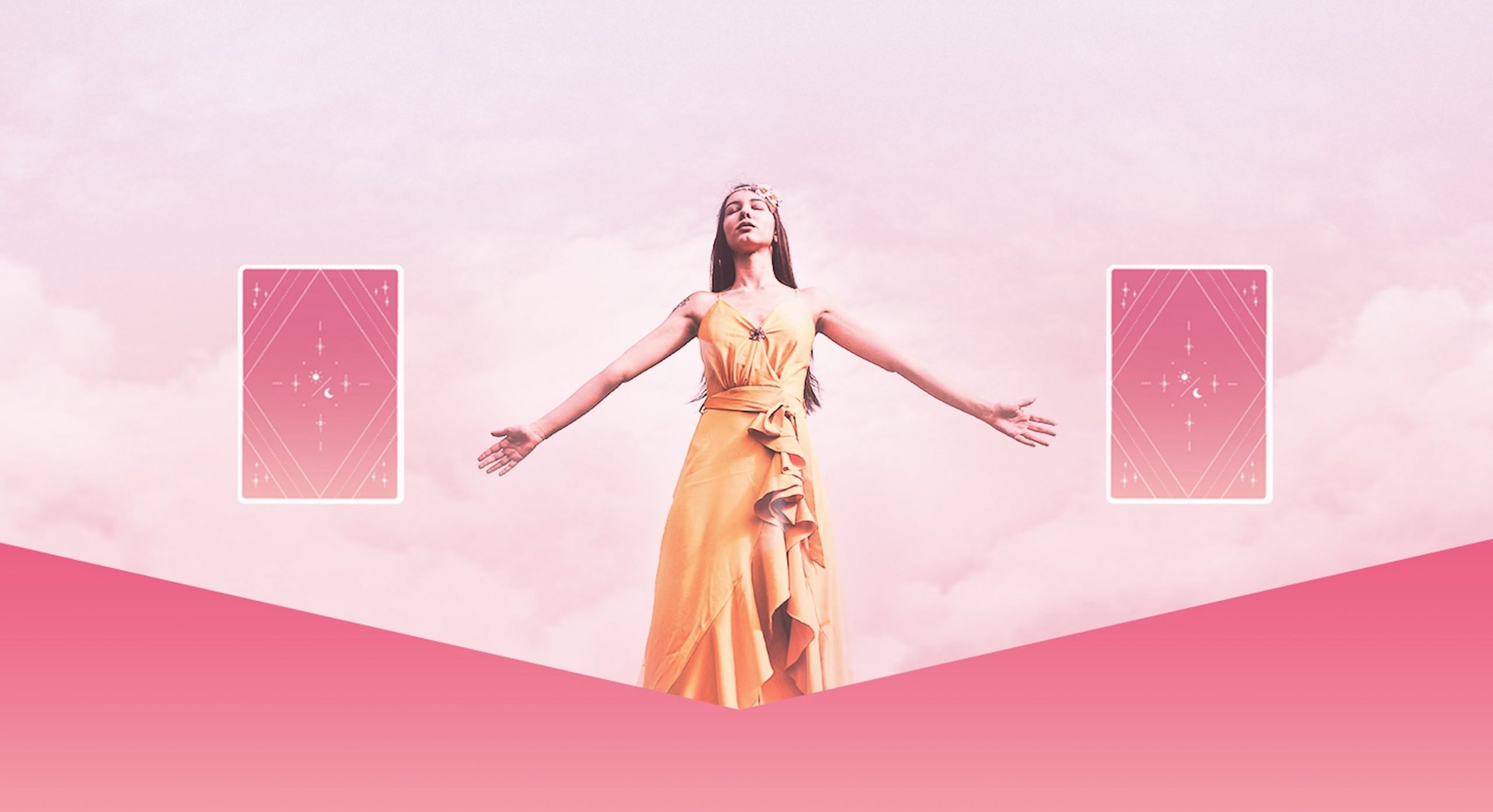 Leo season has arrived and provides an air of confidence to be bold, take risks, and pursue our passions. It's a lovely time to get out of our comfort zones to try something unexpected and embrace new experiences.
If you have been feeling a bit stuck or seeking ways to bounce back from setbacks or disappointments, this is your time to shake it off and create inspiring new opportunities! It's always nice to have something to look forward to, and sometimes you have to take the lead and create the excitement you have been hoping would find you. This is your moment to find those opportunities to ignite the spark you have been craving!
The shift of the astrological wheel into the realm of the Lion brings fiery energy, and this week's intuitively pulled Tarot cards remind us that when the heat is on, we must let go of unnecessary drama, acting on impulse, or whatever it is that could be keeping us from fully enjoying the vibrancy that awaits. Take your time to assess a situation before committing to anything or making any major decisions. If it doesn't concern you, don't get involved and save your energy for something worthwhile.
Read on for your Tarotscopes with insight and guidance into your week ahead.
Aries: The Devil
Avoid being impulsive, Aries. Even though you may be tempted to do something because it feels good in the moment, it would be in your best interest to be more thoughtful with your decisions and consider the long-term ramifications. Don't cause drama or be a little reckless because you're bored right now.
MORE TAROT: How to read and use Tarot.
Taurus: Two of Swords Reversed
Stop hesitating, Taurus. If you ruminate on your options for too long, you will miss this incredible opportunity that has been presented to you. Don't let any more time pass because it will only cause more anxiety and confusion. You have thought long enough, and now it's time to make your move.
Gemini: The High Priestess
Don't ignore your instincts, Gemini. Let your inner wisdom take the lead and guide you through any challenging decisions you need to make this week. Even though it might be tempting to seek out the advice of others to alleviate the pressure you may be feeling, it will only cause unnecessary confusion. You know exactly what to do.
Cancer: Nine of Cups Reversed
What's missing, Cancer? If you have been experiencing a nagging little feeling of dissatisfaction or like everything just isn't enough, then it's time to check in with your personal values, especially when it comes to your definition of success. Everything might look perfect on your social media, but if it lacks depth, then none of that really matters. Realign with your own heart's desires.
MORE TAROT: Learn about each Tarot card's meaning.
Leo: Four of Swords
Take your time, Leo. Before you make your next big move, it's crucial that you create space to be introspective to craft a plan you can execute with practicality. This is not the time to be impulsive or behave recklessly, so use this week to think carefully and methodically.
Virgo: Strength Reversed
Be kinder to yourself, Virgo. Have you noticed how harshly you have been speaking to yourself this week? Stop giving so much power to your harsh inner critic; it is only bringing you down and shaking your confidence. Focus more on the wins and everything that you've been doing well.
Libra: Ten of Wands
Ask for help, Libra. It looks like you but off a bit more than you can chew this week, and instead of getting overwhelmed by your responsibilities and obligations, indulge in a simple solution: share your tasks with others! People are happy to help you, so all you have to do is ask. What a relief!
MORE TAROT: What should you expect at work today?
Scorpio: Seven of Wands
Stand your ground, Scorpio. Don't let anyone tell you that what you want is silly, unnecessary, unreasonable, or even too much. There's nothing wrong with how you feel or what you desire, so be firm and don't back down. If your needs can't be met here, take them elsewhere.
Sagittarius: Three of Swords Reversed
Let it go, Sagittarius. You know something needs to come to an end. So why are you holding on to it so tightly? Well, it's easy to say it's time to move on, but actually doing it can be tricky. One thing is for sure: it's not going to get any easier than it is right now, so do yourself the favor of beginning the process this week.
Capricorn: The World Reversed
Tie up the loose ends, Capricorn. Before you confirm anything or hit send on any documents this week, give it all a thorough final look in order to catch any minor mistakes or possible slip-ups. When this is done, it should be done, and you don't need anything coming back to haunt you in need of your attention.
MORE: Sign up for our newsletters for daily in-depth astrological content!
Aquarius: Six of Wands Reversed
Release your self-doubt, Aquarius. Everyone faces something that shakes their confidence at some point, but what's important to remember is how you bounce back from it. If you made a mistake, just own it, learn from it, and move on. Stop beating yourself up because it doesn't need to be more complicated.
Pisces: Ten of Cups
If it feels good, do more of it, Pisces. Does it matter what other people think of you and your decisions? The answer is no! And anyway, the people closest to you will love and support you no matter what. Let go of the need to justify your actions to those on the periphery of your life. If your chives satisfy you, then that's all that matters.
Most Popular on
Astrology.com