Your Weekly Tarot Reading for May 8–14, 2022: Keep Your Eyes on the Prize!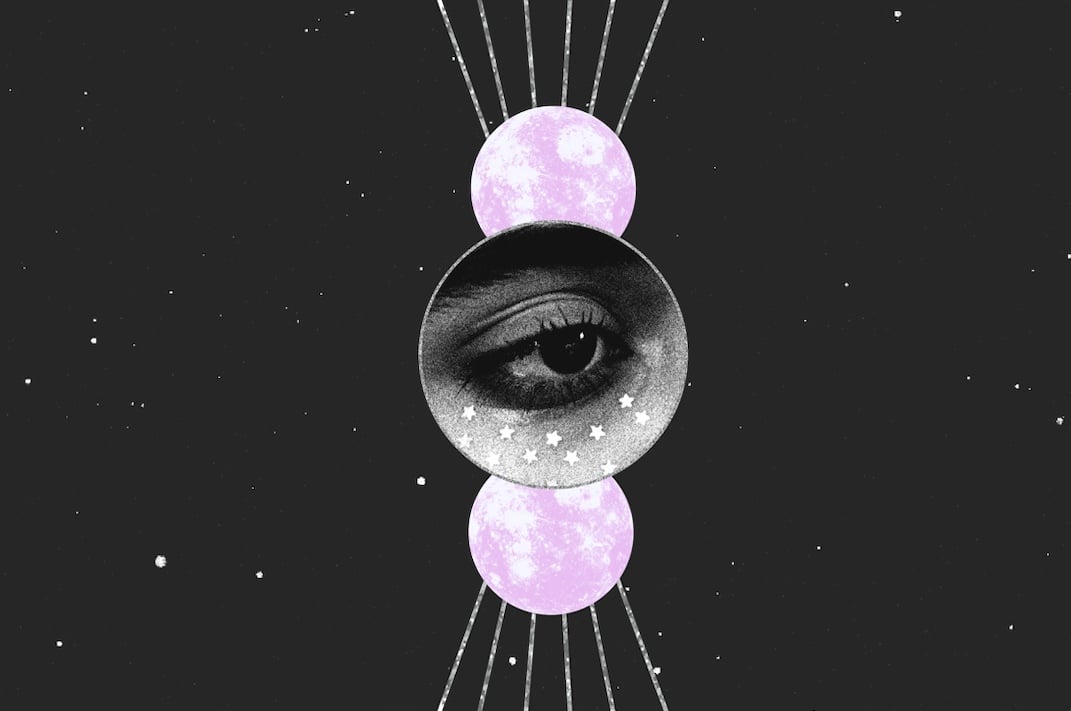 The energy has been intense and obscuring our long-term view, but this week's intuitively pulled Tarot cards promise that everything is looking up. Yes, we are still awaiting some news, and some manifestations haven't quite ripened to fruition just yet. Be present, focus on what you can actually control, and have faith in the future. Everything is still unfolding!
Read on for this week's Tarotscopes with further guidance to navigate the current energy.
Aries: Six of Pentacles Reversed
Be cautious with your energy, Aries. Be mindful of your desires to overgive and people please this week. It's lovely to be generous, but just because you do someone a favor, it does not mean that the kind gesture will be returned. Proceed with caution before you go out of your way.
MORE: How to read and use Tarot cards
Taurus: Two of Cups
Make time for romance, Taurus. When was the last time you had a proper date night? Prioritize time with your partner by planning something special to look forward to together. Don't forget the little details because this personal gesture is a lovely way to show how much you care about them.
Gemini: Ten of Swords Reversed
It's getting better, Gemini. Circumstances are beginning to look up, and the benefits of the hard work you have put in towards your own personal healing are beginning to appear. Pain can be a powerful teacher, so honor the lessons you have learned, and don't lose hope on your road to recovery. Remember the only way out is through.
Cancer: Judgment Reversed
Have faith in yourself, Cancer. Have you noticed how hard you have been on yourself lately? You must lighten up and quit being so harshly self-critical! Get out of your own way, and cut the self-doubt in order to take on all of the exciting opportunities being presented to you now.
MORE TAROT: Is your past holding you back?
Leo: King of Swords Reversed
Release your grip, Leo. Everything is feeling a bit hectic this week, as unexpected news pops up to throw you into a tizzy. Remember that you cannot control these outside influences, but you can choose how to respond to the chaos. Act with integrity, and don't lose your cool.
Virgo: The Lovers
Remain true to yourself, Virgo. Carefully consider your options this week before you commit to anything further — whether it's business or in your personal life. Does the other party involved have similar values to yours? The name of the game is authenticity, and people will see right through you if you don't show up fully.
Libra: Eight of Wands
Change is coming, Libra! The life-altering news you have been waiting for is finally coming through, and the odds are in your favor. There is so much to be done with so little time! Pick up the pace, and get all of your ducks in a row as you welcome this momentous transition.
MORE TAROT: Wondering why you feel out-of-whack some days?
Scorpio: Three of Swords
Into every life a little rain must fall, Scorpio. This week is bringing up past pain with lingering sadness. Don't be so hard on yourself as you move through these feelings. Discomfort can be our most powerful teacher so learn from the grief and apply those lessons to avoid future despair.   
Sagittarius: Six of Wands Reversed
Eliminate the comparisons, Sagittarius. Don't let the pretty pictures of the lives of others get you down this week because you never really know what people are truly going through. (Social media is usually just a highlight reel, anyway!) Stay in your own lane, and focus more on what actually makes you feel good.
Capricorn: Eight of Swords
Make a necessary change, Capricorn. If you are feeling trapped by your current circumstances, you must find a way out! The intensity is overwhelming, and the emotional overwhelm is killing you! You must release the pressure and seek a new solution before the situation becomes any worse.
MORE: Sign up for our newsletters for daily in-depth astrological content!
Aquarius: Four of Pentacles
Watch your spending, Aquarius. Instead of overindulging in nonsense, silly purchases, think more about if this expenditure is absolutely necessary. If it's more of an impulse for the thrill of a dopamine hit, you should forego it and save your money for something far more useful. 
Pisces: Five of Swords Reversed
Forgive and forget, Pisces. Aren't you getting tired of all of this fighting? You've made some headway, but this issue has dragged on for far too long now. Let's finally put an end to it this week by agreeing to disagree so all parties can drop it and move on.
Most Popular on
Astrology.com