Your Weekly Tarot Reading for November 29-December 5, 2021: It's Time to Slow Down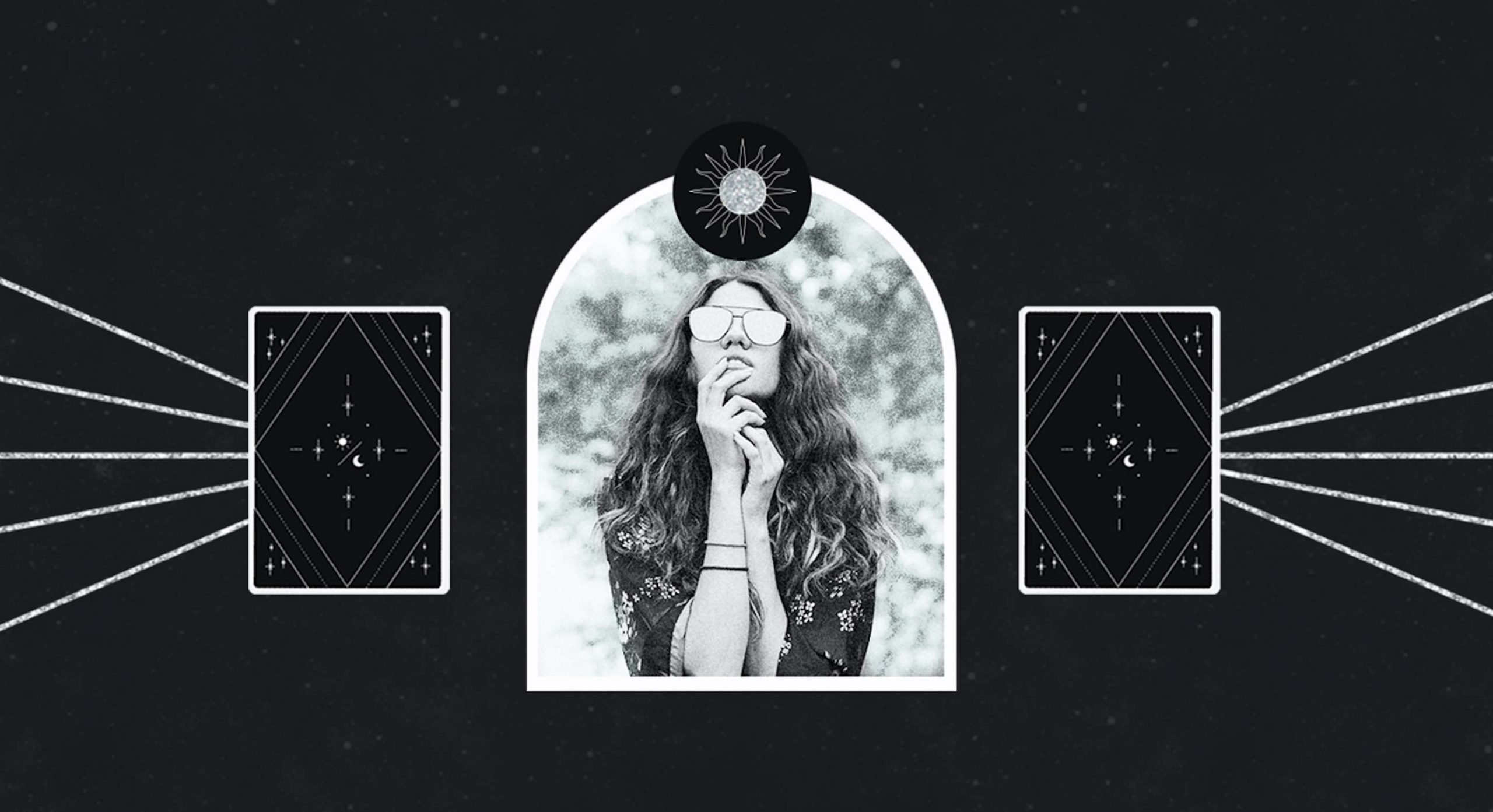 As we enter the final month of 2021, our November 29 Tarot reading eases us into December with a reminder to slow down. Embracing moments of peaceful quiet and solitude make space for much-needed self-reflection. What is next for you? It is okay not to know just yet, but stopping, resting, and pressing pause will create the time to contemplate the possibilities.
What does next year have in store for you? Your 2022 Tarot Reading knows!
Aries: Ace of Swords Reversed
Step back before making your next move, Aries. You are ready to make a major change, but the timing just isn't quite right this week. There is still a little bit of confusion clouding over your options leading to the potential for misunderstandings. Seek out some much-needed information in order to get your facts straight.
Taurus: The Chariot Reversed
According to your November 29 Tarot reading, it's time to change course, Taurus. The lack of motivation you have been feeling lately is not a bad sign! It's challenging to stay inspired to move forward when every path leads to a dead end. This is your opportunity to step back, re-evaluate, and shift gears. Everything will pick up the pace again soon.
Gemini: Temperance
Remain calm, Gemini. Life is feeling stressful right now and emotions are heightened, as a lot of outside factors are presenting obstacles in your path. Remember to pause and just breathe! Think about the small changes you can make in your daily routine in order to feel more balanced every day.
Cancer: The Sun
Embrace an optimistic attitude, Cancer! The personal challenges you have been facing are coming to an end as everything is beginning to look up. This is your turning point! Focus your attention this week on doing what you love with the people you care about most.
Leo: The Hierophant
Seek a fresh point of view, Leo. If you are feeling stuck right now, seek out the advice of someone you trust, either a mentor or your wisest confidant. Their outside perspective will help you get out of your head and offer the clarity you have been needing to figure out what to do next.
Get personalized daily, weekly, and yearly horoscopes by joining our newsletters!
Virgo: Page of Wands
Your November 29 Tarot reading wants you to give it a go, Virgo! This is your opportunity to try something new, particularly in the realm of creative expression. Get lost in the possibilities! It serves you well to not have a clear plan at this moment. Don't overthink it… follow your whims and see where it takes you. 
Libra: Four of Wands Reversed
Stay out of the drama, Libra. Miscommunications throughout your family tend to get blown out of proportion, and then everyone looks to drag you into the mess as well! Does this really need to involve you? Don't be afraid to enact those boundaries for your own peace of mind.
Scorpio: Seven of Wands
Keep fighting, Scorpio. When you are right, you are right, and this is one of those times.
Others might not understand your point of view, but that does not mean it is wrong. Stand up for yourself and what you believe in by engaging in healthy debates and supporting your arguments thoughtfully.
When your life gets out of whack, your Yin Yang Tarot can help.
Sagittarius: Two of Pentacles Reversed
Slow down, Sagittarius! You have a lot going on right now, which means some responsibilities could fall through the cracks, and there is the potential to make unnecessary silly mistakes. Cut back your to-do list so you can be more present and have time to relax with the people you love.
Capricorn: Four of Cups Reversed
Prioritize your alone time, Capricorn. The energy of this week has you feeling more introspective and self-reflective. Make the most of this time by Indulging in quiet activities that allow you to recharge your batteries like reading, drawing, and gentle yoga. You will feel like your old self soon.
Aquarius: The Hanged Man Reversed
Minimize your distractions, Aquarius. Instead of filling your days and nights with endless activities, it's time to slow down and focus on the parts of your life that actually need your attention. Remember that just because you have been running from something, it does not mean it will go away!
Pisces: Ten of Swords Reversed
Close the door, Pisces. You know that the time has come to end this current situation, so why do you continue to drag out this process? You are only delaying the inevitable and making it more painful than necessary. Lean into the changes you must make and let go.
Most Popular on
Astrology.com