Your Weekly Tarot Reading for September 10–16, 2023: Invest in Yourself!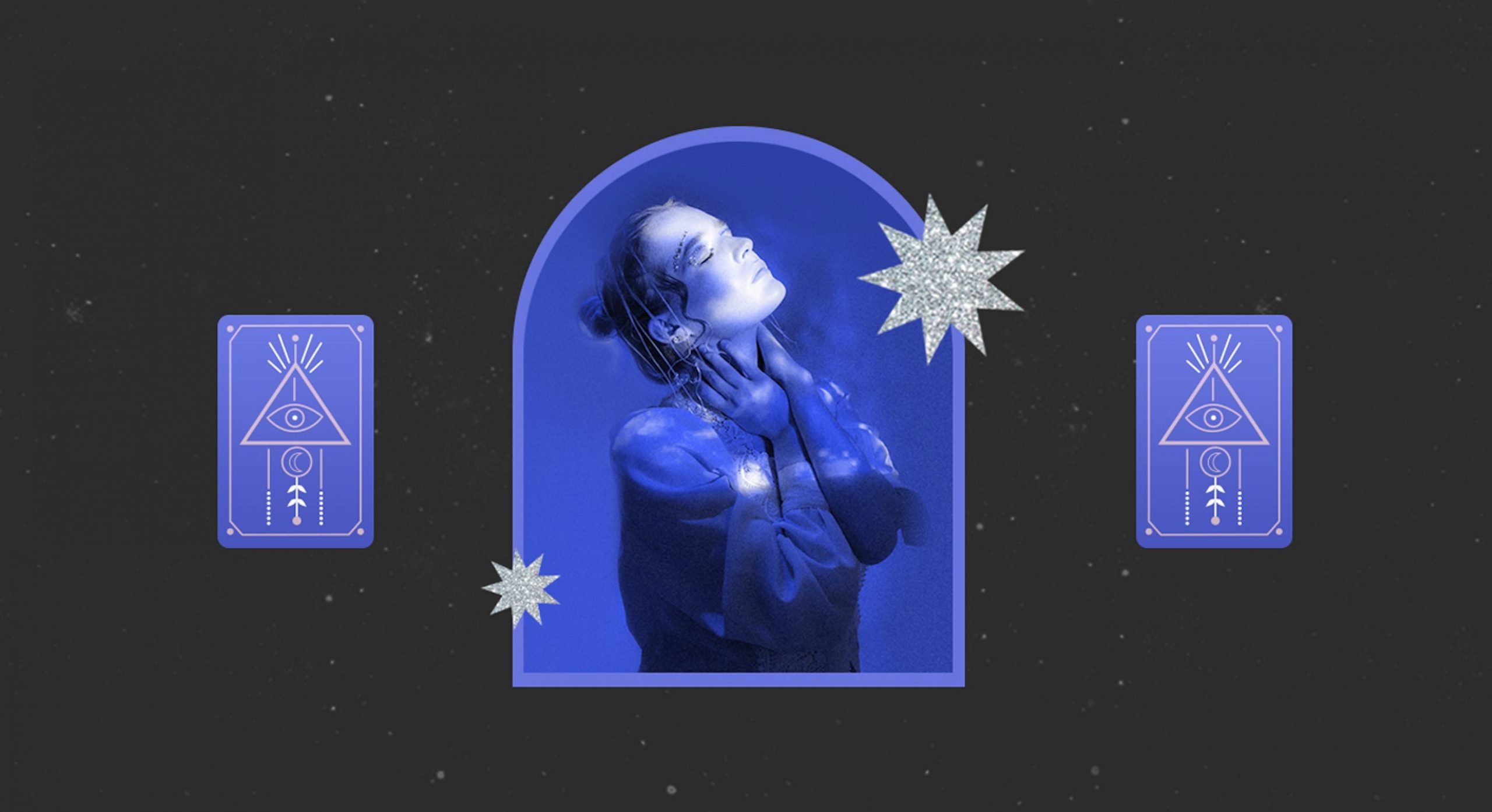 As we move closer to the change of seasons, this week's energy provides a wonderful opportunity to consider our needs and implement changes to our schedules and routines. (Is there anything more Virgo than ramping up our efficiency and productivity?) Think of this tinkering, refining, and adjusting of your time as an act of self-care to do your best! By understanding what works for our energetic capacities and what doesn't, we can move forward more in sync and with a practical approach to our time. And there is no better time to put these improvements into place than on the new moon on the fourteenth.
This week's intuitively pulled Tarot cards remind us to let go of the past and keep our sights set on the future. It's a lovely time to invest in yourself, so if you have considered taking a class, now is the time to improve your skills or learn about something that piqued your interest. You never know where this curiosity could lead you!
Read on for your Tarotscopes with guidance into the week ahead.
Aries: Six of Cups Reversed
Let go of the past, Aries. This week provides a refreshing reality check via the reminder that you have changed. Because of that, other aspects of your life must shift as well. Let the past remain in the past so you can set your sights on something new and exciting that aligns with your current desires.
MORE TAROT: How to read and use Tarot.
Taurus: Three of Pentacles Reversed
Brush up on your skills, Taurus. If you have been considering getting a little educational tune-up, now is the time! Go with the back-to-school vibe of September and seek out those classes that could give you the knowledge you have been wanting to incorporate into your repertoire.
Gemini: King of Swords Reversed
Be mindful of your words, Gemini. It's important to tell the truth in all of your dealings this week, but it's also crucial to consider how you convey what you're trying to say. Remember that it's not necessary to be so brutal! People will respond far better if you deliver your messages with kindness.
Cancer: Ten of Cups
Enjoy yourself, Cancer. This week provides a lovely opportunity to kick back and relax! Revel in peace and quiet as you do something that's just for you and brings you joy. This is especially helpful if you have been feeling uninspired or unmotivated because a little rest and pleasure can bring you back to yourself.
MORE TAROT: Learn about each Tarot card's meaning.
Leo: Three of Swords
Move on, Leo. You have been holding onto something painful for a little too long now, and whatever it is, now is your moment to release it. This experience taught you an immense amount, but this is your moment to move forward, free of the emotional baggage. The only part you must keep is the lessons gained.
Virgo: Page of Swords Reversed
Resist the impulse, Virgo. You might want to rush into something right now or make a quick decision just to get over the discomfort of the unknown, but that would be highly unadvisable. Take your time to gather more information before moving forward, and it will all make sense soon.
Libra: Eight of Swords Reversed
Take the high road, Libra. We can all get caught up in negativity and mindless gossip, but that's truly not where your attention should be right now. Criticism is contagious, so don't waste your time by getting down and dirty with haters when you can focus on something far more uplifting and productive.
MORE TAROT: What should you expect at work?
Scorpio: The Empress
Take a gentle approach, Scorpio. If you want something to go your way, aggressively bulldozing your way through the situation is not going to yield the results you desire. You know you can catch more flies with honey than vinegar, right? This week requires sweetness, so act accordingly.
Sagittarius: Seven of Swords Reversed
Fess up, Sagittarius. This week calls for radical honesty. It's time to come clean and own what you did! Don't overcomplicate this situation by trying to make excuses or back away from the inevitable truth-telling. You know it would be far worse to let this misstep come out through another channel.
Capricorn: Two of Pentacles Reversed
Focus on your priorities, Capricorn. Distractions are plentiful this week as opportunities and invitations for fun continue to be offered despite your desire to buckle down and get to work. You know what you need to do, so don't overcommit yourself in your professional or personal life right now.
MORE: Sign up for our newsletters for daily in-depth astrological content!
Aquarius: Two of Cups
Open up, Aquarius. This week provides a prime opportunity to get a little more vulnerable and let someone you care about know how you really feel. If you are facing a challenge, it's helpful to let others know what you are going through so they can offer you some extra support.
Pisces: King of Cups Reversed
Remain calm, Pisces. It might feel like that hits never end as unexpected obstacles continue to pop up and threaten to knock you off course this week. This is totally frustrating, but you've got this! Don't lose your cool over it. Just breathe and ride the wave through the storm.
Most Popular on
Astrology.com