Your Weekly Tarot Reading for September 17–23, 2023: Keep Your Eyes on the Prize.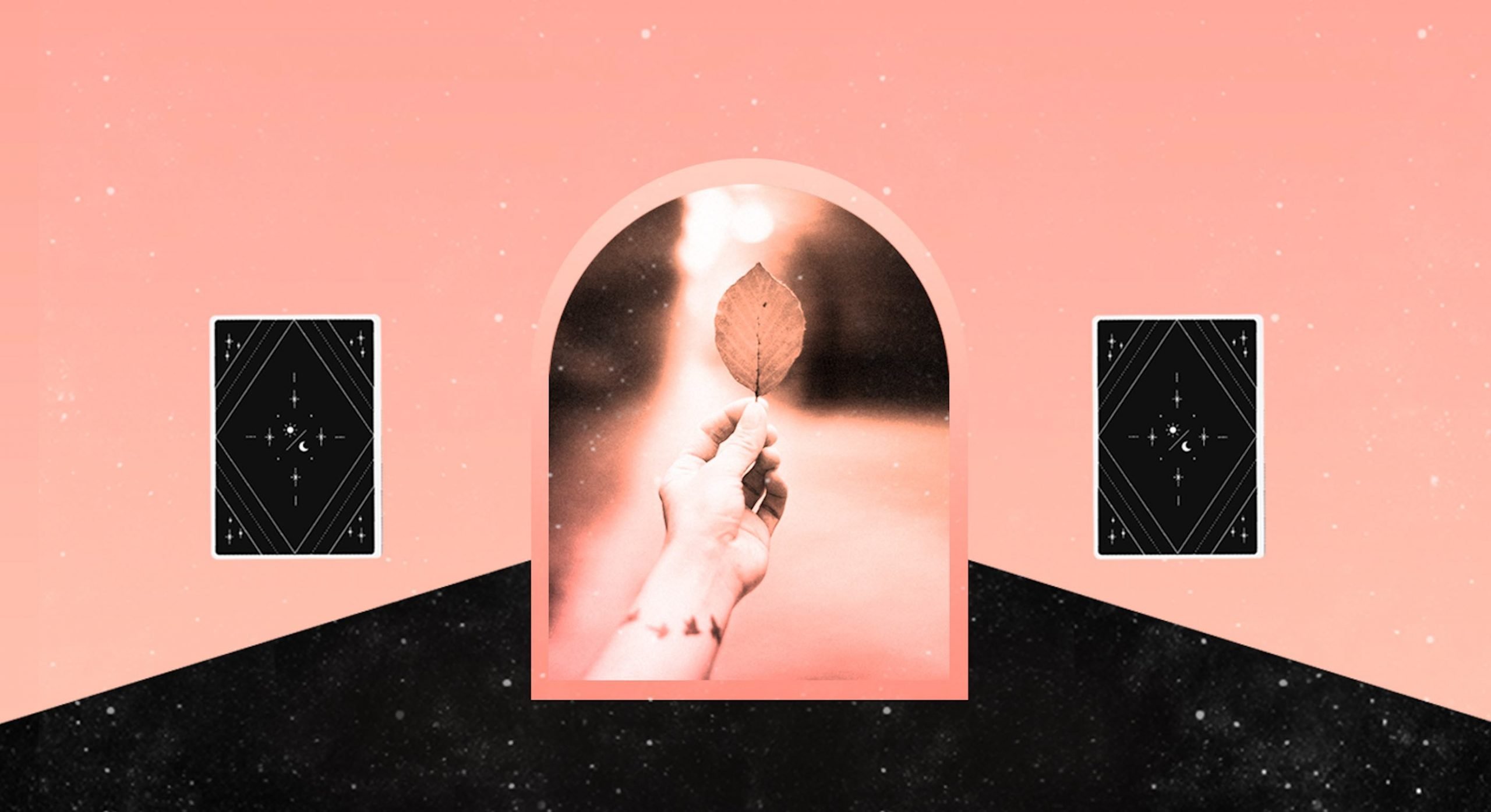 This week presents a lovely shift as we ease out of practical Virgo season and into harmonious Libra season with another turn of the wheel of the year at the autumnal equinox. As we experience the day of equal light and equal darkness, we can reflect on all the ways we wish to restore balance in our lives and create a sense of equilibrium. It's a wonderful time to consider your accomplishments, honor your progress, and express gratitude for everything you have achieved this year and beyond. Creating moments like this helps us to cultivate a greater perspective and remain motivated to continue striving forward.
Our intuitively pulled Tarot cards reminds us to be mindful of our energetic capacities, allowing the ebbs and flows to shift and change as we do. Not everything is worth a conflict or confrontation, so let's focus on whatever feels most important right now. Don't spread yourself too thin! Not everything is yours to take on, but whatever comes your way, know that you've got this and you can handle any unexpected obstacles or setbacks that may come up.  
Read on for your Tarotscopes with guidance into the week ahead!
Aries: Five of Wands
Subdue your ego, Aries. You might feel the need to get the last word or ensure that everyone knows you're right, but honestly, what's the point of all of that? Express your view, and just leave it at that without creating more unnecessary conflicts or needless arguments.
MORE TAROT: How to read and use Tarot.
Taurus: Seven of Wands
Don't lose hope, Taurus. This week provides unexpected setbacks to impede your progress, but don't let these obstacles drag you down. You've got this! Just remain confident and steadfast in your abilities because your efforts and determination will help you navigate to the other side.
Gemini: Eight of Pentacles
Be consistent, Gemini. Everything you want to accomplish right now will get done, but it will be one step at a time with a lot of effort and hard work. Just keep showing up and remain diligent! It will also benefit you to be patient with yourself and the situation.
Cancer: Six of Cups
Consider your feelings, Cancer. Memories are flooding your mind with feelings of nostalgia and longing for reconnections, especially with people you may have lost touch with. Before reaching out and attempting to reconnect, take some time to ruminate on why you actually lost touch. It might be for the best just to let it be.
MORE TAROT: Learn about each Tarot card's meaning.
Leo: Two of Pentacles Reversed
Be mindful of your capacity, Leo. You have a lot going on right now, so why take on more responsibilities? Try not to spread yourself too thin this week so you can give your full attention to what you already have on your agenda. Let's not create any unnecessary stress.
Virgo: Two of Cups
It's not all about you, Virgo. Before making decisions this week, have you thought about more than just what you want? If this commitment will affect someone else (and it looks like it will), you should check in with the other person's desires before making your final plans.
Libra: Ten of Swords
Something needs to change, Libra. You know you can't keep going the way this is headed, right? If you want to clear your mind and feel better, something has to give. Let go of that thing dragging you down, and let this be the start of making better choices with your own well-being in mind.
MORE TAROT: What should you expect at work?
Scorpio: Queen of Cups Reversed
Take care of yourself, Scorpio. Are you feeling overworked, exhausted, and utterly depleted? This is your wake-up call to prioritize your own needs and indulge in a little extra self-care this week because you simply cannot continue moving at this pace and taking care of everyone else besides yourself without taking a break and resting!
Sagittarius: Temperance
Avoid extremes, Sagittarius. If you limit yourself to a story of only this or only that, you will only feel backed into a corner and stifled. Let yourself play in the middle! What if it can be more this, and that, and all of the above? Be all-encompassing.
Capricorn: Page of Pentacles Reversed
Reignite the spark, Capricorn. Has everything felt rather monotonous lately? Use this week to shake off the boredom and make your everyday tasks feel a little more exciting. Sometimes, it's not just what you do but how you do it that matters. Put on your favorite playlist while you work, and notice how your mood shifts.
MORE: Sign up for our newsletters for daily in-depth astrological content!
Aquarius: The Emperor Reversed
Face your responsibilities, Aquarius. You know exactly what you need to do right now: Remain focused on your obligations, even if you would rather do anything else. A little self-discipline will go a long way now to help you power through your oh-so-important to-do list.
Pisces: The Moon Reversed
Trust your instincts, Pisces. If there has been something that you can't quite figure out or put your finger on, the best move to make is to wait and see what will happen. Everything will come to light, and the truth will be revealed soon. In the meantime, just follow your intuition to remain cautious.
Most Popular on
Astrology.com