Your Weekly Tarot Reading for September 3–9, 2023: Getting Back to Business!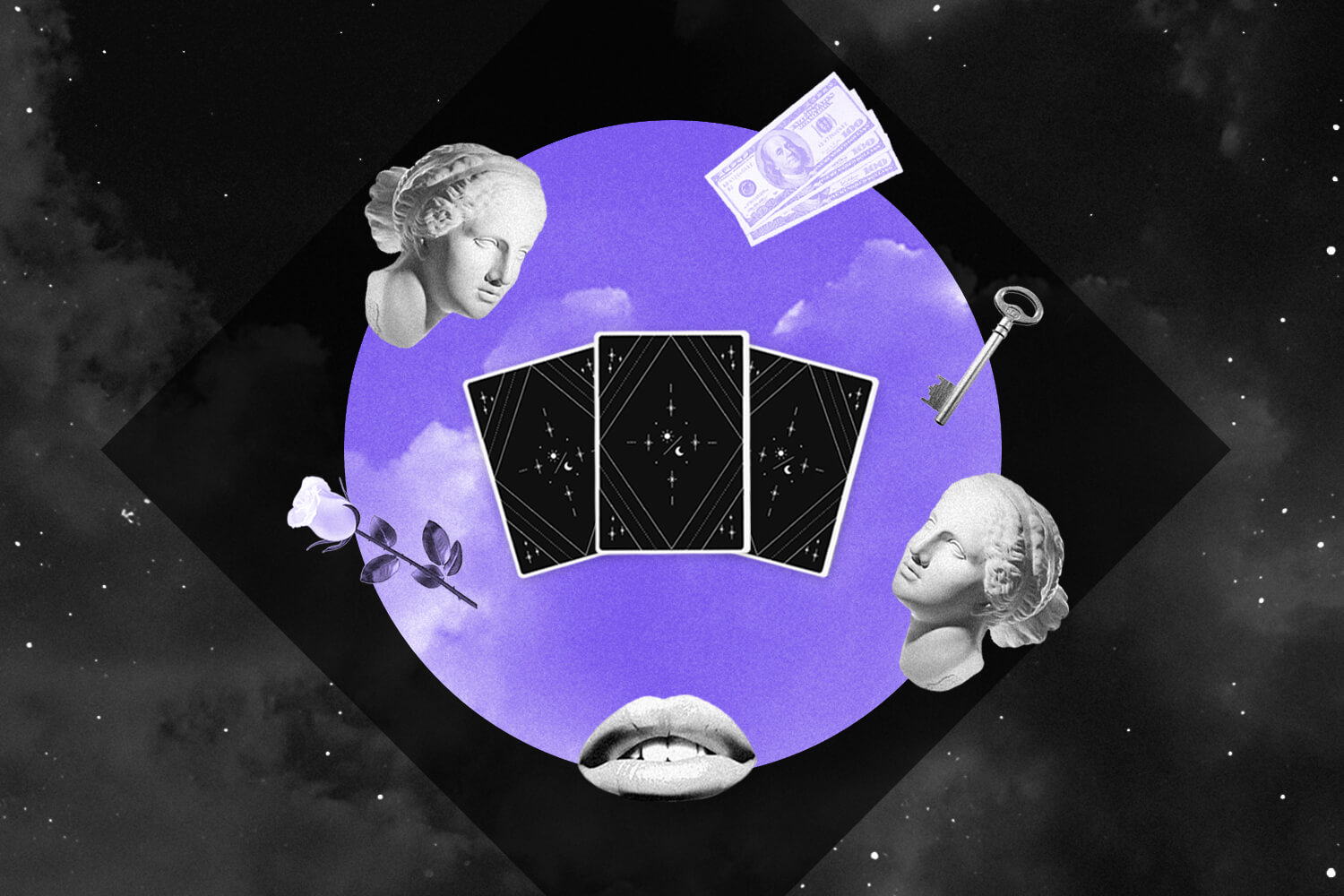 September is in full swing as we settle into the grounded, more practical, and meticulous energy of Virgo season. Summer is just beginning to fade in the northern hemisphere, reminding us that it's time to get back to business and get organized. This is a lovely opportunity to begin considering your autumn intentions as you make new plans (or pick old ones back up that may have fallen to the wayside these past few months) and get back to a more productive schedule.
This week's intuitively pulled Tarot cards reflect this Virgo vibe with the reminder to pay attention to the details before they slip through the cracks, stick to the tried and true, and get everything in order. It will feel good to regain your focus and sense of purpose!
Read on for your Tarotscopes with guidance into the week ahead.
Aries: Six of Swords Reversed
Abandon the ship, Aries. Even when you give something your all, sometimes a situation just isn't working out in your favor. Look at the neverending roadblocks impeding your progress as a sign to cut your losses and walk away before you waste any further time and energy. Something else will emerge!
MORE TAROT: How to read and use Tarot.
Taurus: Three of Pentacles
Accept help when it's offered, Taurus. In order to grow and expand in the ways you want to right now, you are going to need to dive into your network to seek additional support. Your friends and colleagues want you to succeed, so don't hold back from taking the assistance.
Gemini: Knight of Wands Reversed
Hold back, Gemini. Excitement is in the air, and your desire for something new is pushing you to seek out new opportunities. Still, be sure to carefully consider your options before you get carried away. There is more than one way to indulge your passions, and the first occasion that pops up might not be the best.
Cancer: Justice
Don't jump to conclusions, Cancer. It might feel as if everyone wants to drag you into their drama this week, but that doesn't mean you have to take sides. Hear everything out and remain objective before you offer your opinions. It will save you a world of unnecessary nonsense.
MORE TAROT: Learn about each Tarot card's meaning.
Leo: Ace of Pentacles Reversed
Get everything in order, Leo. A lack of planning and foresight has left you disorganized and a bit scattered. Use this week to catch up and get everything together so you can be more efficient with your productivity. This way, you won't miss out on any potential opportunities coming your way!
Virgo: The Hierophant
Stick to the tried and true Virgo. Even though you might be considering experimentation or trying out a novel approach to navigate your current situation, this isn't really the time to get too creative! You know what works, so just keep doing what you're doing, even if it tests your patience.
Libra: Four of Cups Reversed
Change is in the air, Libra. The parts of your life that have felt stuck in a standstill are finally shifting. Remain positive! Be on the lookout for twinkles of transformations and signs that give you the go-ahead to seize the opportunities that are now emerging for you.
MORE TAROT: What should you expect at work?
Scorpio: Two of Pentacles Reversed
Don't overdo it, Scorpio. You have a lot of responsibilities to tend to right now, so the last thing you need is to take on even more! Resist the temptation to bite off more than you can chew and instead just focus on handling what's right in front of you.
Sagittarius: The Empress Reversed
Self-care is a necessity, Sagittarius. It appears that everyone has been getting your care and attention lately, leaving you with very little space to tend to your own energetic needs. It's time for a little rebalancing before you begin to experience major burnout. Focus on you this week.
Capricorn: Four of Pentacles
Take matters into your own hands, Capricorn. Details that previously slipped through the cracks are now making themselves known and need your attention. Wrangle up all of the loose ends and get your ducks in a row so you can regain control of your current situation.
MORE: Sign up for our newsletters for daily in-depth astrological content!
Aquarius: Seven of Pentacles Reversed
Find your focus, Aquarius. It's time to put an end to your procrastination and finally handle those tasks you have been putting off. Why create unnecessary stress? Once you actually deal with these obligations, you can stop worrying about them and just let them go. Get to it!
Pisces: Nine of Swords
Take a beat, Pisces. When you're worn out, it's easy to focus on the worst-case scenario and indulge in fears of failure, but when you create more time to relax, it's easier to let that all go. Make relaxation a priority so you can destress before you hit your breaking point.
Most Popular on
Astrology.com