Your Weekly Tarot Reading for November 22-28, 2021: Go With the Flow of the Universe!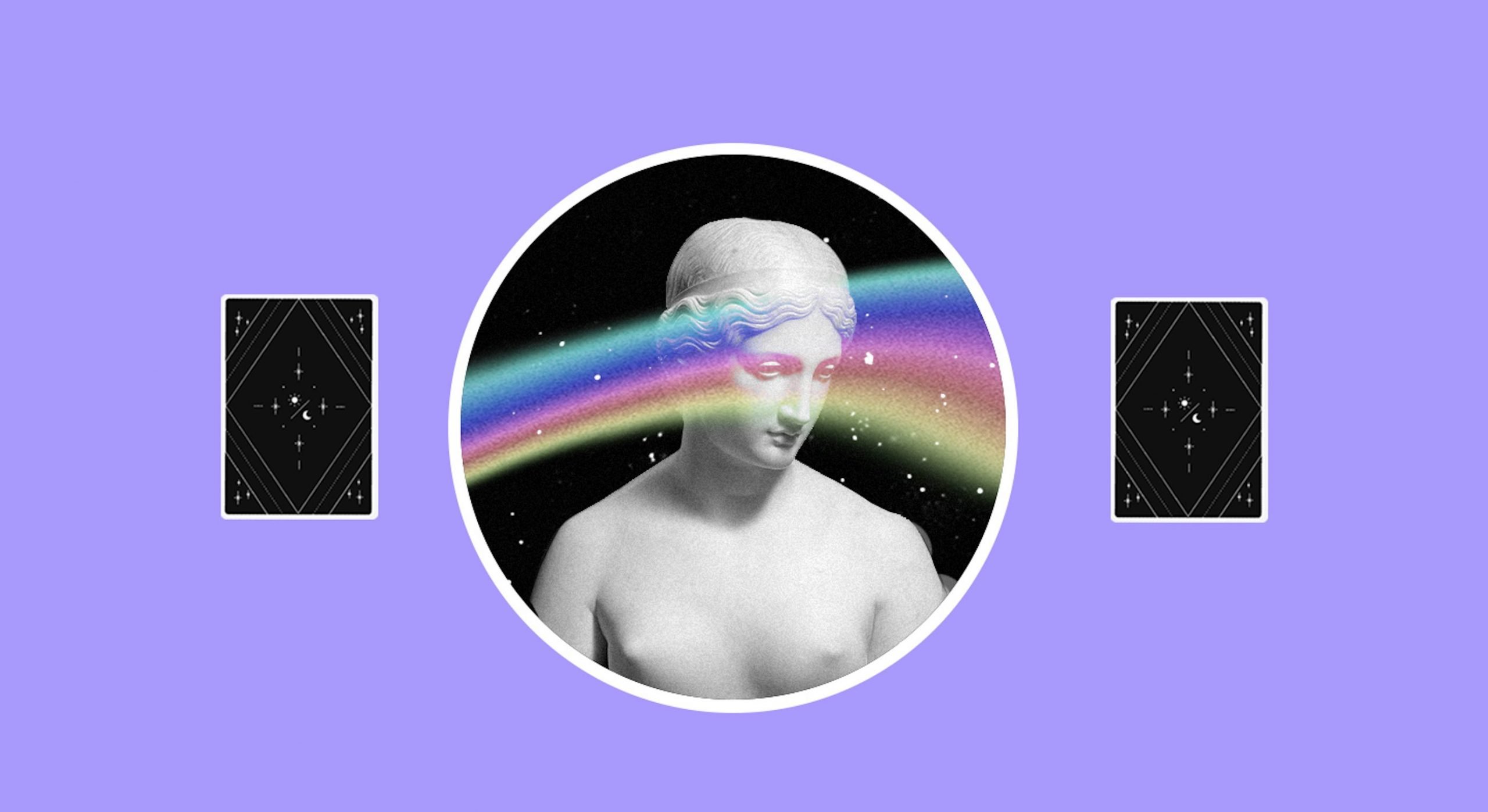 This week, your weekly Tarot reading reminds us to go with the flow of the Universe. This does not mean we are sitting back and just letting everything happen to us. We remain firmly planted in the metaphorical driver's set of our lives, but by yielding to the direction of the energy rather than resisting, we stay open to the new possibilities and opportunities coming up for us. Whether we are taking our dreams to the next level, closing an important chapter, or simply indulging in the need for more rest, pay attention to the signs presented to you and make your next moves accordingly.
Take control of your destiny with the stellar guidance of our 2022 Tarot Reading!
Aries: Three of Wands
Your weekly Tarot reading wants you to take your plans to the next level, Aries. Do you know that dream that you have had sitting on the back burner for a while now? The one that you have been holding off on? Yes, that one. Put your attention there. Look beyond your current circumstances because and focus on the larger picture!
Taurus: Queen of Swords
Be direct, Taurus. Do not mince words or hold back what you are thinking. You must speak your mind now and let others know what is going on in your head because if something does not reach your standards, it should be known. Make your expectations of others crystal clear.
Gemini: Strength Reversed
Take a rest, Gemini. Current challenges have been depleting your energy and walloping your self-confidence. To say the least, it's been rough lately. You have been pushing yourself so intensely, but now you are losing steam! Indulge in some much-needed self-care and restore your spirit.
Cancer: Ten of Swords
Every challenge holds a lesson, Cancer, even the most painful one. Our toughest moments show us our true strength, and your current hardships offer a moment to reflect on the wisdom you have obtained from the discomfort of heartache. As you close this chapter, meditate on what you will do differently next time.
Leo: The Chariot Reversed
Strategize your plan, Leo. Everything feels upside down because your thoughts are scattered, and to be blunt, you are majorly lacking in focus right now. The lack of direction is beginning to feel disorienting. Make it a priority to find a solution to the issue currently haunting you: pick a direction and start heading that way.
Virgo: Three of Swords
Loss is hard, Virgo. This is a painful time of disappointment, but facing the emotions being brought up now will help you move through them. Think of this as a moment for personal growth and transformation. Pick up the pieces and keep your head up because this too shall pass.
If you're confused about an important person or situation, a live psychic reading can bring the clarity you need!
Libra: Temperance
Your weekly Tarot reading wants you to keep your cool, Libra. Unfortunately, your current situation is not unfolding exactly as planned or in the timeline you desire. It's incredibly frustrating, but to be honest, there is not a whole lot you can do to speed this up! Be patient and just ride this moment out.
Scorpio: Three of Cups
Let the good times roll, Scorpio! When was the last time you made a point to just have fun? An enjoyable evening with friends is exactly what you need right now to feel refreshed and rejuvenated. Forget about the little details of your day-to-day that have been so irritating lately and get lost in good company.
Learn everything about the Asteroid Goddesses!
Sagittarius: Nine of Pentacles
Treat yourself, Sagittarius! Acknowledge your achievements and all the hard work you have been putting in via a little indulgence. Book a spa day or purchase yourself that gift that you have wanted for a while but held back on previously. A job well done deserves a lovely reward.
Capricorn: The Magician Reversed
Lean into your strengths, Capricorn. The idea of what you want to do next is here, but you have not yet made a move to bring this endeavor to fruition. Embrace your talents and play up your skills to get yourself going. Others will help you along the way where you need it most.
Aquarius: Eight of Cups
Enough is enough, Aquarius. You have had high hopes that this situation would turn around and everything would get better, but this is your cosmic reality check. Circumstances will not change on their own, no matter how hard you wish for something different! The best move to make is to walk away and look for something else.
Pisces: King of Pentacles Reversed
Your weekly Tarot reading wants you to embrace new possibilities, Pisces. It's time to lighten up a bit—aka stop being so stubborn and serious!  Don't be afraid to try something totally out of the ordinary and completely unexpected this week. If you have been feeling stuck, let's shake it up with fresh perspectives and an innovative approach to your old routine.
Store
Recommended Reports For You
Most Popular on
Astrology.com