Your Weekly Horoscope for New Year's: December 26–January 1, 2022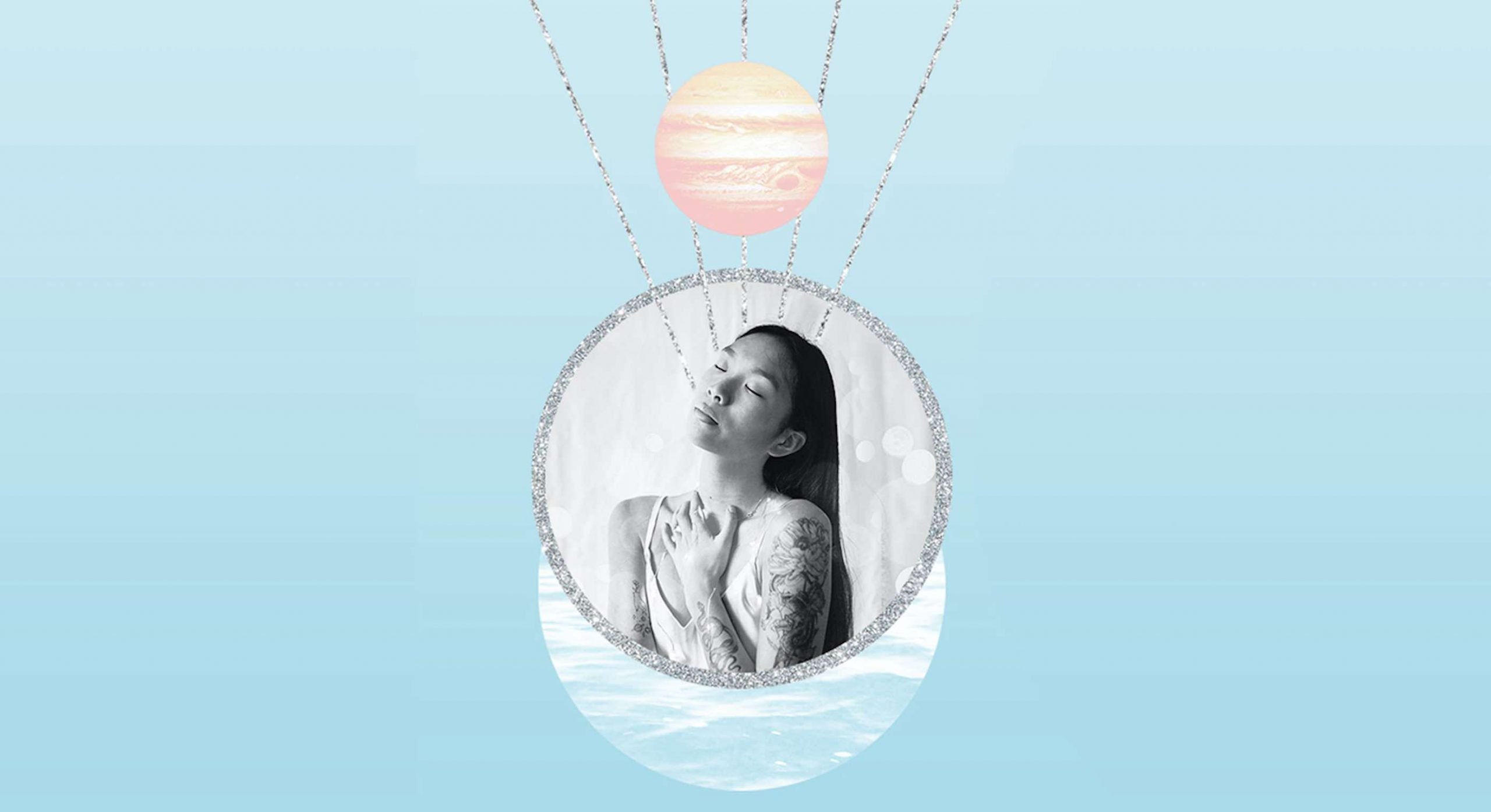 Can you believe it?! 2021 is basically over and your weekly horoscope for new year's is here to guide you as your transition into one of your best years yet!
As we end our 2021 journey, we will be reflecting on how we have grown and evolved in the past year. 2021 brought into focus how we pursue our freedom, amidst the world's restrictions, demands, and regulations. Working with others and connecting to a wider net community were also especially important this year, and these life lessons will continue in importance in the years ahead, too.
On December 26, Mercury in Capricorn will sextile Neptune in Pisces. This bodes well for relaxation, creativity, and socializing. Spend some time enjoying the holiday season and reflect on your spiritual place in the world. Creative and psychic talents will be heightened now, as will our more compassionate nature.
Jupiter Enters Pisces:
Benevolent Jupiter dances into his domicile zodiac sign, Pisces, on December 28. It will remain here until May 10, 2022 and return briefly from October 28, 2022 to December 20, 2022. It already briefly visited the tropical reefs of Pisces from May 13, 2021 until July 28, 2021. Similar themes will occur once again for us, bringing an expansion to all creative, spiritual, and romantic realms. Life should flow more easily, as we are being divinely guided by a universe with a beautiful, cosmic plan.
On December 29, Mercury will conjunct Venus in Capricorn. This is a perfect day to tell someone that you love them or how you feel! With Venus being retrograde, you may even hear this from someone from your past—perhaps an old friend or lover—or you may be the one who decides to reach out and say hello.
Also on the twenty-ninth, Mars in Sagittarius will sextile Saturn in Aquarius. As with all Martian planetary aspects, this energy will be felt for a string of days before and after. This will give us the endurance, perseverance, and focus to succeed and achieve long-term success. Progress on projects will proceed with patience and clarity. On a personal level, relationships will feel more stability, commitment, and unity. New connections could build toward something solid.
If you're confused about an important person or situation, a live psychic reading can bring the clarity you need!
Closing 2021
On December 30, Mercury will conjunct Pluto in Capricorn. This will bring a profound and intense energy to our thoughts and communications. We can get to the heart of truth if we push toward it now. With these planets in Capricorn, it is especially favored for professional or financial insight.
Finally, to end the week and ring in the New Year, the sun in Capricorn will trine Uranus in Taurus on January 1, 2022. This planetary aspect always promises exciting change, as the pace of life will quicken as we are offered new journeys, opportunities, and ideas. Brainstorm how you'd like to build 2022 into an entirely unique year and set forth to make it happen. You have the universe's cosmic support!
Take control of your destiny with a 2022 Tarot Reading!
Major Transits of the Week
12/26 — Mercury in Capricorn sextile Neptune in Pisces
12/28 — Jupiter enters Pisces
12/29 — Mercury conjunct Venus in Capricorn
12/29 — Mars in Sagittarius sextile Saturn in Aquarius
12/30 — Mercury conjunct Pluto in Capricorn
1/1/2022 — Sun in Capricorn trine Uranus in Taurus
Find out what to expect by reading your 2022 Horoscope!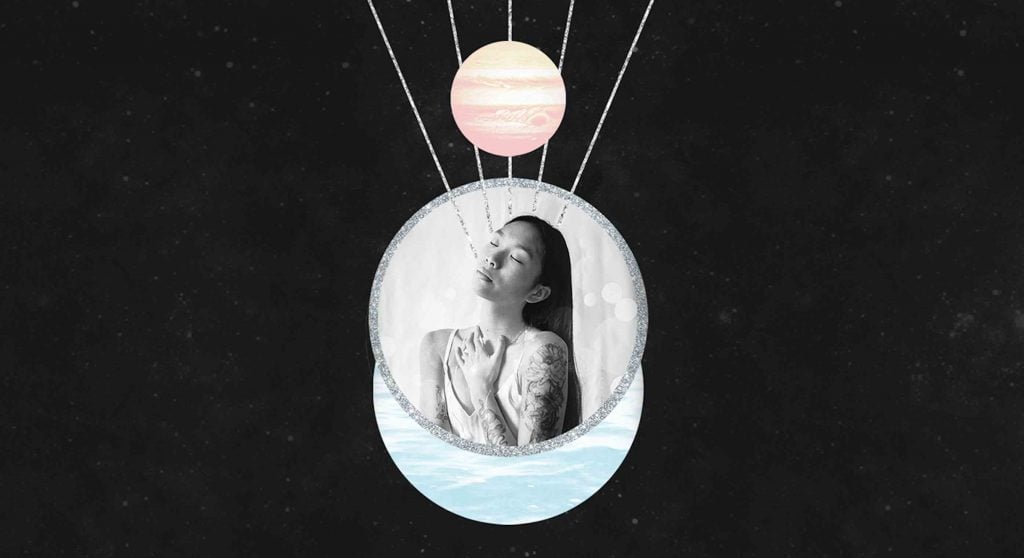 Your Weekly Horoscope for New Year's
ARIES
Benevolent Jupiter, the planet of miracles and expansion, will now re-enter your solar twelfth house, Aries. Your weekly horoscope for new year's guarantees that you'll be divinely guided by the universe, as your dreams will become more vivid and speak to you directly.
TAURUS
Get ready for an exhilarating 2022, Taurus! Majestic Jupiter will dance on into your solar eleventh house this week, setting the tone that the year ahead will be filled with friends, celebrations, and victories.
GEMINI
You are set to become the zodiac sign most favored for professional growth, Gemini. Jupiter will place a crown of jewels upon your head as he now re-enters your solar tenth house of achievements.
CANCER
You will soon soar in exhilarating new directions, Cancer. Holy Jupiter will move into your solar ninth house, encouraging you to explore the world, your spirit, and other people in 2022.
LEO
Benevolent Jupiter is set on bringing you more wealth in 2022, Leo. This week, as he begins his tour of your solar eighth house, you'll see more prosperity come in from a partner's income, a settlement, or bonus.
VIRGO
Your weekly horoscope for new year's wants you to prepare to dance with a soulmate, Virgo. As Jupiter swims across the sky from you beginning this week for most of 2022, you'll find that relationship matters improve across the board.
Sign up for our newsletters and get in-depth astrological content delivered in your inbox!
LIBRA
Fortune will smile upon your employment throughout most of 2022, Libra. Jupiter is now residing within your solar sixth house, bringing you more money and harmony on the job.
SCORPIO
With Jupiter once again returning to your solar fifth house, you'll see far more time for love, romance, creativity, and passion in 2022, Scorpio. Open your heart. It is time.
SAGITTARIUS
As your planetary ruler, Jupiter, now shifts gears to move into your solar fourth house this week, you'll see more pleasure and prosperity at home and with family, Sagittarius. You may end up moving in the year ahead.
CAPRICORN
Your weekly horoscope for new year's guarantees you that your words and ideas are gold, Capricorn. As majestic Jupiter prances on into your solar third house this week to remain throughout the majority of 2022, you'll be able to excel in all communications, writing, speaking, and advertising fields.
AQUARIUS
Hold onto Jupiter's energy in your zodiac sign until December 28, Aquarius. Then, he will shift into your solar second house, bringing more prosperity and wealth to you in the year ahead.
PISCES
Sound the alarms and light off the fireworks, Pisces! Your planetary co-ruler, Jupiter, returns to your zodiac sign this week to bring you more luck than anyone else in the year ahead. Live vibrantly.
Most Popular on
Astrology.com