Your Weekly Tarot Reading for June 28 to July 4, 2021: Moving Into a New Energy!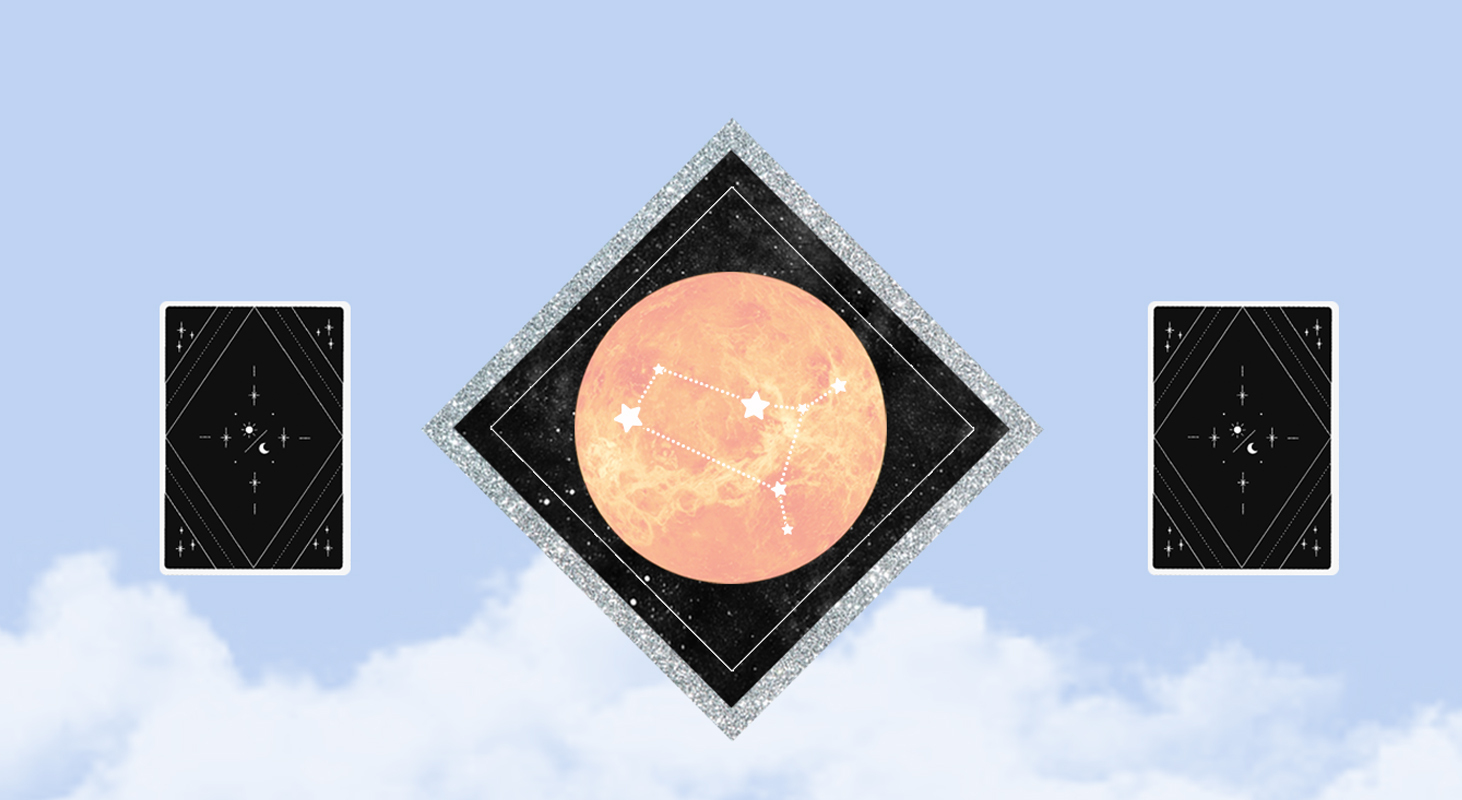 We are shifting into a new energy, and your weekly Tarot reading for June 28 encourages you to seek a fresh perspective.
How can you see your world differently? Try to focus on the positive over the negative! Ask trusted friends and colleagues for their points of view in order to see something you might have previously missed, or simply take a break in order to see everything more clearly and refreshed. Being able to view our current situations from a new angle will help us all move forward with our goals, make better-informed decisions, and take on the week's challenges with confidence.
Read on for your weekly Tarotscope to obtain advice to imbue this week with a much-needed energetic shift!
Your Weekly Tarot Reading for June 28
Aries: King of Wands
Commit fully, Aries! You can rise to the occasion and conquer this current challenge only if you put your all into it. We need your full attention this week! Limit your distractions and stay focused on the task at hand, even if it means forgoing temporary pleasure until this is completed.
Taurus: Page of Wands Reversed
Don't let disappointing news ruin your week, Taurus. This situation did not go the way you had hoped, but it is not a failure! Instead, look at this moment as an opportunity to reflect and refine your next steps as you get excited to try something new.
Gemini: Eight of Cups
Take a much-needed break, Gemini! You have been feeling so emotionally weighed down the past few weeks that it has been hard to navigate your next steps. Before making a major decision, clear your schedule and rest for a bit. Once you feel more refreshed, you will know if you need to leave your current situation or keep moving ahead as planned.
Cancer: Knight of Wands Reversed
Remember to just breathe, Cancer! Everything feels a little beyond your control this week which leads to major frustrations and the desire to overreact (even towards those who do not deserve to feel your wrath!) Before popping off, collect yourself and quiet your mind with a few deep breaths. This simple exercise will do wonders for your well-being!
Leo: Six of Cups
Your weekly Tarot reading for June 28 says to expect a blast from the past, Leo. As we ease into the languid days of summer, don't be surprised if your mind begins to wander to people you have not thought of in a while. Is it time to reconnect or should you just let it all stay in the sweetness of your memories? It's up to you!
Virgo: King of Pentacles
Think about the big picture, Virgo. You have a lot of work to do to achieve your major goals, but before you get bogged down by the immensity of your tasks, think about the much larger intention you are working towards. Little by little, each item on your to-do list will get there.
To obtain a little inspiration, consult the pages of our Book of Love!
Libra: Eight of Pentacles
Set greater goals, Libra! If you have been feeling a little bored or stuck, it's time for you to take on a new challenge. Shake it up! If you have ever wanted to take a class or workshop to enhance your skills, now is the time to finally commit and sign up.
Scorpio: The World
Everything is connected, Scorpio! Life is good, and you are feeling stable, grounded, and whole. What a lovely feeling! How can you share the "energetic wealth?" This is a good week for you to be of service to others. Look for a place where you can donate your time and make others feel good, too.
Sagittarius: The Devil
Control your impulses, Sagittarius. This is not a good week for you to act on every whim or desire! Don't self-sabotage just because you are bored and itching for a change. It's far more constructive to slow down, and take your time as you consider the consequences before making a hasty move.
Capricorn: Three of Pentacles
Assemble your dream team, Capricorn. You can only do so much yourself, and in order to accomplish your goals, you need to bring in the expertise of others. When you find the right people to work with, the synergy you create together will be beyond your wildest dreams!
Aquarius: Five of Pentacles
Focus on the positive, Aquarius. It's hard to stay motivated if all you can see is what you do not have rather than honoring and enjoying what you do possess. Count your blessings and express gratitude for the small wins every day. Soon enough, everything will feel much brighter.
Pisces: Ace of Pentacles Reversed
Avoid making a rushed decision, Pisces. Before making a major move, take a pause and reflect on your options. Use this week to see all sides and consult with those you trust before making any major commitments. The timing just doesn't feel quite right.
Store
Recommended Reports For You
Most Popular on
Astrology.com