Your Weekly Tarot Reading: November 16-22, 2020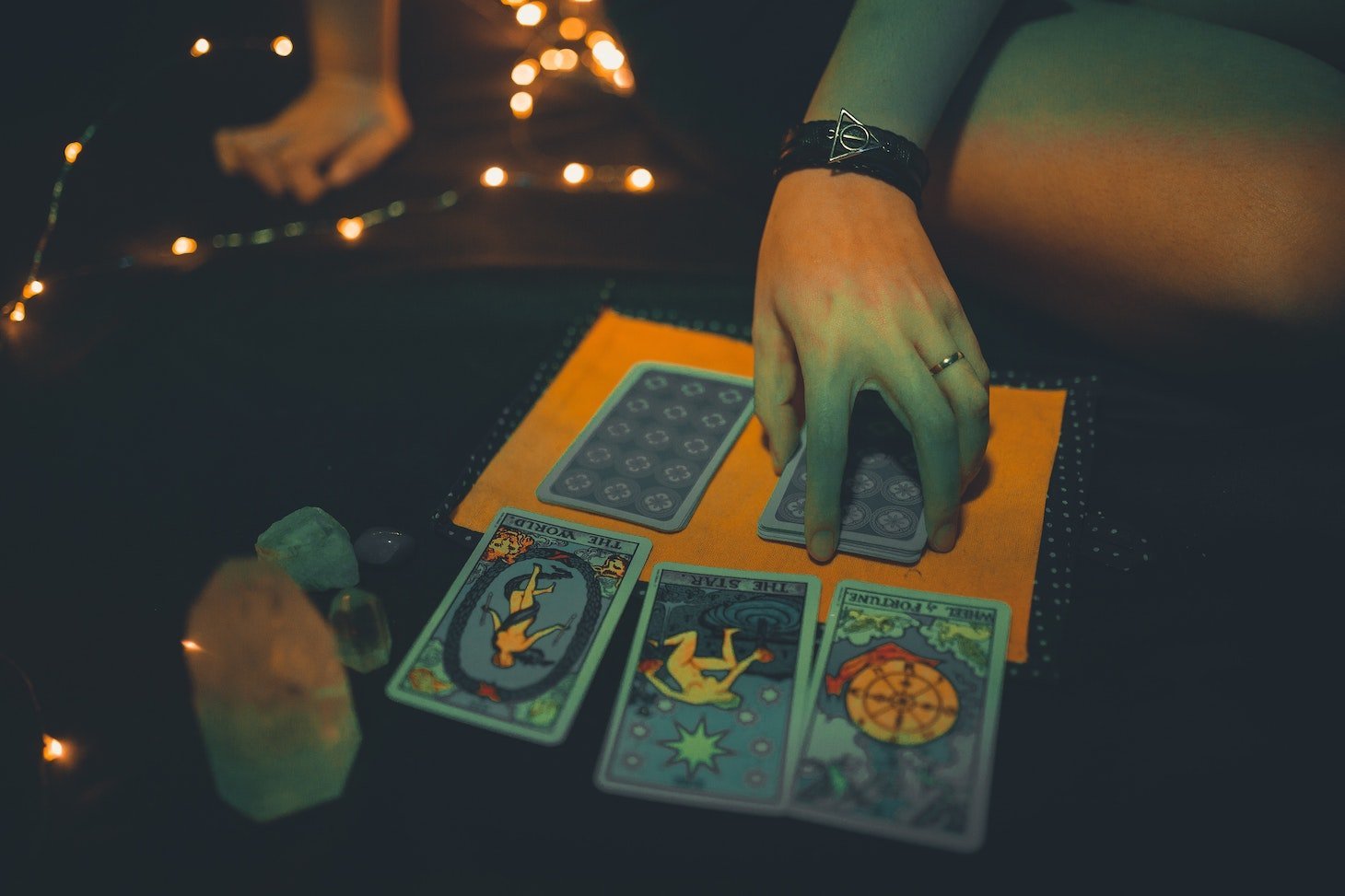 This week, the Tarot cards reveal a shift in the energy as we leave the past behind and move forward with a sense of renewed faith and optimism. Learning from our mistakes and challenges allows us to forge ahead with renewed insight and refreshed inspiration. And when you need a little guidance, look no further than your Daily Tarot Reading.
As you embark on new opportunities, be unafraid to take chances and try out unexpected approaches. The excitement and nerves may make you feel like there is so much to do with so little time, but if you focus on each individual step, you will eventually climb that huge mountain!
Aries: Knight of Wands Reversed
It's time to get focused, Aries. You have an abundance of creative energy, but you need to channel it effectively this week. Slow down and remember that you don't need to do everything all at once. Instead of starting several projects and abandoning them before they really go anywhere, choose one and double down on it! 
Taurus: Knight of Cups
Lean into your creativity, Taurus. It's time to uncover solutions for long-standing issues. The key to your success this week is your ability to see your challenges from a new angle in order to try something a little "out there" to resolve conflicts. In the past, you have been a little too logical, so using your imagination will serve you well now.
Gemini: The Hanged Man Reversed
You need to slow down, Gemini. There are so many signs around you telling you that you need to pause, yet you just keep going! It can feel very frustrating to take a break right now, but this respite will allow you to rest and prevent the inevitable crash that comes from working at a nonstop breakneck speed! As a bonus, this reset will allow you to see your current situation from a much-needed fresh perspective. 
Cancer: Eight of Wands Reversed
Cultivate patience, Cancer. There is so much to do and so little time, but you need to take a break! I know it might sound counterintuitive, but hear me out! You have been going and going nonstop which is causing your stress levels to be off the charts! Take a moment, slow down, and then you will be able to accomplish all of your tasks with a newfound sense of balance.
Leo: The Lovers Reversed
It is time to take accountability for your actions, Leo. This is a good week to focus on your personal relationships and mend any broken fences. Which relationships are worth saving? What is the genesis of the disharmony? Are you acknowledging your part in this story? Face your fear of commitments and put in the work! You will know if it is time to walk away or have challenging conversations in order to move forward together.
Virgo: Four of Swords Reversed
Rest and recharge, Virgo! Are you feeling utterly exhausted? Is your energy reserve completely depleted? Consider this a wake-up call that you must take a break before you burn out! You love to be of service and help others, but you must prioritize your own self-care right now. Give your mind and body a much-needed break.
Libra: The Star
Hold onto hope, Libra! You have experienced some major challenges in your recent past, but you have made it through to the other side! The tide is shifting and bringing a wave of soothing, calming energy your way. Enjoy the peace and quiet this week as you make time for activities that promote your own healing. 
Do you want to find out more? Reveal what the planets have in store for you today and sign up for our daily newsletters!
Scorpio: Ace of Pentacles Reversed
Stop procrastinating, Scorpio! Why are you hesitating to take on this new opportunity for greatness? Right now, your biggest challenge in making your dreams a reality is just getting started on the work! Make the first move already, and don't let your fears of failure inhibit you from trying something new. 
Sagittarius: Page of Pentacles Reversed
Learn from your past, Sagittarius. It feels like it is time for you to create a new plan. What projects have you been trying to launch that just never seem to land? It's time to create a new approach by looking at what hasn't worked in the past and recognizing the lessons found in your failures.
Capricorn: Five of Pentacles Reversed
The energy is shifting, my dear Capricorn, and the hard times you have been experiencing are coming to an end. Your financial circumstances are changing and ushering in a period of serenity and stability. A new professional opportunity awaits you whether it's a new job, a promotion, or the extra push to finally launch your side hustle! 
Aquarius: Queen of Wands
Go for it, Aquarius! Unleash your creativity and focus on your wildest dreams! Now is not the time to be quiet or meek with your brilliance! You are about to get completely wrapped up in your creative vision and this momentum will propel you to get an incredible amount of work done in a small amount of time. Ride that creative wave!
Pisces: Nine of Cups
Enjoy this moment, Pisces. Your wishes are coming true after a series of emotional ups and downs. You made it through this tumultuous time, and now your situation is looking up as you receive the abundance of all you desire! Let go of the fear that everything will change for the worse again. Instead, focus on celebrating this wonderful, satisfying new stage of your life.
Image by Lucas Pezeta from Pexels
Most Popular on
Astrology.com