Your Weekly Tarot Reading: November 9-15, 2020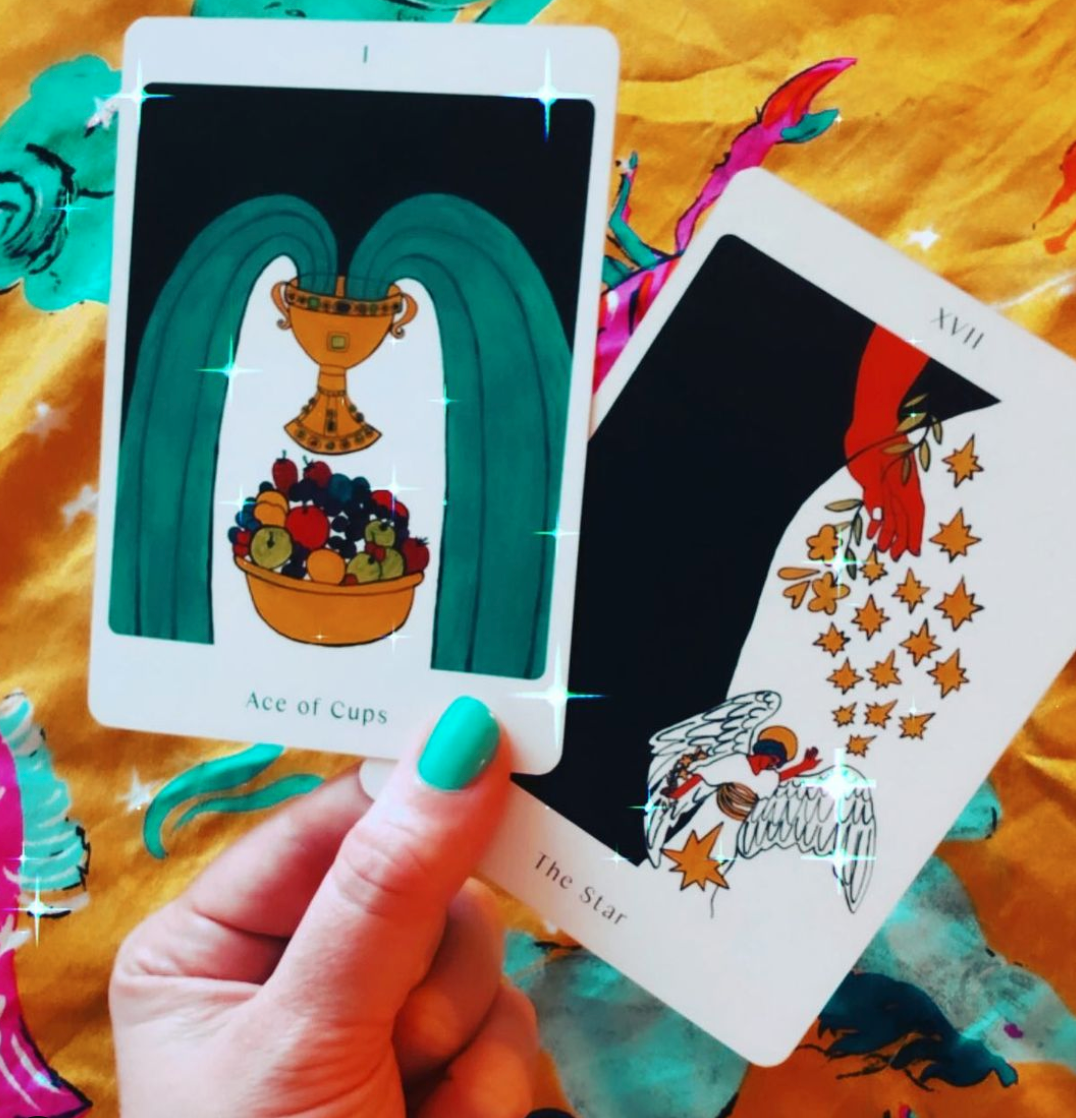 There is an intensity in the air this week, and the Tarot cards are reminding us to ask for help to avoid spiritual burnout. If you are feeling overwhelmed and overburdened, it is time to reprioritize and refocus your energy. Listen to your intuition, keep your heart open, and choose your battles wisely to avoid unnecessary stress. When your life gets out of whack, your Yin Yang Tarot can help!
Aries: The Fool
You cannot plan everything, Aries! New opportunities are on the horizon for you, and it is A-ok to not know exactly what to expect from this upcoming adventure. You have been yearning for change, and here it is! Instead of being fearful, keep your mind and heart open to all of the possibilities coming to you. Release your expectations and dive into the unknown!
Taurus: Ace of Cups
Listen to your heart, Taurus! This week is all about LOVE for you, so do not be afraid to let someone know how you feel right now. Be vulnerable and show your emotions! Have you let your loved ones know how much you adore and appreciate them? Sending surprise flowers is always a good move.
Gemini: King of Staffs
How can you make your ideas a reality, Gemini? You know all of those plans you have been cooking up in your mind? It's time to stop dreaming and start doing! What dream will you make come true this week? It might be challenging to narrow it down, but whichever one you choose will be blessed with success! You have a wealth of ideas, so put in a little extra effort into your work life and FOCUS.
Cancer: The Empress
Dress your nest, Cancer. When was the last time you treated yourself to something a little sumptuous for your home? After all, it IS your favorite place to be! Maybe you need some extra greenery via a new house plant or the indulgence of a set of cozy high thread count sheets? A little extra opulent comfort can go a long way right now.
Leo: The High Priestess Reversed
Listen to your gut, Leo. You know that nagging little voice in your head that is always trying to point you in the right direction? That is your intuition, and it is SCREAMING at you to be heard right now!! Stop ignoring it and face the hard truths already.
Virgo: Six of Pentacles
It is okay to ask for help, Virgo! You are often in service to others, but can you become more comfortable accepting assistance from those who care about you? This is your reminder that you simply cannot do everything on your own! Know your talents and skills, but also understand your weaknesses and where you could use more support. If you need help, reach out and accept it graciously.
Discover the key to your personality and your life path now with your free birth chart!
Libra: Six of Cups Reversed
Stop getting stuck in your past, Libra! Have you been thinking about an ex again? Are you fantasizing about old relationships? It feels like you are not remembering everything so clearly and now you are idealizing what once was. Stop that right now! Keep the past in the past, and move forward into your future. More aligned opportunities are on the horizon.
Scorpio: Four of Wands
Your hard work is paying off, Scorpio, and now it is time to celebrate! Let yourself take a break before you take on the next leg of your journey. Make space to acknowledge all of the diligent work you have been doing, and now enjoy the fruits of your labor. 
Sagittarius: Five of Wands
Don't get caught up in the drama, Sagittarius. Miscommunications abound in tense environments this week, and you might find yourself in the eye of the energetic storm. Instead of getting caught up in unnecessary arguments, pick your battles wisely, and do not be too proud to extend the olive branch first.
Capricorn: Seven of Wands
Stand up for what you believe in, Capricorn. Do not be afraid to speak your mind, even if your opinion is in the minority. Make measured, wise decisions that reflect your core values. People around you might not understand your motivations, but it is so important to stick to your convictions while staying true to your integrity. 
Aquarius: Ten of Wands Reversed
Release that heavy burden, Aquarius! You are spread too thin right now, which is harming your mental health. What responsibilities can be taken off of your plate? It is time to delegate. If you do not make some changes now, you are going to crash! 
Pisces: Eight of Wands Reversed
Have patience, Pisces. It is incredibly frustrating that unforeseen delays are getting in the way of your plans unfolding as you had initially expected. Roll with the punches and use this newfound time to get creative with your problem-solving skills. The alternative solutions you cultivate now could wind up even better than your original plans. 
Is it time to reach out to an ex? Reveal what the planets have in store for you today and sign up for our daily newsletters!
Most Popular on
Astrology.com