From July 6, 2015 thru July 12, 2015
'Who cares!?' That's how you'll feel as the week begins if anybody starts to hassle you about pesky little details. You care about one thing and one thing only: the big picture. Use your excellent judgment right now to map out an ambitious plan for the week -- or month, or year -- ahead. (This just so happens to be a great time to start a new exercise plan, too, should the mood strike you.) Midweek sees you getting slightly selfish if you're not careful, so keep that tendency in check. Others will find your generosity impressive (and sweet and endearing!). The weekend promises a heaping helping of action, with you in the lead -- so be ready for anything.
Angels watch over you, providing strength and love when you need it most. The Tarot of Angels describes what your birth angel says about you and your life path. Learn what the angels have done for you in the past, what they are doing now, and what they will do in the future to help you. Build hope and faith with the Tarot of Angels!
Read More »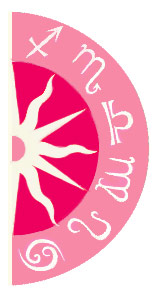 Discover what 2015 holds for you: