From May 4, 2015 thru May 10, 2015
The first half of the week is all about new business for you and the people closest to you. It might be as tiny as a new club to check out, or as huge as a move. You love the energy that comes with it. Try to slow down some after the changes start to kick in, because you're going to need to find a stable place where you can recenter yourself. The weekend will be more about talk than action, but you'll find at least one person who really resonates with you.
Get a clear perspective on your perplexing situation! The Egyptian Tarot comes to us from the time pharaohs walk as gods among the living. The left eye of Horus, an indestructible sky god, is associated with the Moon (lunar cycles) while the right eye is associated with the Sun. Together, they'll help you see deeply into your present and future.
Read More »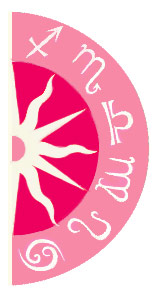 Discover what 2015 holds for you: