From November 30, 2015 thru December 6, 2015
First thing in the morning on Monday, everything seems to be going your way. Everyone's paying you compliments. The good karma you've been putting out there is coming back your way tenfold. You'd be wise to take it easy on Tuesday and Wednesday this week because Thursday and Friday are going to be exhausting in a great way -- full of adventure and intrigue, and cute strangers. (Don't be shy!) Over the weekend, things are going to calm down a bit. You may end up at a dinner party where you wind up charming everyone in the room.
The Zodiac Love Tarot reveals the truth about your love life. Learn which obstacles are in your way and where your strengths lie. This reading clarifies important relationship issues, allowing you to search for answers through the symbolism of astrology and Tarot cards. The imagery of this unique system allows you to achieve your heart's desire.
Read More »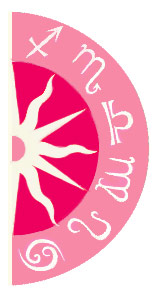 Discover what 2016 holds for you: