From May 4, 2015 thru May 10, 2015
The first half of the week is all about new business for you and the people closest to you. It might be as tiny as a new club to check out, or as huge as a move. You love the energy that comes with it. Try to slow down some after the changes start to kick in, because you're going to need to find a stable place where you can recenter yourself. The weekend will be more about talk than action, but you'll find at least one person who really resonates with you.
By understanding the secrets hidden within your past lives, you can get closure and start planning the life you've always dreamed of. Your Karma Oracle explains who you were, who has had the biggest impact on you, your karmic inheritance (special gifts), and what you need to do to rid yourself of negative energy and get the life you really want!
Read More »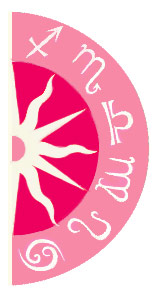 Discover what 2015 holds for you: