From August 31, 2015 thru September 6, 2015
As annoying as it might be, try to take care of anyone you find whimpering nearby as the week begins. You need to be the pillar of strength that everyone's come to expect. And who knows? Somebody might even find all that compassion quite charming. Toward midweek, you need to slow down and take things easy. Events will conspire to rile you up, but -- just this once -- charging ahead bravely is not the best strategy. Don't be surprised if you're feeling adventurous and/or amorous as the weekend gets closer. Adventure is, indeed, waiting right around the corner. Embrace novelty and get ready for anything.
What can you expect to happen in your major life realsm over the next 12 months? Let the power of the Tarot reveal your future. Your 12-Month Tarot reading is your exclusive guide for love, relationships, career, money, and more! Understand the next year of your life in a unique, revealing way with this popular report.
Read More »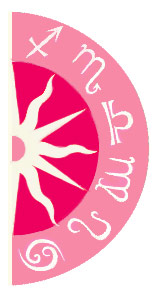 Discover what 2015 holds for you: