From August 24, 2015 thru August 30, 2015
Ignore the beginning and end of the week: all the best parts happen in the middle. Introduce yourself to that hottie with the come-hither look -- unless that person is your new boss, in which case you might be wise to steer clear of the whole flirting thing. Act like the grown-up you are, and get all the practical parts of life attended to over the weekend. Bills are happier once they're paid, and you'll have some bucks left over to use for patting yourself on the back. If a friend calls in tears, stop everything else and provide the necessary hugs.
Angels watch over you, providing strength and love when you need it most. The Tarot of Angels describes what your birth angel says about you and your life path. Learn what the angels have done for you in the past, what they are doing now, and what they will do in the future to help you. Build hope and faith with the Tarot of Angels!
Read More »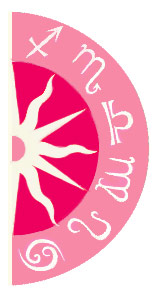 Discover what 2015 holds for you: