From November 30, 2015 thru December 6, 2015
First thing in the morning on Monday, everything seems to be going your way. Everyone's paying you compliments. The good karma you've been putting out there is coming back your way tenfold. You'd be wise to take it easy on Tuesday and Wednesday this week because Thursday and Friday are going to be exhausting in a great way -- full of adventure and intrigue, and cute strangers. (Don't be shy!) Over the weekend, things are going to calm down a bit. You may end up at a dinner party where you wind up charming everyone in the room.
Worried about money? Your Gold Tarot can put you on the path to greater wealth! You'll see the financial strengths and challenges, and be better able to make the best of your assets. You'll be raking in the cash in no time with help from your Gold Tarot - it's like consulting a personal financial advisor!
Read More »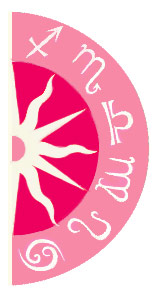 Discover what 2016 holds for you: