From July 27, 2015 thru August 2, 2015
Monday, social insanity is keeping your scene on the edge, sometimes in a good way. Midweek, ring up (or ping up) your friends, even those you never see, and make sure they know there's a warm, fuzzy place in your heart where they're always welcome. As end-of-the-week tension builds and builds, you'll start getting more and more serious about shaking things up and grooving on down. You'll want this to be the best weekend ever, and with a little prep it will be. Expect a woozy time -- recovery from it will tale a little longer than you'd hoped.
We all have wishes, but sometimes we aren't sure if, when, or how they will be granted. Your Make a Wish Tarot reveals how you can make a dream your reality. This three-card reading explains the circumstances surrounding your wish, the challenges to overcome, and the final result. Will your wish come true? Find out!
Read More »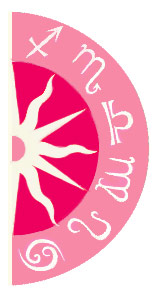 Discover what 2015 holds for you: