From April 27, 2015 thru May 3, 2015
You'll see all kinds of action on Monday and might feel as excited as a little kid going to Disneyland -- but there's no waiting in line this time around. Watch out for the little details through the rest of the week -- they might start to get overwhelming if you try to deal with them all at once. Let something slide and you won't be sorry. Your charming side will be in full effect through most of the weekend, so see if you can woo your way into someone's buddy list. It shouldn't be too hard for you. Sunday will be slow-moving, but you will need the downtime to work through some feelings.
Your Love Tarot reading can give you the foresight to navigate the romantic ups and downs of your life. Get deep insight and sound advice for your romantic situation. Let the cards predict the future of your love relationship, show you how can adapt and grow together, and make the best out of it! This reading helps you to make wise choices in love.
Read More »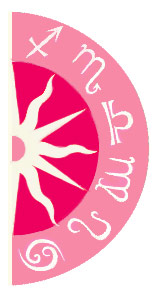 Discover what 2015 holds for you: