From May 25, 2015 thru May 31, 2015
It's important to balance work with working out -- especially on Monday and Tuesday. Bring your iPod to the gym with you and go nuts. For some reason, your body is craving the kind of release that comes with deep exercise (it probably has something to do with how hard you've been working lately). Wednesday, Thursday and Friday you find that things are going your way almost without you having to try. But the weather this weekend isn't quite so sunny. You swing toward your introverted side. You don't feel much like making small talk with people you barely know.
Fill your life with joy by learning about your personal chakras, or spiritual energies. Wondering why you feel out-of-whack some days, then fantastic the next? What is really happening in your soul? The Chakra Tarot helps you discover the truth by revealing the state of your body's seven sacred energy centers, and how each affects your life.
Read More »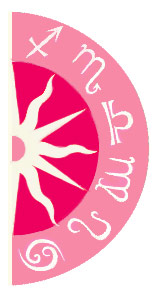 Discover what 2015 holds for you: