From May 18, 2015 thru May 24, 2015
The first couple of days of the week should breeze by quickly, and you ought to be able to make yourself understood clearly by any old hottie or confused friend. Big, crazy ideas will also come easily. You will find that relationships with roommates and neighbors are slightly more on the edge than is normal midweek, but if you take things head-on you will get over the worst of it. From Friday through Sunday, your energy levels will be peaking, so put that groove to good use and make some new connections.
Worried about money? Your Gold Tarot can put you on the path to greater wealth! You'll see the financial strengths and challenges, and be better able to make the best of your assets. You'll be raking in the cash in no time with help from your Gold Tarot - it's like consulting a personal financial advisor!
Read More »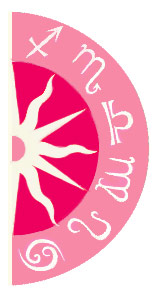 Discover what 2015 holds for you: