From May 4, 2015 thru May 10, 2015
The first half of the week is all about new business for you and the people closest to you. It might be as tiny as a new club to check out, or as huge as a move. You love the energy that comes with it. Try to slow down some after the changes start to kick in, because you're going to need to find a stable place where you can recenter yourself. The weekend will be more about talk than action, but you'll find at least one person who really resonates with you.
The Zodiac Love Tarot reveals the truth about your love life. Learn which obstacles are in your way and where your strengths lie. This reading clarifies important relationship issues, allowing you to search for answers through the symbolism of astrology and Tarot cards. The imagery of this unique system allows you to achieve your heart's desire.
Read More »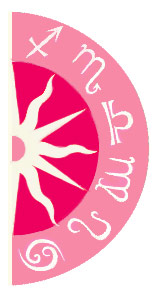 Discover what 2015 holds for you: