From July 6, 2015 thru July 12, 2015
Ready for a stereotypical Monday? This one's got it all: miscommunication, misunderstandings and missed chances. On top of that, you'll be overwhelmed by too many things to do, and a nagging voice in your head won't let you forget it. What's the good news? Things are about to get much, much better. Midweek will abound with opportunities for romance and socializing. You'll be full of energy and brimming with charm -- so don't be surprised to find yourself the center of attention. This weekend, tackle projects around the house and take time out for good books and good conversation. You could use some intellectual stimulation.
Dreams are not just random mental events that happen when we are asleep. They are incredibly symbolic, unconscious messages. They can give you advice, warnings, and reveal secret meanings behind your circumstances.
Read More »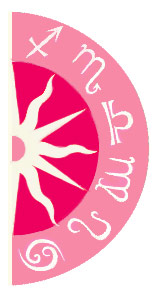 Discover what 2015 holds for you: