From November 23, 2015 thru November 29, 2015
Strike a balance! As the week begins, you might find yourself struggling to find the right compromise between being stingy (what your head tells you to do) and being generous (which is more your heart's idea). Find the middle ground and don't second-guess your instincts. The middle of the week promises opportunities for close communication and emotions bubbling to the surface -- so go on and ask that cutie out! You'll be pleased with how people respond to you. By Thursday or Friday, you might feel the clingy call of home, but try to avoid any cloying sentimentality -- it might just pinch your independent spirit. This weekend, let creativity and romance happen.
The Zodiac Love Tarot reveals the truth about your love life. Learn which obstacles are in your way and where your strengths lie. This reading clarifies important relationship issues, allowing you to search for answers through the symbolism of astrology and Tarot cards. The imagery of this unique system allows you to achieve your heart's desire.
Read More »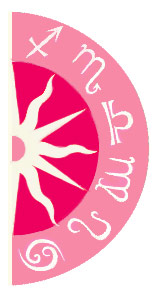 Discover what 2016 holds for you: