From July 27, 2015 thru August 2, 2015
It's a slow week for you -- slower than you'd like, maybe, but definitely restful. There's stuff going on early in the week that will distract you from the things you'd rather be doing, but the pace of activities will keep you from even enjoying the light stuff much. Things get better as the weekend approaches. You'll be a hit with someone new and cute, and might score a last-minute date if you still need one. You'll wake up Saturday or Sunday wondering why you're not exhausted, and then remember that you spent most of the week chilling. There are worse ways to live.
By understanding the secrets hidden within your past lives, you can get closure and start planning the life you've always dreamed of. Your Karma Oracle explains who you were, who has had the biggest impact on you, your karmic inheritance (special gifts), and what you need to do to rid yourself of negative energy and get the life you really want!
Read More »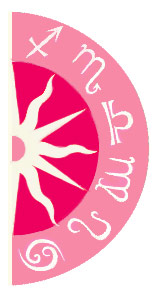 Discover what 2015 holds for you: