From April 27, 2015 thru May 3, 2015
Take charge of the scene early this week, especially if it's one of those 'I dunno, what do you want to do?' situations. Your social energy is even more potent than usual through most of the week, and you should be able to earn your Good Listener merit badge several times over through the course of your dates and parties. You'll meet or spot someone who looks just perfect over the weekend, and you should find it incredibly easy to talk with them. Sunday will inspire you to make a few small changes in your life, perhaps involving money.
Get a clear perspective on your perplexing situation! The Egyptian Tarot comes to us from the time pharaohs walk as gods among the living. The left eye of Horus, an indestructible sky god, is associated with the Moon (lunar cycles) while the right eye is associated with the Sun. Together, they'll help you see deeply into your present and future.
Read More »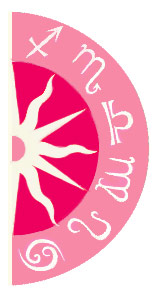 Discover what 2015 holds for you: