From August 31, 2015 thru September 6, 2015
Get ready to start your week with an exuberance usually reserved for cheerleaders, puppies and sugar-addled tots. You'll be bouncing off the walls through the middle of the week. While you might guess that people would find that kind of enthusiasm annoying, you couldn't be more wrong. You'll have the energy of a cheerleader, and the popularity, too. (Expect everyone to ask you to sign their yearbook -- or ask you out.) By the end of the week, you'll switch from cheerleader to chess club captain, as you find yourself brimming with brilliant ideas and complex new strategies. Put that intellect to good use.
This unique 12-card reading links the wisdom of the Tarot with the twelve symbolic houses of Astrology. Learn which forces of destiny are influencing each major area of your life, and how to bring more happiness and fulfillment into your world. If you want insight into different areas of your life over the next year, 12-House Tarot is for you!
Read More »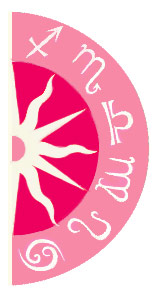 Discover what 2015 holds for you: