From May 4, 2015 thru May 10, 2015
You might get a little angry with someone early this week when they disappoint you, but try not to let it turn into a big deal. Some of your ideals are personal and shouldn't be projected on others. You may get into a tussle with your boss or landlord later in the week, so try to avoid any situations that might turn into confrontations. The weekend is sweet relief -- you get along well with pretty much everyone and hit it off in a big way with someone new, smart and cute.
Dreams are not just random mental events that happen when we are asleep. They are incredibly symbolic, unconscious messages. They can give you advice, warnings, and reveal secret meanings behind your circumstances.
Read More »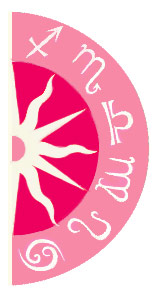 Discover what 2015 holds for you: