From August 24, 2015 thru August 30, 2015
What started as a joke could turn into a major annoyance on Monday and Tuesday. If a good friend suddenly becomes into a total nag, don't assume they're just trying to bug you. It could be that you really should take their advice. If what they're saying agrees with your little inner voice, do what it takes to set things right by Thursday or Friday. The weekend brings a fresh start, which just might include a totally fresh new person to share your life. Bat those eyelashes and bask in their appreciation. Stay up late talking until your voice gives out, but remember to set the alarm for work.
Get a clear perspective on your perplexing situation! The Egyptian Tarot comes to us from the time pharaohs walk as gods among the living. The left eye of Horus, an indestructible sky god, is associated with the Moon (lunar cycles) while the right eye is associated with the Sun. Together, they'll help you see deeply into your present and future.
Read More »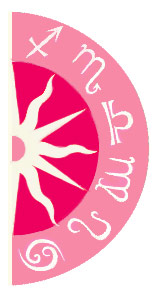 Discover what 2015 holds for you: