From August 31, 2015 thru September 6, 2015
Get ready to start your week with an exuberance usually reserved for cheerleaders, puppies and sugar-addled tots. You'll be bouncing off the walls through the middle of the week. While you might guess that people would find that kind of enthusiasm annoying, you couldn't be more wrong. You'll have the energy of a cheerleader, and the popularity, too. (Expect everyone to ask you to sign their yearbook -- or ask you out.) By the end of the week, you'll switch from cheerleader to chess club captain, as you find yourself brimming with brilliant ideas and complex new strategies. Put that intellect to good use.
Standing at a crossroads? Afraid to make a mistake? Can't decide? That's what your Yes/No Tarot reading was designed to help you with - quick, easy, and simple! This powerful reading is like a trusted friend, guidance counselor, and oracle all in one. You'll get a straight, honest answer to help you make the best decisions.
Read More »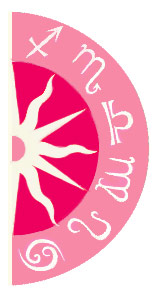 Discover what 2015 holds for you: