From May 25, 2015 thru May 31, 2015
Monday and Tuesday you're trying to be a good listener, but your conversations with people in the real world are complicated by all the conversations that seem to be happening within your own mind. Don't let that nagging voice in the back of your head dictate anything; that's just background fuzz. Wednesday through Friday are the real days to remember: not only are they super romantic and super high energy, but they are intellectually stimulating. By trying to articulate them, your aesthetic values come into sharp definition. You're fascinating to talk to. This weekend, however, is a snooze.
Worried about money? Your Gold Tarot can put you on the path to greater wealth! You'll see the financial strengths and challenges, and be better able to make the best of your assets. You'll be raking in the cash in no time with help from your Gold Tarot - it's like consulting a personal financial advisor!
Read More »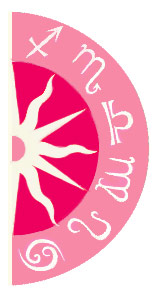 Discover what 2015 holds for you: