From June 29, 2015 thru July 5, 2015
Early this week you'll be in a little funk that just won't lift until it's good and ready. Expect to dwell on something from the past for just a little bit too long. By Wednesday, though, life will pick up in a big way and you'll find yourself having good fun with your people, having left the past where it belongs. The weekend might be a little bit of a let-down, but only if you have super-high hopes. Things will be fine unless you want the moon and stars.
Standing at a crossroads? Afraid to make a mistake? Can't decide? That's what your Yes/No Tarot reading was designed to help you with - quick, easy, and simple! This powerful reading is like a trusted friend, guidance counselor, and oracle all in one. You'll get a straight, honest answer to help you make the best decisions.
Read More »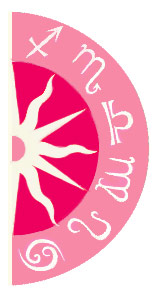 Discover what 2015 holds for you: