From April 27, 2015 thru May 3, 2015
Take charge of the scene early this week, especially if it's one of those 'I dunno, what do you want to do?' situations. Your social energy is even more potent than usual through most of the week, and you should be able to earn your Good Listener merit badge several times over through the course of your dates and parties. You'll meet or spot someone who looks just perfect over the weekend, and you should find it incredibly easy to talk with them. Sunday will inspire you to make a few small changes in your life, perhaps involving money.
By understanding the secrets hidden within your past lives, you can get closure and start planning the life you've always dreamed of. Your Karma Oracle explains who you were, who has had the biggest impact on you, your karmic inheritance (special gifts), and what you need to do to rid yourself of negative energy and get the life you really want!
Read More »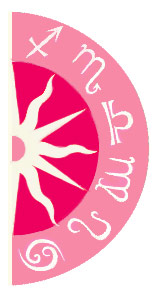 Discover what 2015 holds for you: