From July 6, 2015 thru July 12, 2015
Ready for a stereotypical Monday? This one's got it all: miscommunication, misunderstandings and missed chances. On top of that, you'll be overwhelmed by too many things to do, and a nagging voice in your head won't let you forget it. What's the good news? Things are about to get much, much better. Midweek will abound with opportunities for romance and socializing. You'll be full of energy and brimming with charm -- so don't be surprised to find yourself the center of attention. This weekend, tackle projects around the house and take time out for good books and good conversation. You could use some intellectual stimulation.
Your Love Tarot reading can give you the foresight to navigate the romantic ups and downs of your life. Get deep insight and sound advice for your romantic situation. Let the cards predict the future of your love relationship, show you how can adapt and grow together, and make the best out of it! This reading helps you to make wise choices in love.
Read More »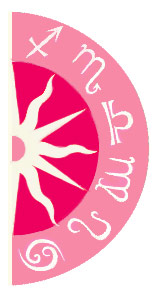 Discover what 2015 holds for you: