From August 31, 2015 thru September 6, 2015
Get ready to start your week with an exuberance usually reserved for cheerleaders, puppies and sugar-addled tots. You'll be bouncing off the walls through the middle of the week. While you might guess that people would find that kind of enthusiasm annoying, you couldn't be more wrong. You'll have the energy of a cheerleader, and the popularity, too. (Expect everyone to ask you to sign their yearbook -- or ask you out.) By the end of the week, you'll switch from cheerleader to chess club captain, as you find yourself brimming with brilliant ideas and complex new strategies. Put that intellect to good use.
Worried about money? Your Gold Tarot can put you on the path to greater wealth! You'll see the financial strengths and challenges, and be better able to make the best of your assets. You'll be raking in the cash in no time with help from your Gold Tarot - it's like consulting a personal financial advisor!
Read More »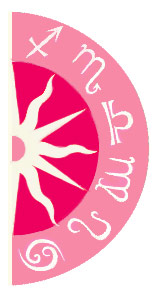 Discover what 2015 holds for you: