2019 Horoscope Predictions — Get Ready to Embrace Radical Change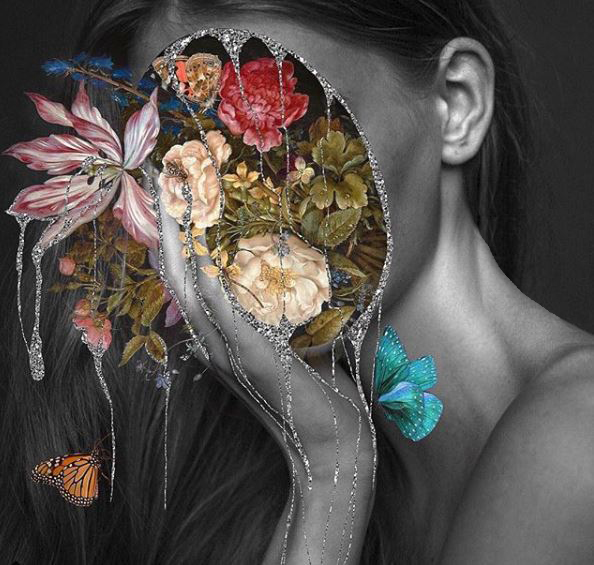 Have you been feeling stuck in a rut? Good news, 2019 is your year to start over. Forget business as usual—this year is all about shaking your life up so that you can do more of what resonates with you deeply and personally. That could mean forsaking an old life, career, reputation, or way of doing things—for something you feel brings your more emotional satisfaction. It could also mean breaking with tradition to create new habits and hobbies that you feel are more heartfelt.
Get your sign's 2019 Premium Horoscope now!
As to where doing things that excite and resonate with you may have been difficult the past few years, this year is meant to help catapult you on some new journey that you have been formulating for quite some time. This journey will be very different from anything you have done in your past and may take some time to fully step into and complete, but will be very close to your heart.
This year, task-master Saturn will finally be making its way through the middle degrees of Capricorn, its home sign, for the first time in 29 years. This will require you to dedicate a lot of your time and attention to building something that is important to you with discipline and integrity.
Saturn, however, joining both Pluto and the South Node in Capricorn will require you to build things differently. What you will be building will be based more on emotion, and take more of your feelings and the feelings of others into account. It is no longer about creating something that is important to you at the expense of others, but by incorporating, understanding and being compassionate towards them.
Cosmic rebel Uranus traveling through the sign of Taurus for the first time since 1935 will also ask (or push) you to utilize your full gifts and talents to achieve these deeply heartfelt dreams of yours, and own what makes you entirely unique. This kind of alignment favors those who are bold and confident in their abilities, yet also extremely pragmatic. Hiding in the shadows and keeping all your talents a secret as you wait to be discovered will simply not do. Don't be afraid to put yourself out there and show everyone what is special about you as an individual. Then, go all in on your strengths.
The North Node of the moon points the way to our future. With the North Node being in Cancer for the first time in 18 years, honoring your emotions and nurturing yourself throughout some major life changes will be key. Many of us may be moving, adjusting relationships with home and family, or re-discovering old interests and comforts that were once lost.
Wait, the best is yet to come. Expansive Jupiter moving into its home sign of Sagittarius, where it has not been for the past 12 years, will help give you more exuberance to accomplish some of the things you need. Because Jupiter works most freely in the sign of the Archer, doing the things that you enjoy and attracting more abundance should be way easier than in previous years even if your life is going through major shifts.
As it usually does, communication guru Mercury will retrograde three times this year. It will retrograde in Pisces in March, in Leo and Cancer in July, and in Scorpio in November. All retrogrades will occur close to the degrees many major astrological alignments happened in 2018. These retrogrades, especially the ones in water signs, are here to help you adjust emotionally to the new life you will be creating for yourself in 2019.
These Mercury retrograde transits are, indeed, extremely useful, as they will require you to think very differently about your past, about who you really are, and about what you ultimately want out of life. The main goal here is to stop and ask yourself what makes you feel truly happy and fulfilled. The next step is… start aligning your life in that direction!
Use this year as a chance to tear down old structures that aren't working and build up new ones that you feel are more authentic and meaningful to you. It may take some time and discipline to do so, and it could feel scary to forsake old habits and projects, but what will remain after these outdated structures have been torn down is something that is more enduring and supportive of something bigger—the real you.
Embrace this opportunity to reset your life and start over doing the things that resonate with you more deeply with the support and guidance from your 2019 Premium Horoscope.
Brittany is a professional astrologer and the creator of wondergirlastrology.com. 
Image: Nectar Collage Art by Sara Shakeel 
Most Popular on
Astrology.com