April's Astrology Forecast Is Here: Let the Transformation Begin!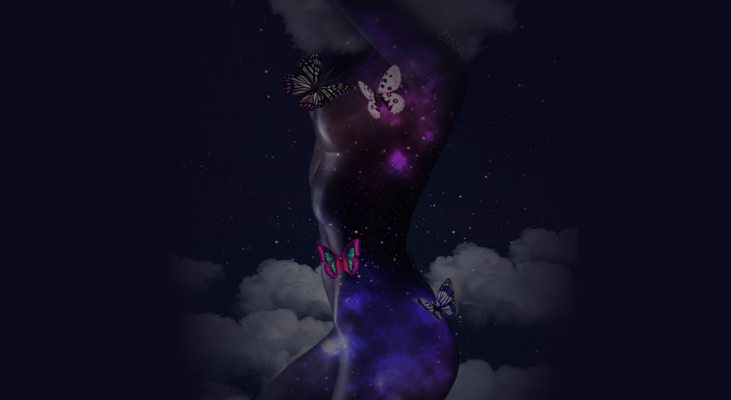 April's theme has a transformational tone because the month begins and ends with a high dose of Plutonian energy, which is only highlighted by this month's potent lunation in no-nonsense Scorpio and Pluto's retrograde turn.
The month begins with a sextile between Mercury in Pisces and Pluto in Capricorn on April 2, opening the lines of our awareness so that deep psychic material can be exposed. This aspect happens when Mercury is in the last degrees of Pisces, which points to the end of a deeply emotional conversation we may have been having for the past week or so.
The very next day, our winged messenger enters fire sign Aries, where it remains for a little over two weeks. This is a quick but intense time for communication in general because the cardinal influence coming from Aries can make us impulsive and honest to a fault when trying to get our point across. So, from April 3 to April 19, it would be best to pause and think before you send that e-mail or text.
Life gets sweeter leading up to the sextile between Venus in Aries and Mars in Gemini that perfects on April 6. This is a sexy transit for sure, but for those who currently aren't that obsessed with romance, the entire day brings amazing transits for networking and connecting with peeps who can help you along the way. Both Venus and Mercury are preparing to form sextiles on April 10 (Mercury with Saturn and Venus with Jupiter), so If you're working on a contract or creative project, use this week to make strides. Do keep your wits about you, however, since Mars is locked in a square with Neptune, adding a dash of confusion to the mix in the form of lies and deceit.
On April 11, the moon meets the sun to bring us this month's new moon in Aries, featuring an Aries stellium. During this lunation, the moon, sun, Mercury, Venus, Chiron, and asteroid Ceres are in this energetic and passionate sign while sending lovely beams to Mars in Gemini and Saturn in Aquarius. It's a time to put your ambitions and desires first, a theme that was kicked off by the full moon in Libra at the end of March. And even if you encounter some resistance from others brought on by the manipulative Venus-Pluto square, the heavy cardinal and mental energy in the air can help you detach as you focus on creating your master plan of attack!
Trust us when we say you should channel your inner Aries and put yourself and your plans first, because the second week of April brings aspects that encourage you to stand up for yourself. On April 13, the Aries sun forms an opportune sextile with Mars in Gemini, which gives us the energy and drive to express ourselves and promote our work. This solar "me first" energy is magnified by the sun-Jupiter sextile that takes place two days later. The sun squares Pluto in Capricorn on April 16, so, again, you can expect to run into power struggles as you assert yourself. Luckily, Mars helps counteract this intense energy by forming a gorgeous trine to Jupiter that evening and into April 17. On Saturday, intellectual Mercury comes to the rescue by forming sextiles with Mars and Jupiter, which can help us see our situation from a detached perspective.
There is a lot of Aries energy in the air, and we're feeling fired up, but it could also prove to be exhausting! On April 14, love goddess Venus makes her biggest power move of the month when she enters Taurus, the sign she rules, where she remains until May 8. From this day forward, the overall energy should get a little more mellow. We are all encouraged to slow our roll and enjoy the beauty in life. For those who are looking to bring more pleasure into your life, or those who practice planetary magic, this is your go-to transit when it comes to activating the powers of attraction.
On April 18, the sun meets Mercury to form what is known as Cazimi—also known as Mercury's rebirth process—meaning that regardless of your sun sign, you will be adopting an energetic and active tone in your communications.
On April 19, both the sun and Mercury leave fiery Aries territory to enter fixed earth sign Taurus, and once again the pace of life slows. For the next few weeks, we will be extra determined, practical, and productive as we adopt a slow but steady rhythm to reach our goals.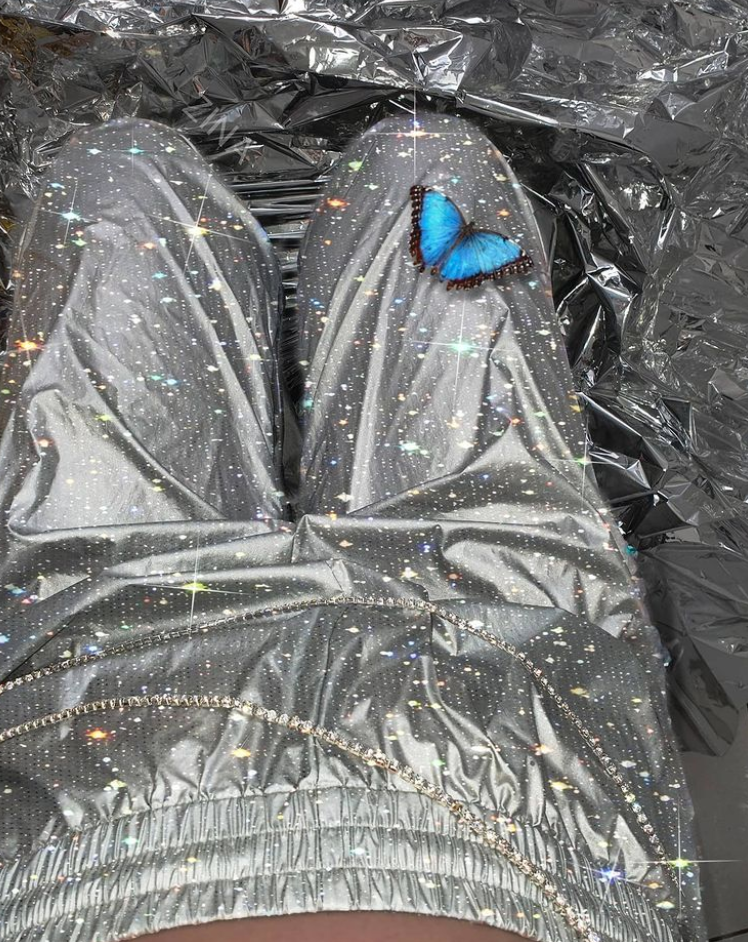 Life gets interesting once Venus catches up to Uranus at ten degrees of Taurus, bringing surprises in finances and relationships. This is also a highly creative combination to use if you've been feeling uninspired or stuck in a creative project. You can download a lot of inspiration and innovative information now, so it would be wise to keep your mind open to new and exciting information during this time. This is especially true on April 24, when Mercury meets Uranus to boost intuition. Patience will be needed, however, because this combination can be as nerve-wracking as it is inspirational.
Since we're talking about nerves, Mars enters Cancer on April 23, where it stays until mid-June. Mars is in its fall in this slow-motion water sign, meaning that it can't work at its best. For this reason, we can all expect to feel tired as the planet that rules our drive becomes hypersensitive, protective, and moody.
Read me: Asteroid Pallas in Pisces: Intuitive Muse or Master Manipulator?
This is especially true on April 25, when communicative Mercury is locked in a square with stern Saturn, making it difficult to get our point across when working with authority figures. Luckily, on that same day, Mercury conjoins Venus and squares Jupiter, which might very well help to mitigate the intensity coming from Saturn.
We hit a climax at the end of the month with this month's full moon, which perfects as a supermoon in the sign of Scorpio on April 26. Opposing the sun, Mercury, Venus, and Uranus in Taurus, the energy of this moon is strong, not only because it's a supermoon but also because it comes with big wildcard energy that is impossible to ignore. The fact that Pluto, the ruler of this lunation, is stationing retrograde at the same time only intensifies the piercing Scorpionic energy, focusing all our attention on one area of life. There is no doubt that April's full moon comes with a call to purge outdated possessions, habits, and relationships. Let the spring cleaning begin!
Art by @Zina
Most Popular on
Astrology.com