The Last Full Moon of 2020 Invites Us to Explore Past Wounds to Heal Them Once and for All
The last lunation of 2020 is a Cancer full moon on December 29 (7:28 PM Pacific Time, 8°53').
This full moon in her home sign of Cancer calls us home as well: not only to familiar faces and places, but also to ourselves.  It's time to remember and reconnect with all that comforts our hearts and nourishes our souls.
Cancer is the sign of caring and concern. And its number-one concern is taking care of basic needs, both physical and emotional. If our own needs have been going unmet, this full moon reveals what we can do about it.
After all, with the sun and Mercury in Capricorn, it's up to us to take responsibility for our own well-being. But this doesn't mean we have to struggle alone—or leave each other out in the cold. Instead, we can be pragmatic and proactive about building solid support systems.
If Cancer is the traditional "mom" of the zodiac, Capricorn is the "dad." And while old-school gender and parenting roles may no longer apply, we still draw on these archetypal energies to care for ourselves and others. Cancer comforts, nurtures, and feeds our sense of belonging. Meanwhile, Capricorn provides the structure and boundaries that create a true safe space.
Of course, it's through our own parents or other childhood caregivers that we first learn how to "parent" ourselves. And as the Cancer full moon and Capricorn sun square off with Chiron in Aries, it can bring back some painful memories around the ways we were raised. But now that we're the adults, we are free to do things differently. Whether we needed a little more sensitivity, or a stronger dose of tough love, we can choose to give that to ourselves today. It's all about striking the right balance.
As this full moon harmonizes with Uranus and Black Moon Lilith in Taurus, our bodies will tell us exactly what we need—and we're encouraged to honor their radical wisdom. Instead of settling for conditions that feel unsafe, uncomfortable, or unwelcoming to us, we can reaffirm our right to feel at home in our own bodies and lives.
Still, with a Grand Cross in mutable signs forming the backdrop of this full moon, we may be torn between what feels good and what is actually in our highest good. Venus conjunct the South Node in Sagittarius makes it easy to overindulge in appetites that we're in the process of outgrowing. But the North Node in the opposite sign of Gemini points us toward more interesting and intelligent alternatives. Neptune in Pisces urges us to transcend earthly concerns, while Vesta in Virgo asks us to see the sacred in the mundane.
What we'll need to stay centered at this full moon is a little bit of common sense, and a lot of compassion for ourselves and others. Fortunately, Mercury's sextile with Neptune (exact on January 1) gives us all of this and more.
Read on for your sun and rising signs to learn more about what this full moon means for you.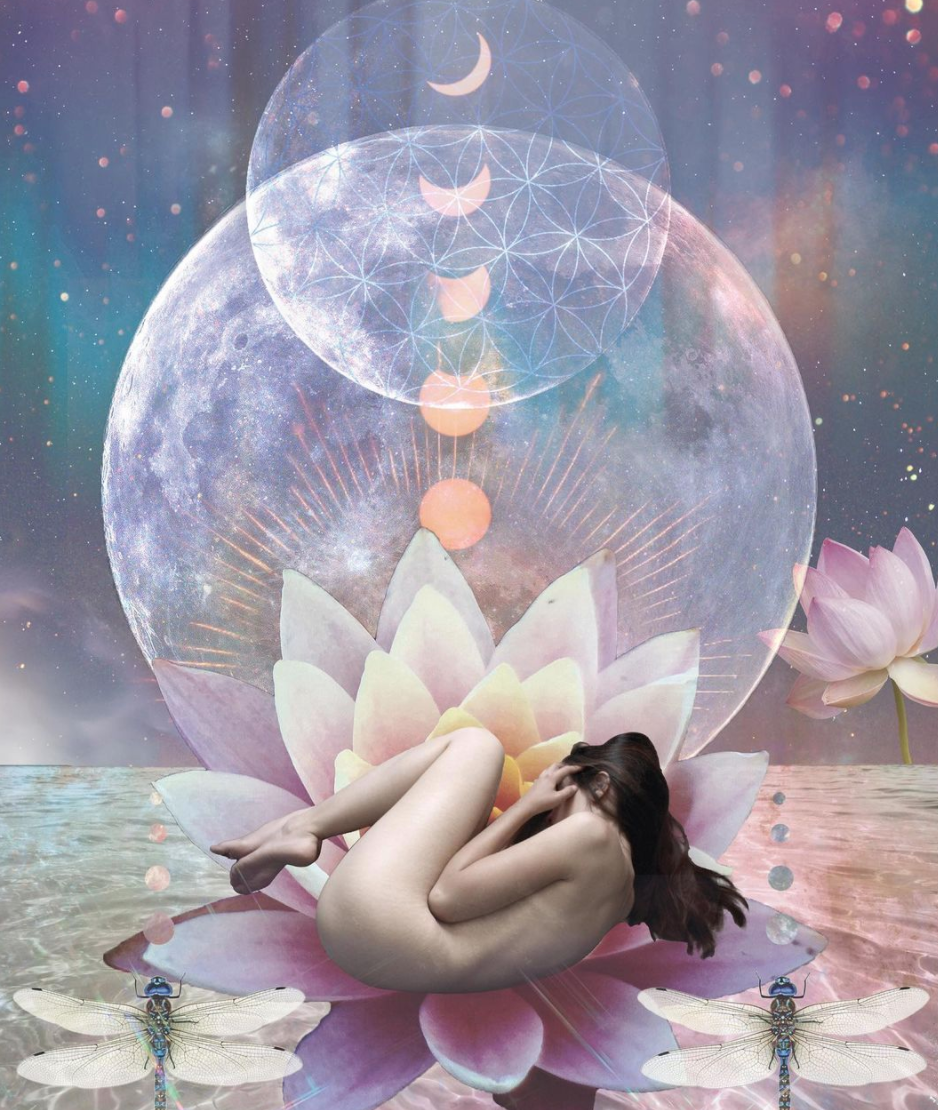 Horoscopes for the Full Moon in Cancer
Cancer
Don't mistake kindness for weakness, Cancer: It takes strength to show your sensitive side. While it's easy sometimes to take your caring nature for granted, this full moon in your sign brings a new—and long-overdue—appreciation. Just remember that you don't have to nurture everyone, all the time.
Leo
When your inner light shines so brightly, Leo, you can't keep it to yourself. But a bit of "me time" is necessary every now and then, to keep yourself from burning out. This Cancer full moon reveals that it's time to go within: rest, reflect, and recharge.
Virgo
Better safe than sorry, Virgo! While you never know for sure what the future will hold, you always do your best to be prepared. And with the Cancer full moon in your house of plans and goals, all that careful planning and preparation is about to pay off.
Libra
Your career is a labor of love, Libra. You nurture your professional goals and growth with the tenderness and care of a parent raising their child. But at this full moon, some of these "children" are all grown up. Celebrate your accomplishments, and then send them off into the world.
Scorpio
At home in the world: Scorpio, that's how we all want to feel. But it has just as much to do with our inner attitudes as the outer circumstances we're in. This full moon reveals which beliefs support and sustain you… and which undermine your ability to trust in life.
Sagittarius
No one is an island, Sag: Even independent spirits like you benefit from a solid support system. This full moon in your house of shared resources is a time to remember and be grateful for all the moral and material support that you've received this year.
Capricorn
Some people just feel like home to you, Capricorn. Still, it's important not to get too comfortable. This full moon in your opposite sign casts relationships in a sentimental light. But it also reveals where they're stuck in the past—and may have fulfilled their purpose in your life.
Aquarius
Productivity has its place, Aquarius. But when it's a choice between work and wellbeing, your health should always come first. And this full moon makes that choice even clearer. Conserve your energy for the most essential tasks, so you have some time to rest and recharge.
Pisces
You could never choose a favorite child. And Pisces, you might feel the same about your imaginative creations. Still, at this full moon, some "brain children" need more nurturing than others. If an idea isn't working, it's time to let it go—and focus on projects with real potential.
Aries
Who says you can't go home again, Aries? While you're usually not the sentimental type, this full moon finds you feeling more nostalgic. From reliving childhood memories to researching your roots, there's a longing to return to simpler times. Just remember, you've got work to do here and now.
Taurus
2020 has shown us all how much we still have to learn—and in some cases, unlearn. Many of your lessons, Taurus, have been about emotional intelligence. And with this full moon lighting up your house of thinking and communication, it's time to put your learning to the test.
Gemini
Money and possessions provide some security. But Gemini, it takes more than stuff to satisfy your soul. This full moon in your house of resources and values urges you to let go of what you no longer need—and renews your appreciation for what really matters.
Art by Kristen McKinzie
Most Popular on
Astrology.com