Jupiter Retrograde in Taurus 2023: Astrology, Meaning, & Horoscopes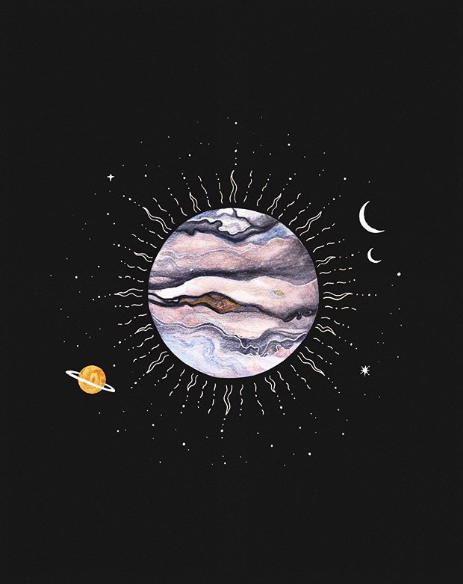 Jupiter goes retrograde in Taurus on September 4, 2023—and goes direct on December 30, 2023.
Jupiter Retrograde in Taurus 2023: Pre & Post-Shadow Dates & Degrees
Jupiter retrograde begins the pre-shadow phase in Taurus (5° 35') on June 11, 2023, at 2:24 a.m. PST.
Jupiter retrograde in Taurus (15° 35′) fully begins on September 4 at 7:10 a.m. PST. 
On December 30, 2023, Jupiter stations direct in Taurus (5° 35') at 6:40 p.m. PST.
Jupiter exits post-retrograde phase in Taurus (15° 35′) on March 23, 2024, at 5:27 a.m. PST.   
Learn everything about planets in retrograde.
Jupiter Retrograde in Taurus Meaning
As the ruler of protection, abundance, and luck, Jupiter is arguably one of the most sought-after planets. Having the role of cosmic expander, Jupiter magnifies everything that it touches—whether positive or negative.
When Jupiter is direct in Taurus, it creates growth and abundance in the material realm, as Venus-ruled Taurus oversees money and material possessions. However, because Taurus brings the slowest energy of the entire zodiac, Jupiter's propensity to expand turns cautious, which can be seen as a good thing. Taurus Jupiter adopts the "slow and steady wins the race" approach, making this a winning combination.  
When Jupiter goes retrograde in Taurus, it helps us adopt a more practical approach toward our goals. Its fixed nature can zero in on course-correcting what seems to be wrong, making sure we attain them. This is the beautiful side of Taurus' stubborn nature—when the Bull sets its mind on attaining something, it will make it happen. 
Jupiter retrograde in Taurus is also an incredibly useful combination to really gauge the value of things. Unlike folks think, Taurus is not about shine, it is about building things of great value, as it relates to The Empress in the Tarot deck. If during the time Jupiter was direct in Taurus, from May 16 to September 4, you chose shine over value, be prepared for Jupiter in Taurus to take the rose-colored glasses off.
Jupiter Retrograde in Taurus Key Dates
As it stations retrograde, a super-charged Jupiter will be forming a trine with the Virgo sun (exact on September 8), bringing high spirits, self-confidence, and good news in the material realm.
On September 16, retrograde Jupiter will be receiving a square from Venus in Leo, exposing ways in which we could have overdone things during the time Jupiter was direct. If you took too many risks or overindulged in any way, adopt a more pragmatic approach.
On October 28, Jupiter will be receiving a square from Mars in Scorpio during the full moon lunar eclipse in Taurus. Big and painful endings will be the result now, in the case that we overly asserted ourselves during the time Jupiter was direct.
On November 3, Jupiter will be opposed by the Scorpio sun, unleashing our desire to indulge in extravagant behavior. Keep an eye on your wallet, as well as alcohol and food intake.
On December 7, Jupiter receives a trine from Mercury in Capricorn as Mercury prepares to go retrograde. A big aha moment could be in store and open the way to figuring out a puzzle.
As it stations direct, Jupiter will be forming a sextile with Saturn in Pisces, heralding major financial growth and all kinds of achievements in the months to come.
If you're confused about an important person or situation, a live psychic reading can bring the clarity you need!
Jupiter Retrograde in Taurus Effects
-Most intense for: A good chunk of this retrograde will occur during the fall eclipse season, which will bring growth adjustments for Taurus and Scorpio.
-Most challenging for: Leo and Aquarius will find this retrograde more challenging, as they will see delays in their goals. However, the tension will help them make positive adjustments to their plans.
-Most beneficial for: For Taurus, Virgo, and Capricorn, Jupiter will illuminate all the avenues they can take for growth and abundance. They will receive help as doors open right in front of their eyes.
Your 2023 Horoscope has vital information about how to harness Jupiter's powers!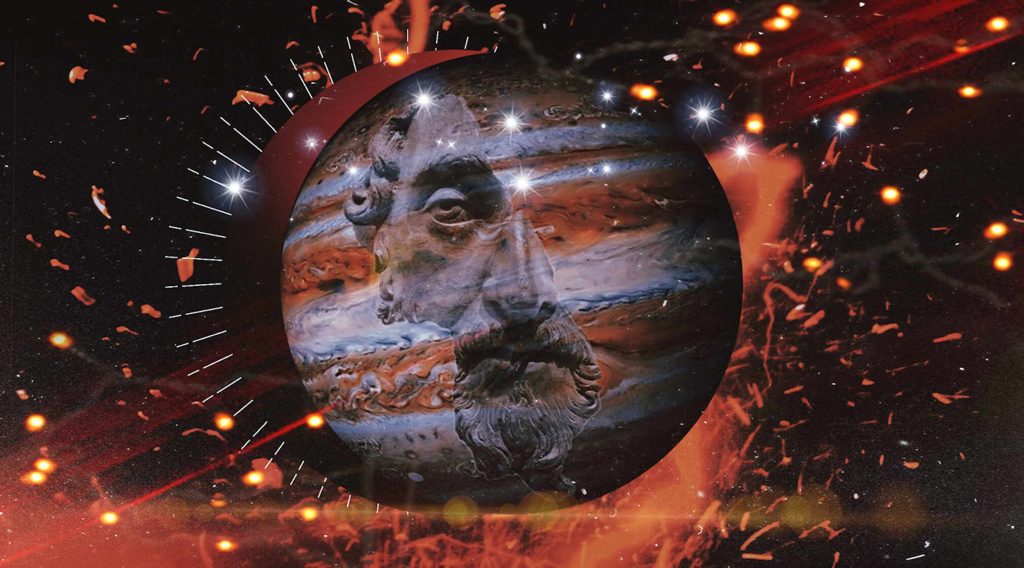 Horoscopes for Jupiter Retrograde in Taurus
Aries
You most likely have seen your financial flow increase since mid-May, but have probably been spending more as well. This retrograde will assist you in reformulating a new budget that aligns with your new income as well as your new desired spending. It's also most likely that your personal value has increased, so if you own your own business, consider raising your rates if that seems to be a smart move, as Jupiter goes direct at year's end.
Taurus
Since May 16, when Jupiter entered your sign, you have been expanding and growing in many ways and directions. Growing takes time and effort, so during this retrograde, you can recuperate your energy. Figuring out which projects to focus on and which ones to ditch is also a good move during these four months. If you have gained some weight, which is very likely, it's time to focus on losing it.
Gemini
Do the work, Gemini! This retrograde will prompt you to get rid of the baggage you have been holding on to for too long. Find a spiritual practice that works for you to set yourself up to remove any negative self-talk that might be lurking in the background of your mind. By doing this, you'll be setting yourself up for success in 2024, which is when Jupiter will visit your sign.
Cancer
For some time now, you've been coming out of your shell to collaborate with exciting peeps, a trend that has been deepening since mid-May. But if you've noticed that your energy is being spread in too many directions, Jupiter retrograde can help you retrieve your energy back to see which friendships and projects are really worth your time and effort. Because, once Jupiter goes direct, things will get more exciting!
Leo
You've been killing it in the realm of career, Leo, and are most likely exhausted! The good news is that this retrograde will allow you to catch your breath, as productivity will be slower. This will allow you to cherry-pick the projects that you should really be focusing on, instead of trying to do them all at once! Working with a coach or mentor during these four months could prove to be a very good move, too.
Virgo
Since the spring, you have been approaching life with so much gusto, Virgo! You have been trying new things, going to exciting places, and meeting interesting people. However, if you have been spreading yourself too thin, you might be in need of a break. This retrograde will allow you to process all the amazing experiences you've been having, as they most like have been updating your overall philosophy of life to the changing times.
Libra
Since the spring, you have been transforming like never before, Libra! It's almost been like getting a master's degree in life—however, as Jupiter goes retrograde, you're being called to ask yourself if this personal growth is sustainable. This is especially true when it comes to financial wealth. Spirituality is also very highlighted for you now, and will help you process everything that has taken place in your life for the last five months.
Scorpio
Re-evaluate, Scorpio! Jupiter in Taurus has brought you newer and more lucrative partnerships, and as it goes retrograde, there might be a need to re-evaluate them. Don't be afraid to re-draw the boundaries or change the initial commitments you made—in fact, doing so will allow you to grow closer together once Jupiter goes direct. If you recently got married or engaged, spiritual practices can unite you at a soul level.
Sagittarius
It looks like you've been extremely busy at work, Sagittarius, with exciting projects and a million things to do. It's been great to be productive, but there's a chance that it's also been a lot of work. Jupiter retrograde means the deadlines aren't as tough or demanding, which gives you the opportunity to catch a break. As you adopt a slower pace of life, try adopting better habits, as doing so will boost your sense of well-being.
Capricorn
Your Jupiter in Taurus story has been sweet, Capricorn! Jupiter has been inspiring you in many ways, maybe by bringing a new hobby or ways to express your creativity. As Jupiter goes retrograde, you might doubt your creation process—that's okay, as long as you don't quit. Alternatively, a lover from the past could suddenly reappear, which in that case, it might be good to wait for Jupiter to go direct to truly rekindle.
Aquarius
For you, Aquarius, home is where the heart is. Since the spring, you've been experiencing either physical or material growth in this area of your life. Perhaps you bought or moved into a new place, or have a new family member. This retrograde will allow you to slow down this growth so you can make sure your foundations are stable for years to come. Taking time to settle is the vibe now, to prepare you for the second wind!
Pisces
Since the spring, you have been in learning mode, most likely studying and learning about a subject that fascinates you. Feeding your mind has also been a theme, so as Jupiter goes retrograde, you will be called to revise everything you have learned in order to fully absorb it. If you have been working on a communication-related project like a book or a pitch, this is the perfect time to re-read it and see if the angle still resonates with what you're trying to convey.
Store
Recommended Reports For You
Most Popular on
Astrology.com