Summer Isn't Cancelled: The 5 Most Magical Days for Leo Season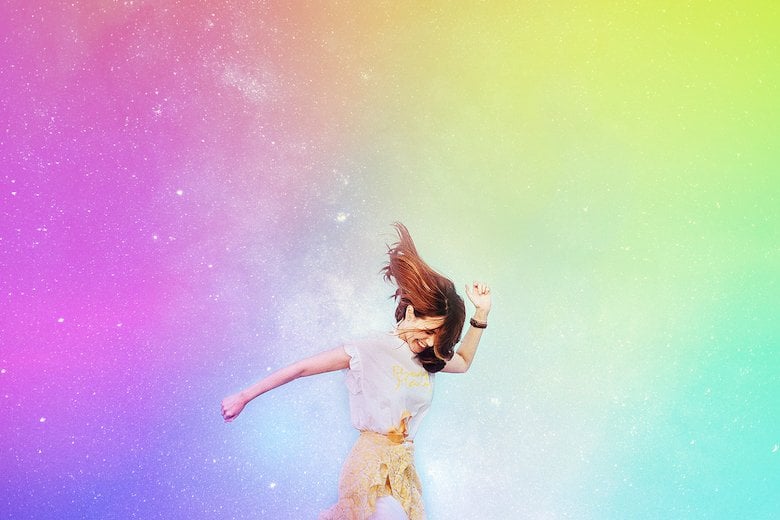 Even though 2020's been tough (to say the least), summer is not canceled—Leo season, kicking off on July 23, promises to deliver a bevy of summer-loving transits. What's our first clue? The sun loves to be in Leo—the sun is Leo's planetary ruler, after all. It shines brightest with this placement, and feels most comfortable to express sun-related themes: identity, purpose, positivity, and life path. There is no better time to lean into what sets you apart—your individualistic trademark during this lifetime. The sun gains strength with this position—so it's time to shine your brightest!
Read me: August Forecast: Change Is Coming, Here's How to Deal With It
The skies also have another powerhouse cruising through a familiar rulership position: Mars in Aries. This transit is prolonged, as Mars will retrograde on September 9, but it's time to tap into our inner warrior energy while the planet continues on with forward momentum. Mars represents our drive and desires, and Aries is a fearless leader. As the sun and Mars move through ambitious and passionate fire signs, their energies will overlap. This planetary meetup sets the stage for us to actively chase our ambitions with vigor and creativity.
Leo season is a breath of fresh air from the months-long, personal-planet retrogrades we've been experiencing since early May. With Mercury and Venus retrograde behind us, this is our celestial window to implement lessons we've learned from our personal retrograde stories. It's also an opportunity to recharge and act. (If you've been waiting for that haircut—Leo season is your astrological greenlight to embrace a fierce and fiery new look.) Some of our greatest insight comes during quiet moments, and as the skies shift to reflect less worry and a more easygoing vibe, it's a chance to muse. What have you been holding back on saying or doing? Leos are known for their bold confidence, and this isn't a thirty-day window to sell yourself short. Spoiler alert: You're the star!
As we welcome a much-needed celestial respite, let's dive into what days to set reminders for in your calendar.
July 27: Jupiter in Capricorn sextile Neptune in Pisces: The planet of expansion and abundance, Jupiter, syncs up with mystical Neptune. Heightened intuition and creativity permeate the day, making this is one of the most auspicious dates of the year to practice the magic of your choice. The final time these two planets will meet like this is October 14. This magical meetup won't happen again until 2024. Luck abounds and you don't want to miss out on manifesting today.
July 31: Sun in Leo trine Chiron in Aries: Healing is on the agenda today. As the sun, one of the most personal planets in astrology, angles toward Chiron, the wounded healer, deep, ancestral pain is acknowledged. Healing requires acknowledgement of pain, and allowing ourselves to process. This celestial meetup might stir up deep feelings that initially illicit fear, but ultimately, it will aid in our evolution. We're ready to release and up-level.
Aug 5: North Node conjunct Venus: Destiny, fate, drama, and more! Anytime a personal planet, like Venus, engages in a conversation with the north node of destiny, we collectively experience an energy shift. With Venus involved, we could see women's issues gaining attention, or on a more personal level, experience some type of creativity or art that leaves an impression on our soul.
August 16: Sun in Leo trine Mars in Aries: It's one thing to dream, but taking action is necessary to manifest any aspiration into reality. Action-oriented Mars delivers a dose of momentum to the sun's confidence. If we channel this energy correctly, we have an opportunity to bring a passion project into the physical realm. Fire signs are known for their creativity, so lean into ideas that do more than simply check the box.
August 18: New Moon in Leo: A divine day for intention-setting, this lively and vivacious new moon offers a punch of positivity. New moons are our one chance a month to reinstate our New Year's resolutions. What are you ready to commit to, and what no longer serves you? This new moon in particular is conjunct Mercury, and receives a soft trine from ambitious Mars. So get ready to speak your reality into existence!
Most Popular on
Astrology.com