Mercury Retrograde in Capricorn 2022: Astrology, Meaning, & Horoscopes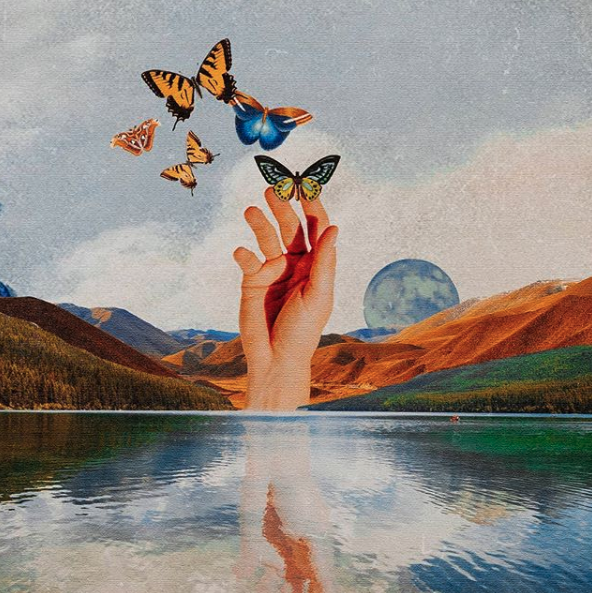 The fourth Mercury retrograde of 2022 beings on December 29, 2022, and ends on January 18, 2023.
Mercury Retrograde in Capricorn 2022: Pre & Post-Shadow Dates & Degrees
Mercury retrograde begins the pre-shadow phase in Capricorn  (at 8°Capricorn 08') on December 12, 2022, at 3:26 am PST.
Mercury retrograde in Capricorn fully begins on (24° Capricorn 21′) on December 29 at 1:32 am PST. 
On January 18, 2023, Mercury stations and turns direct (at 8°Capricorn 08') at 5:08 am PST.
The post-retrograde phase ends on February 6, 2023 (at 24° Capricorn 21′) at 9:21 pm PST. 
Learn everything about planets in retrograde.
Mercury Retrograde in Capricorn Meaning
When Mercury is retrograde in Capricorn, it can affect our ambitions, work, life, and desires. Being that Capricorn is a zodiac sign that is known for its work-hard/play-hard nature, it may be a time in which we are unable to find that balance in our lives. 
Clashes with bosses, superiors, or authority can occur at this time, as we are fighting against structure and the status quo. It's a time of redefining what we want to attain and achieve in our lives. Things that we once held dear will lose their importance as we are trying to embrace a more spiritual core instead of materialism.
Not every retrograde is doom and gloom. There are always good aspects to retrogrades as well. For instance, this planetary moonwalk can bring a promotion or raise back to us that we've forgotten about. We could have a reconciliation with friends that we've lost touch with over the years. We could also make necessary changes to our lives that allow us to spend more time at home with our family than burning the midnight oil at work. The only thing to watch out for is that we must not be too hard on ourselves. If anything, it's time to lighten up.
Mercury Retrograde in Capricorn Key Dates
The first aspect Mercury retrograde makes is a conjunction with Venus on December 29. This transit will allow us to reunite with old friends and past lovers. Being that we are mid-holiday season, it'll be easy to reconnect with old flames or those we've lost touch with.
Mercury retrograde will sextile Neptune on January 1, creating illusions and confusion. Be sure that you double-check everything that comes your way, especially documents. If you are making resolutions, be aware that they may change along the way, which is why it's important to be realistic with your goals.
The sun and Mercury retrograde connect on January 7. This cazimi aspect is the best time of the retrograde, as the sun gives power to the planet of communication. If you are wanting to make plans for the future, then you can use this day to do so. Conversations that need to happen should occur today as well.
Mercury retrograde aligns with the Lunar Nodes of Destiny on January 13, connecting us with people from the past who are still important to our current lives. They will play a role in our future, which is why it's important for us to keep them in mind, and not push them to the sidelines.
If you're confused about an important person or situation, a live psychic reading can bring the clarity you need!
Mercury Retrograde in Capricorn Effects
-Most intense for: This transit will affect the cardinal signs the most. That means Aries, Cancer, Libra, and Capricorn will have immense challenges in work, family, and romantic matters. Breakups and shake-ups are certain to happen during this transit.
-Most challenging for: The fixed signs (Taurus, Leo, Scorpio, and Aquarius) are going to have some erratic and unexpected challenges with their personal beliefs during the retrograde. They are being asked to change and evolve—which is hard for them to do.
-Most beneficial for: This transit will be beneficial for mutable sun signs (Gemini, Virgo, Sagittarius, and Pisces). It will give them time to reflect and heal the past—but only if everyone involved is open to it.
Your 2023 Horoscope has vital information about how to harness Mercury's powers!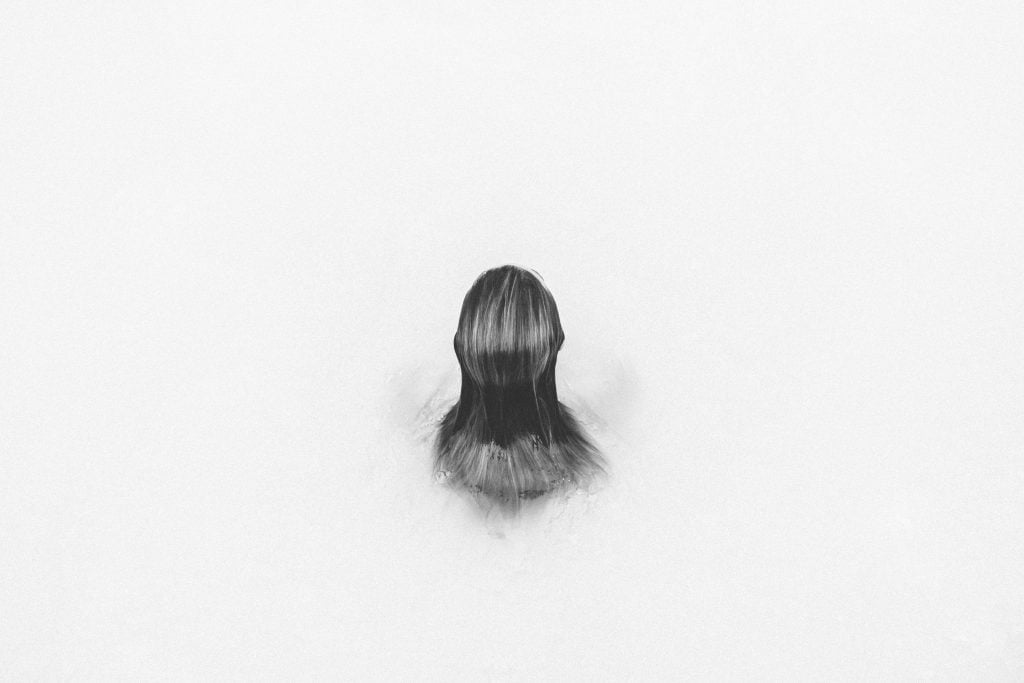 Horoscopes for Mercury Retrograde in Capricorn
Aries
Although you have fought to get your place in the boardroom, you will want to take a step back from work at this moment in time. You don't always have to be number one at everything you do to ensure that you win in life. You're born to lead and be amazing at whatever you do. This means that having the first-place trophy isn't important. Just knowing that you are a great person at the core is all you need to achieve your goals and win in life.
Taurus
You're finding that having a hands-off approach to matters is key, as it will allow you to see matters clearly and understand relationships from a real perspective. The more space you have from all the drama going on around you, the easier it is to understand how you want to proceed and what you find important in life (odds are that this isn't it). The less you involve yourself in the situation and dynamics of issues that cause you anxiety, the more stress-free and relaxing your life will be.
Gemini
Keeping up appearances with others isn't your style, as you always lead with your intellect and reason. During the retrograde, you'll be urged to decipher what you wish to pursue on a deep level and what aspects of your personal values you need to let go of—without any judgment from yourself or others. Just because something didn't work out the way you hoped doesn't mean that you must play pretend with your friends and family. Aim to be truthful and honest with those you care about.
Cancer
When one part of your life is going well, the other parts are in need of care and help. Your career is on fire, but your friends need a hand-up. Don't turn your back on family members or those who are struggling and walk away because you are too busy to help them. Be a good pal and use your connections to help them find their footing and professional advancement. You will be able to show off your generosity by giving them a hand up instead of a hand down.
Leo
Your daily vibe will be thrown off course, creating havoc with your calendar and schedule. Start a routine that you can keep up with. Once you commit to the practice of doing the same thing every day (like Pilates, meditation, or hikes) you will be glad that you added the outdoorsy activity into your life—even if it's cold outside. Try to keep at it for a while to ensure amazing results. Even if you don't continue after Mercury turns direct, at least you tried to give your all to a healthy endeavor—even if it was for a moment in time.
Virgo
A new opportunity is heading your way. This will conflict with other gigs that you have going on at the moment. Finding balance between the two will prove to be challenging. The truth is that something has to give in order for you to evolve. Choose the path where you can grow and flourish the most. If you plan this correctly, then the opportunity can last long past the retrograde. The important thing is that you love what you're investing your time in. If you don't, then it's not worth your energy.
Libra
It's rare to find moments in life that make you happy. This retrograde urges you to reach out to your brood and share a moment of reflection. If you are longing to connect with family members, this is a wonderful time to do so. Have a laugh with them and get nostalgic about memories from childhood that spark immense joy in your heart. It will also help you find humor in the past, which is ever-present now.
Scorpio
Speaking from the heart will create lasting relationships, but only if you are clear and concise about what you're wanting to say. Making declarations is great if you have something to back it up with—which you may not now. Now is the time to share yourself with others rather than holding back. Don't let the retrograde get your tongue twisted. If there's something that's been on your mind for a while, this is the perfect time to let it out. No one will judge you for your sentiments.
Sagittarius
What are your monetary goals? Write them down and try to meditate on them. By owning your goals, you will be able to manifest anything you want and transform your career in the long run. This is the beginning of the vision. Therefore, it's important to get your intentions right. The retrograde is a great time to start planning ahead financially, as it'll give you insight into the many ways that you have to financially support and prepare yourself for the future.
Capricorn
It's time to do what you love—not what is expected of you. Putting yourself first and not worrying about your career is a new sentiment that you are trying to embrace. Taking a step back from your professional aspirations and focusing solely on what brings you happiness as a person is key. If you don't, then you'll always be wondering how you could fulfill these elements of your life. Take a risk on yourself now.
Aquarius
Rather than wasting time and energy stressing over matters, you should only invest your time and energy in whatever makes you happy and fulfilled emotionally. Doing anything that speaks to your inner spirit and helps your subconscious blossom is important to do now. You will find that these activities help you heal the past and make way for a brighter future.
Pisces
Your friends are heightening your value—or are they? Pay attention to who really has your back and will catch you when you fall versus who is gassing you up for their own personal benefit. Just don't let their affections get to your head. Their energy may change on a moment's whim because it's not authentic. This will allow you to see who your real friends are—no matter what they're saying to your face. The retrograde will reveal all in time.
Store
Recommended Reports For You
Most Popular on
Astrology.com