Fine-Tune Your Life With September's Astrological Forecast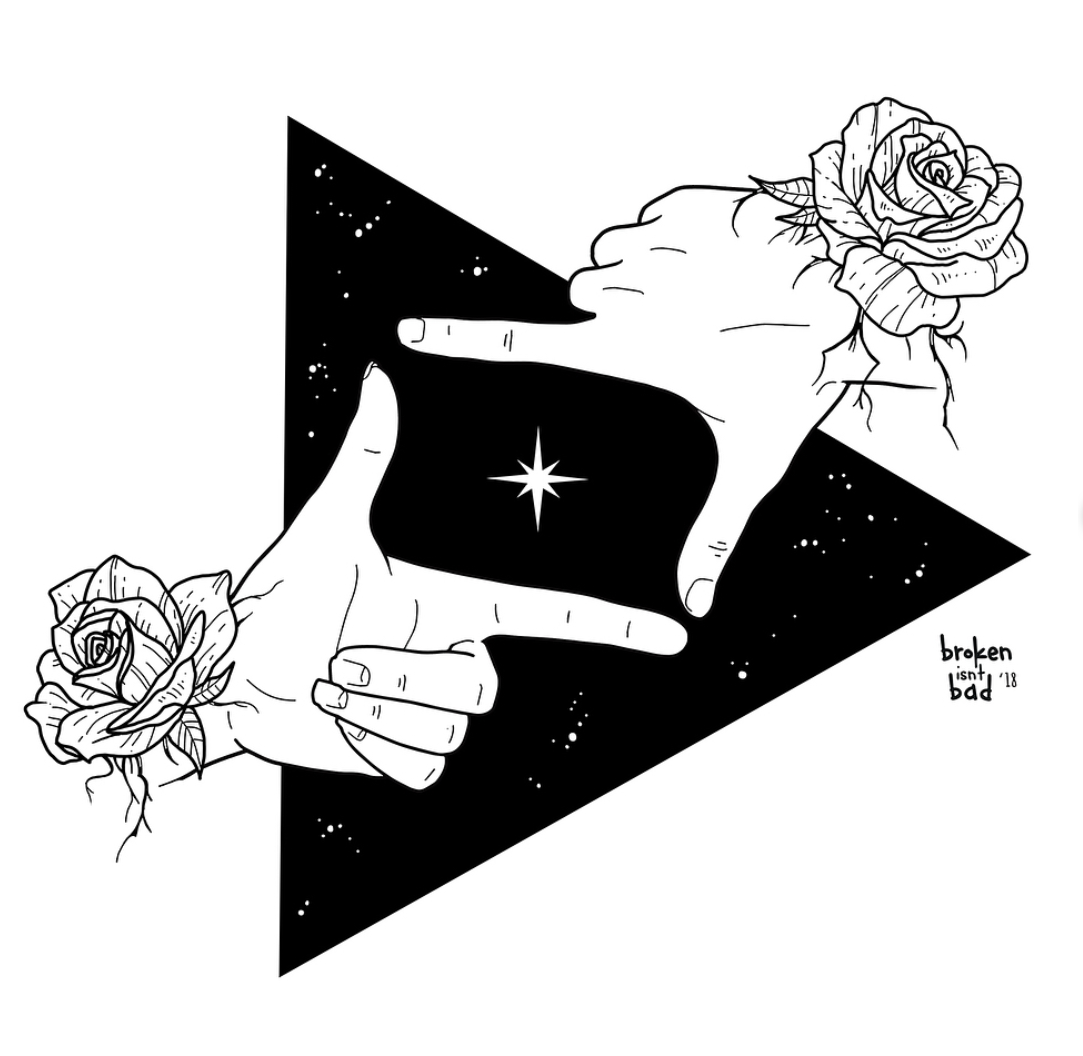 You don't have to be a student to feel the "back to school" energy that Virgo season brings. After riding the emotional waves of Cancer (and eclipse season) and coming into our own last month under a Leo sun, it's time to make those lists, settle into routine, and get back to business. This summer we experienced a great sense of growth—sometimes through loss, sometimes through intense exploration—and now that our goals look different, we are prepared to do the work of bringing them into reality. The sign of Virgo is also connected to physical health, so this month is a perfect time to examine how we take care of ourselves. From fitness to self-care to diet, taking charge of how we exist in our physical body is important right now.
Cosmically, this month is a great time to get things done. The sun in Virgo helps us to look at the details. It's a practical, hardworking, and analytical sign that gets us organized for the rest of the year. Saturn goes direct this month after four months of retrograde motion, a time that had us questioning authority and unresolved issues. Hierarchies and power structures are fairer and more balanced now, so we feel supported in doing the necessary work.
Read me: Your September Crystal Is Key to the Seasonal Shift
A strong dose of Libra energy is in the sky in the middle of the month, just before the season of the scales begins. With both Mercury and Venus in the sign that signifies balance, matters of love and communication, we're offered an opportunity to find a sense of equilibrium. This is important, because analytical Virgo energy can turn neurotic or anxious without the kind of counterweight Libra provides. Between Libra and Virgo, there are several planetary aspects throughout September that challenge us to reevaluate our fantasy world and bring a sense of groundedness to our dreams. This month, the stars are supporting the things we build from the ground up with reason and hard work.
What's do the stars have in store for you this month?
There is a sense of tension between practicality and desire on September 10, when the sun in logical Virgo opposes a retrograde Neptune in dreamy Pisces. You may find yourself feeling torn between doing what you know works and following your more abstract ambitions.
On September 13, a full moon in Pisces kicks off a flurry of cosmic activity. Feelings might be running high during a sensitive Pisces moon, so take your time and indulge in your imagination. Mercury and Venus both enter Libra today, restoring balance to relationships, communication, and money. This is a great time to talk about getting what you want in a relationship, as you'll be deft at both listening and speaking your truth. Celebrate beauty in all its forms right now. Finally, it's worth nothing that Mars in Virgo is opposing Neptune in Pisces right now, so make sure you gather all the information you can to make the most rational decisions.
After a little over four months retrograde, Saturn will finally go direct in Capricorn on September 18. This is the momentum you need to focus and finally tackle any projects you've been procrastinating on. Unresolved issues (Saturn is the planet of karma, after all) will feel settled, allowing you to move forward. Anything you've learned in the past few months can now be put into practice.
What's in retrograde right now?
You could be in for a reality check on September 21, when Jupiter in Sagittarius squares Neptune in Pisces. This placement challenges us to confront how realistic our dreams are. Sure, it's great to think big—but are we deluding ourselves in a way that actually keeps us from moving forward? This is a good chance to practice flexibility and vulnerability. You've spent the month so far getting organized, so trust that you've created a system that will support you through the ups and downs. Be realistic, and don't forget to be kind to yourself.
Libra season kicks off on September 23 as the sun enters the sign of the scales. Time for some cosmic balance! As you start weighing your options to make everything as far as possible, be careful not to get stuck in indecision. This next month is all about the fine art of decision-making.
A new moon in Libra on September 28 is a great time for new beginnings. Ask yourself if there are any areas in your life that you've been neglecting—if so, this the moment to shift your focus and make sure that you're living a whole and well-rounded life. Tonight, Venus in Libra is also sextile to Mercury in Sagittarius, inspiring conversations around love and travel.
Art by Broken Isn't Bad//@broken_isnt_bad
Most Popular on
Astrology.com