September's Full Moon in Pisces Amplifies Your Intuition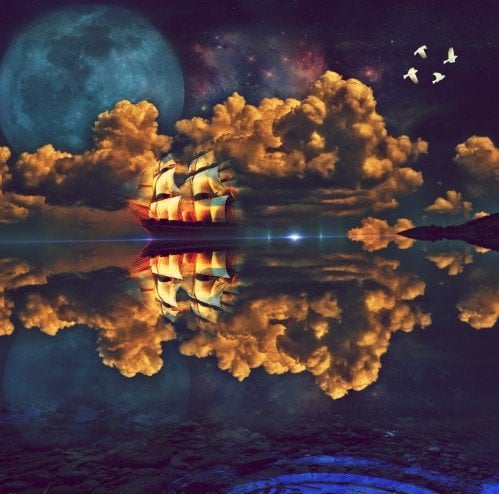 On September 1, 2020 (10:22 p.m. Pacific Time), the full moon will be at 10°12' Pisces.
Things are seldom what they seem… but this is especially true under a Pisces full moon. The mystical messages coming through now have a dreamy logic all their own.  And we'll need more than just logic to fully fathom the depths of these unconscious knowings.
But if we get in too deep, this full moon's sextile with Uranus in Taurus can be a vital lifeline. Uranus has a way of snapping us back to the here and now—which, as any true mystic will tell you, is the only reality there is! Through imagination, intuition, and empathy, the Pisces moon allows us to experience it more fully.
At the same time, critical and analytical thinking skills are equally essential. With so much information flooding in through both our physical and subtle senses, there's a lot to process. Fortunately, the Virgo sun's trine with Uranus helps us make sense of it all. With discernment, we can sort out which information is truly useful and which only serves to confuse us more.
What Does the September Full Moon in Pisces Mean?
At this Pisces full moon, the trick is staying fully present, both in our bodies and with what's happening around us. With Uranus retrograde, we're internalizing more of his electrifying energy. But having some simple mind-body-spirit practices in our repertoire makes it easier to ground and center ourselves.
A cardinal Grand Cross can also set us on edge around this full moon. While cardinal is the energy of decisive action, right now competing agendas and impulses are pulling us in four different directions. The best way to relieve this tension is by standing in the middle ground between all these extremes.
Venus in Cancer is our love of home, family, and all that makes us feel safe and secure. Meanwhile, retrograde Saturn in Capricorn pushes us to develop self-discipline and mastery. But Mars in Aries doesn't do delayed gratification—he's all about now. And Juno in Libra reminds us that we're not the only ones affected by our actions.
If any planet can clarify this conflict, it's Mercury in Virgo! And around this full moon, his trines with Pluto and Saturn (both retrograde in Capricorn) help us cut through the confusion to see what's really going on.
But that's no reason to take things on blind faith. After all, with the Pisces full moon amplifying everyone's intuition, there's a strong chance that your dreams, visions, and gut feelings are telling you the truth. The only way to know for sure is to put them to the test.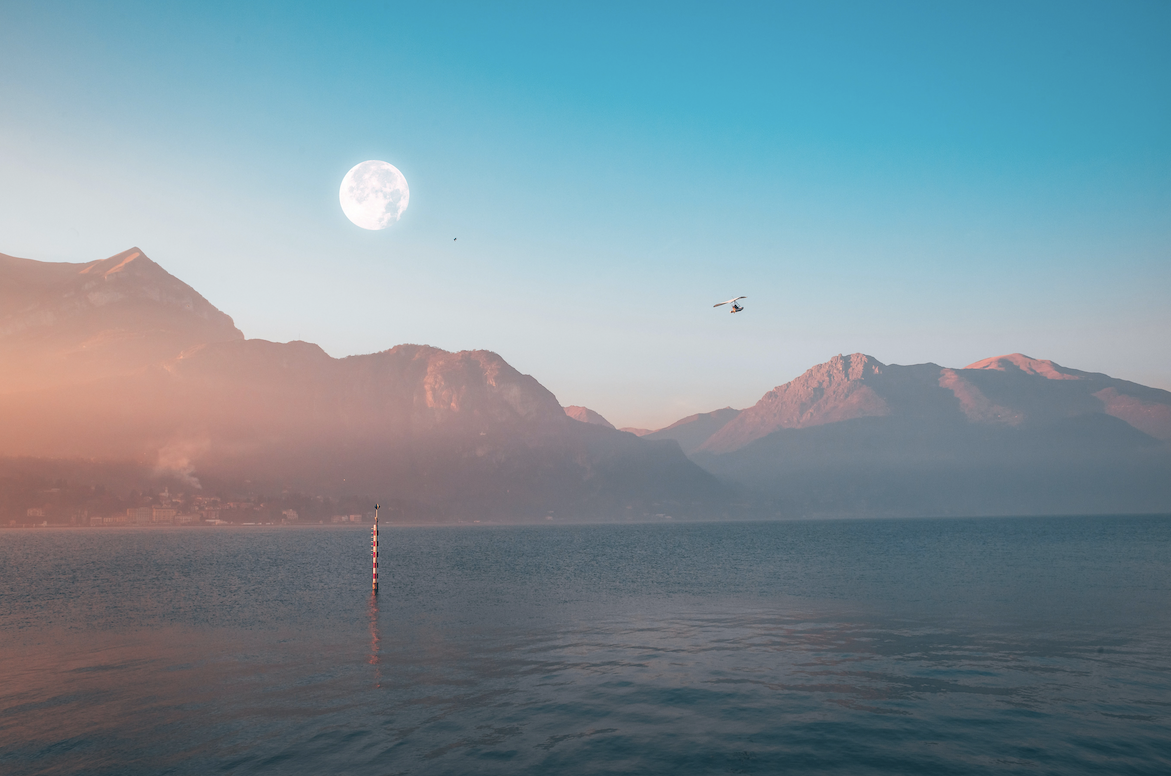 Horoscopes for the September Full Moon in Pisces
Your vision may be 20/20, Pisces. But that doesn't necessarily mean you're seeing yourself clearly. Comparing yourself to others—either positively or negatively—is a deceptively easy trap. At this full moon, nipping unhelpful self-talk in the bud is an important first step toward radical self-acceptance.
There's an explanation for everything, Aries—at least, you thought there was. But there are some experiences you just can't wrap your head around. And lately, you seem to be having more of them. Enlightenment can come in unexpected ways… but reality may never look the same again.
Your vibe attracts your tribe, Taurus. So if you want to be surrounded by more uplifting and inspiring people, you'll have to become one yourself! This full moon is about raising your consciousness and your frequency. Be selective about which thoughts deserve your precious energy and attention.
It's more than a career, Gemini—it's a calling. Still, idealizing or romanticizing your work too much does you a great disservice. It obscures how hard you work, and the real sacrifices you're often asked to make. At this full moon, try not to put too much pressure on yourself.
Belief systems should lift us up, Cancer—not weigh us down. And the surest way to tell you're on the right path is when your heart and mind are opening, not closing. At this full moon, your own philosophy is being put to the test. What truly resonates with you?
Influence is a subtle thing, Leo. You may not consider yourself a power player, but you hold more sway than you think.  And at this full moon, your main concern is figuring out what to do with it. Whatever power you have, use it consciously and responsibly.
You don't just see people as they are, Virgo. You see them as they could be. And while this inspires and motivates your loved ones to become their best selves, it can also be a lot of pressure. This full moon reveals a need to adjust your expectations.
There's no need to be a purist about your spiritual practices, Libra. A little mindfulness goes a long way! And at this full moon, even the most mundane and repetitive tasks can take on a meditative quality. Just make sure you're not using them to avoid more pressing issues.
We humans were born to be creative, Scorpio. But we're also social animals—which is easy to forget when you're down the creative rabbit hole. At this full moon, reconnect with the people who inspire you. Unlikely muses can appear at this time and get your juices flowing again!
It doesn't have to be perfect, Sag—it just needs to get done. Still, anything less than your maximum effort seems suspiciously like phoning it in. At this full moon, though, you're advised to go a little easier on yourself. Cut out the distractions, and just focus on essentials.
There are some things you just know, Capricorn—even if you can't explain how you know them. But at this full moon, that may not feel like enough. If you're struggling to put wisdom into words, the right gesture or metaphor can appear just when you need it.
Gifts shouldn't come with strings attached, Aquarius. Still, it's only natural to expect a little gratitude in return for the gifts you give. At this full moon, though, that may not be totally realistic. You're intuiting what people need, but they may not be ready or willing to receive it yet.
Most Popular on
Astrology.com