7 Apps Every Modern Witch Needs to Download Now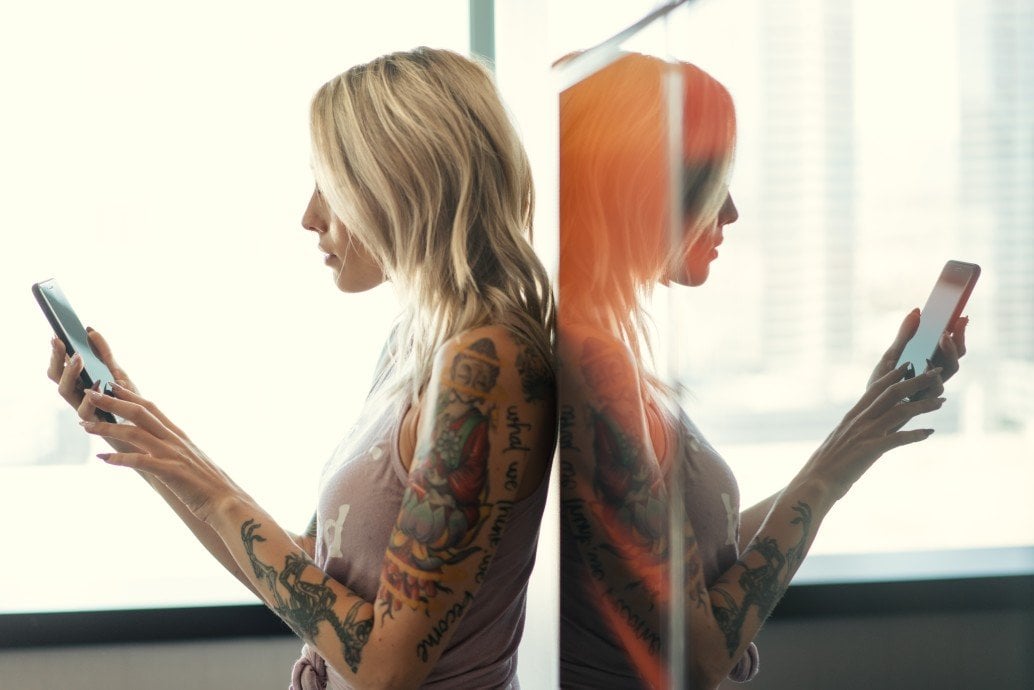 The days of witches sitting around a bubbling cauldron, lighting the black candle while hunched over their giant spellbook are over—or at least the stereotype is. Today's modern witches don't have space or time to lug around their large book of spells with them everywhere. They're constantly on the move, so how can they practice their craft while living their busy lives? 
Well, there's an app for that. 
Thanks to the rising popularity of witchcraft and spirituality in the mainstream, there are now tons of apps that make learning the craft much for accessible for modern witches. From candle apps to Tarot classes, and moon calendars, here are the top seven apps every witch needs to download now.  
 
Golden Thread Tarot 
Cost: Free 
Available on: Apple and Android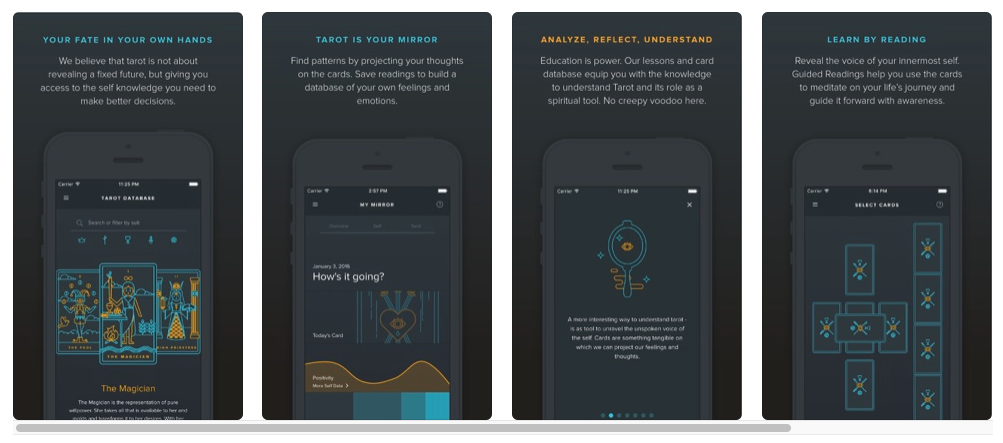 Interested in learning about Tarot and don't know where to start? Want to do Tarot anywhere but don't want to bring your cards out in public? Then the Golden Thread Tarot app is perfect for you. Created by Tina Gong, Tarot card deck designer founder of the Labyrintos Academy, an online Tarot school, this app teaches you the basics of Tarot with illustrated lessons. This beautifully designed app has a Tarot database so you can learn each Tarot card, giving you keywords to help you remember the meaning of each one of them. There are also many types of spreads you can do in the app, from a daily card reading to a Celtic Cross spread, going over the meaning of each card and position. The app saves all your readings and gives you the ability to record the feelings each reading evokes, making it easier to go back and see patterns. 
Read me: Best Tarot Decks of 2019: Creative Cards for the Modern Reader 
STONE: Crystals, illuminated
Cost: Free 
Available on: Apple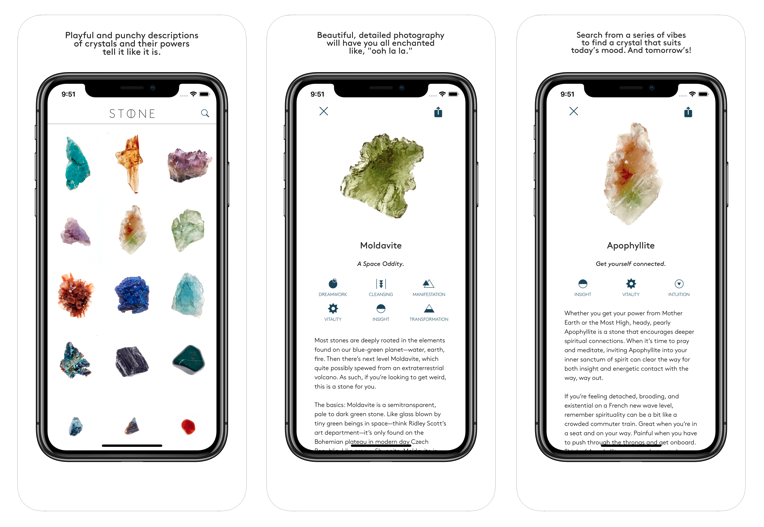 For witches interested in crystal magic, this app is perfect for you. STONE is an illustrated guide to crystals and their uses and magical properties. It's handy and very easy to read, telling you exactly what each crystal will do for you and even includes little tag lines for each one of them. This app is a great way to learn about crystals and memorizing their magical correspondence or give yourself a little refresher course. Be warned, using this app will give you the urge to run out and buy more crystals. 
 
Spellcaster!
Cost: Free (offers in-app purchases) 
Available on: Apple and GooglePlay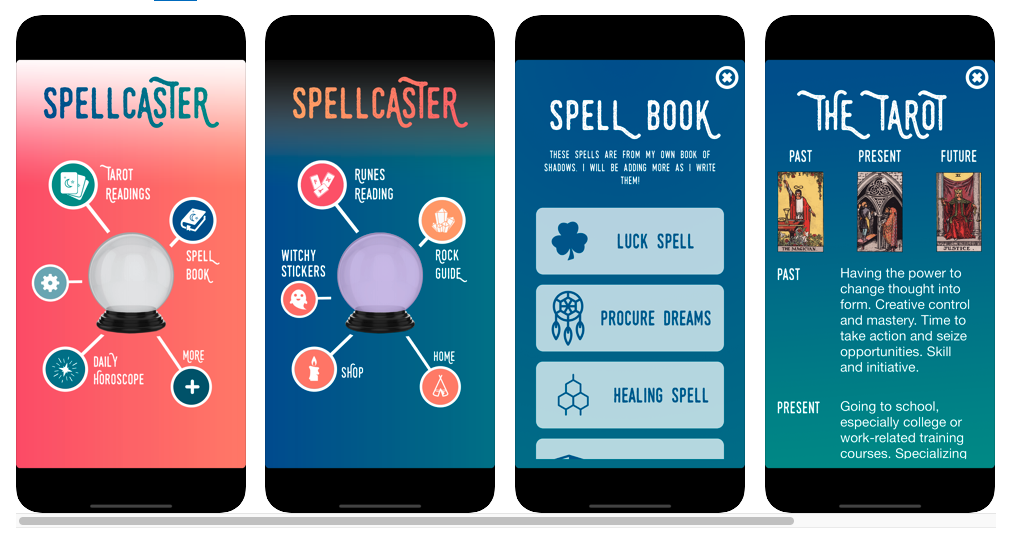 For all the newbie witches looking for a handy introduction app into witchcraft, Spellcaster! is the app to download. Created by real witches in Seattle, WA, the app is based on the witchcraft blog and forum by the same name. The app has a little bit of everything: Tarot readings, daily horoscopes, a spellbook, and more. While you do have to pay for a lot of the features, this is a handy app if you are new to witchcraft and you're interested in learning about spells, runes, or want to receive a witchy newsletter. 
Read me: Your Ultimate Guide to Modern Witchcraft Tools: How to Use Them and More  
Soonsoon Candle App
Cost: Free (offers in-app purchases) 
Available on: Apple and GooglePlay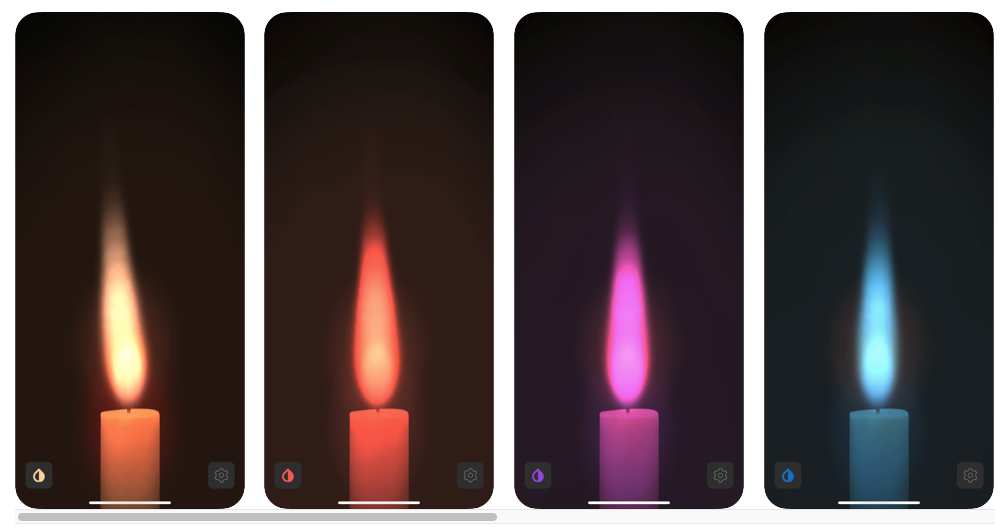 Candles are a common object in witchcraft practices as they can be used for spells, placed at altars, and just give off that cool spiritual aesthetic. However, candles aren't always ideal, especially if you live in an apartment or dorm that doesn't allow candles or lighting fires. Luckily, technology provides us with a solution: a virtual candle. Similar to the yule log on Netflix, a candle app is a great way to get that fire-like effect without actually lighting a match. While there are a ton of free candle apps out there, we prefer the Soonsoon app because it's simple, easy to use, and you can pick different color candles to use if you're doing color magic. It has a timer feature as well. 
 
Sun Signs: Horoscopes
Cost: Free (offers in-app purchases)    
Available: Apple and GooglePlay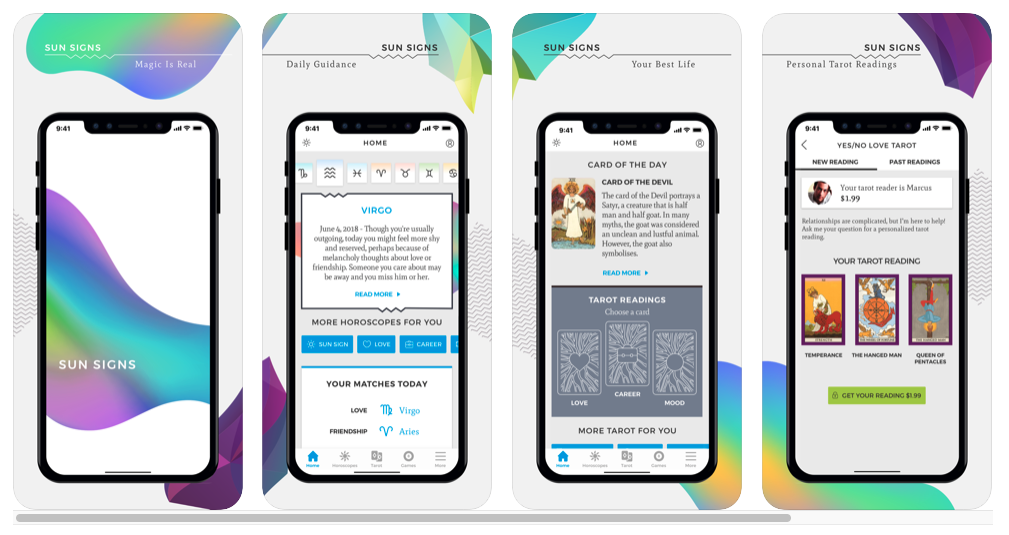 Get your daily horoscope on the go with the Sun Signs app. Easy to use and with great insight, this app not only gives a daily, weekly, and monthly horoscope but also gives you love, career, money, and health horoscopes as well as daily matches. You also get a daily star rating and a yearly forecast for 2020. By subscribing to their Sun Signs Premium for $9.99 a month, you get access to birth charts and monthly moon readings—perfect for any modern witch. 
 
 My Moon Phase—Lunar Calendar 
Cost: Free 
Available on: Apple and GooglePlay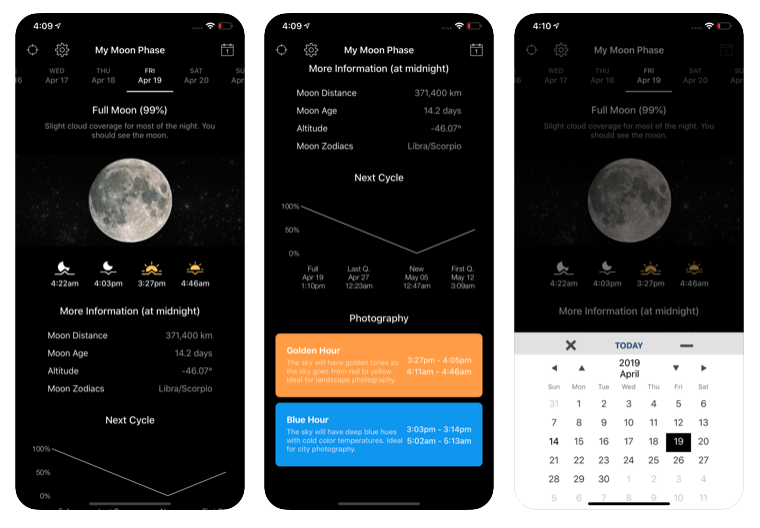 Never miss a full moon or new moon again with the My Moon Phase app. Not only does this app track the current moon cycle, but it also tracks the moonrise and moonset times, what zodiac sign the moon is currently in, and even notifies you when the moon reaches a particular phase that you select. If you're interested in photography, the app also tells you when the blue hours and golden hours are, which is the ideal time to take photos of the moon. This app is perfect for cosmic witches, witches who use moon times in their craft, or just big fans of the moon (looking at you, Cancer). 
Read me: Are Full Moon Babies Smarter? How to Discover Your Moon Phase and What It Means
 
PlantNet 
Cost: Free 
Available on: Apple and GooglePlay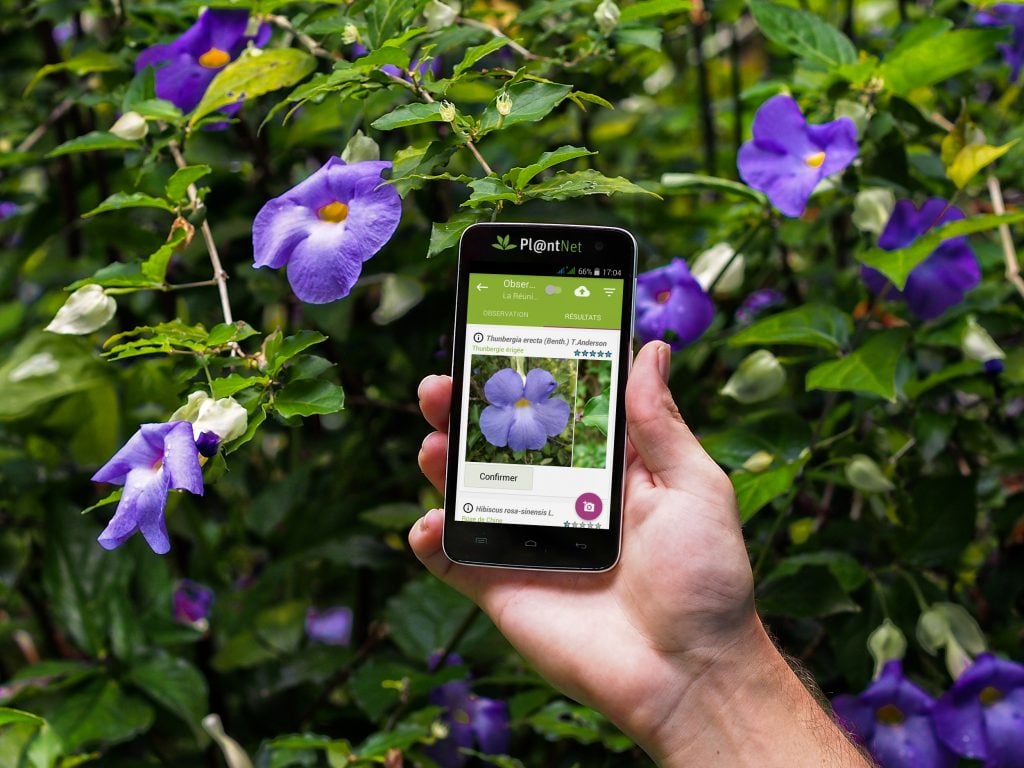 While this app isn't targeted to witches and magic enthusiasts specifically, there is a lot to get out of this app, especially those doing herbalism or green witchcraft. PlantNet allows users to identify plants by simply snapping a phone photo of it. This is great for when you are hiking or gardening and see a cool plant but you're not quite sure what it is and if you should be touching it at all. This app is perfect for those just getting into herbalism and green plants because it helps you identify what plants are safe to use and consume in your craft and which you should stay away from. Plus, it helps you learn about your environment. 
Start downloading the magic!
Most Popular on
Astrology.com