This Week's Sports Predictions: January 23–January 29, 2023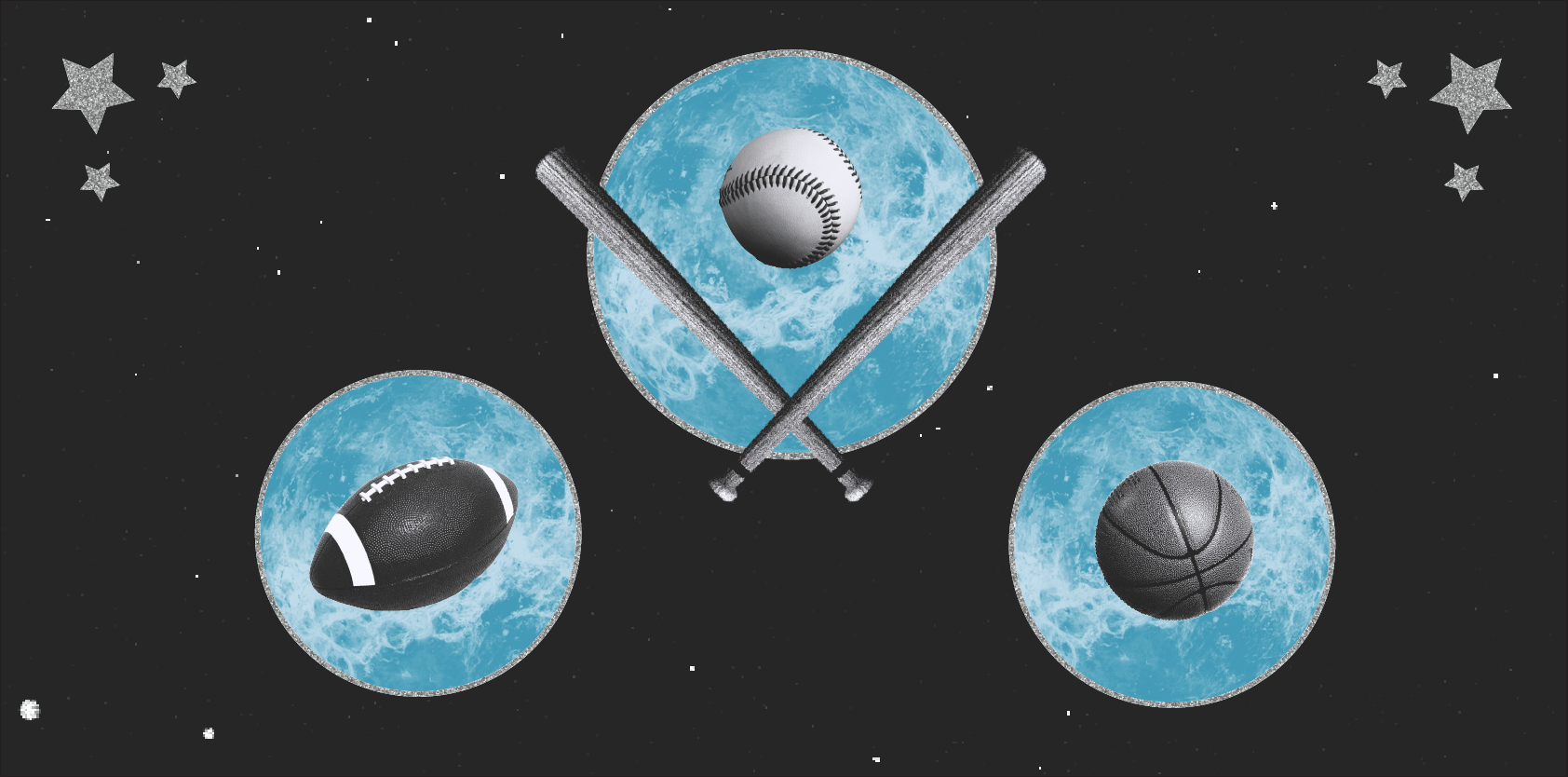 Welcome to Sports Astrology Predictions where we take a look at the astrology of competition in a bid to predict who will come out on top!
All sport is ruled by the planet Mars. The position and condition of this protective and combative planet has a significant base-line influence on the outcome of all competition
This week Mars takes one last swipe at his nemesis – the scorpion-hearted, infra-red archangel fixed star Antares.  Often more visible than Mars himself and known as the 'rival of Mars', the frequency generated by this tough and belligerent star gifts extreme vigilance and athletic prowess.  Keep an eye on the prize and use these heightened strategic vibes to strike a winning pose and watch the fireworks as these two warriors fight for supremacy.
We begin this week's predictions on Wednesday evening with an ice hockey game between Seattle Kraken and Vancouver Canucks.  Here, the powerful flushed white and ultramarine lionhearted fixed star Regulus rises as the misty and mysterious Piscean moon sets alongside Jupiter for a big event.  Then later in the evening to a basketball game between Los Angeles Lakers and San Antonio Spurs, where the tricky waxing Piscean moon continues to stir up some memorable moments.  Finally, to Sunday evening and to a basketball game between Milwaukee Bucks and New Orleans Pelicans where the Taurean moon meets up with the mighty head of Medusa – the ghoulish fixed star Caput Algol – promising more than a touch of drama and intrigue.
Game 1
NHL
Seattle Kraken -v-n Vancouver Canucks
Wednesday 25th January @ 7:00 pm – Seattle, Washington
Wednesday evening at Climate Pledge Arena and to an ice hockey game where home team Seattle Kraken invite Vancouver Canucks onto their rink. With the Piscean moon brushing up against Jupiter and ready to reveal all, this will be an intensely satisfying contest, especially with Canucks center, edgy Aquarian sun J.T. Miller and his spicy Scorpionic moon getting down to business. But it appears that it should be Kraken right wing Jordan Eberle and his powerful Medusa-fuelled Taurean sun, who will dazzle the arena with his open shots and scoring chances. Seattle Kraken to win.
Game 2
NBA
Los Angeles Lakers -v- San Antonio Spurs
Wednesday 25th January @ 7:30 pm – Los Angeles, California
Wednesday evening at Crypto.com Arena and to a basketball game where home team Los Angeles Lakers welcome San Antonio Spurs onto their court. With the Aldebaran-laced Mars culminating and a soft and supple Piscean moon setting the scene, this will be a satisfying and highly combative meeting, especially with Spurs point guard, Sagittarian sun Tre Jones and his ruthless Capricorn moon getting serious. However, it appears that it will be Lakers point guard, Sagittarian moon Russell Westbrook who will use his current Mars/Jupiter double combo transits to full his advantage. Los Angeles Lakers to win.
Game 3
NBA
Milwaukee Bucks -v- New Orleans Pelicans
Sunday 29th January @ 7:00 pm – Milwaukee, Wisconsin
Sunday evening at Fiserv Forum and to a basketball game where home team Milwaukee Bucks meet up with New Orleans Pelicans. With both teams under the influence of the blinking eye of the Medusa moon, this will be a game to remember, especially with Bucks center, Piscean sun Brook Lopez and his wicked Algol-infused Venus getting a lot of attention. But it appears that it will be Pelicans star shooting guard, clever Virgoan sun C.J. McCollum and his disciplined Capricorn moon, who will be the one to step up to the mark and carve a winning path. New Orleans Pelicans to win.
And that's a wrap for this week in Sports Astrology Predictions. Until next time!
All information in this post is merely the personal opinion of the author and not that of Astrology.com or any other person, company or entity. At the time of publishing this article, not all team rosters have been finalized. All game times are rendered in local time. These predictions utilize the Sidereal system of astrology which is based on the actual link between the position of the planets with the fixed stars and constellations. Should any game be delayed by a significant amount of time (generally speaking 20 minutes or more) the original chart may not be valid and the prediction must be viewed with caution, if at all.
Most Popular on
Astrology.com