The Super Full Libra Moon Gives Us a Glimpse Into the Future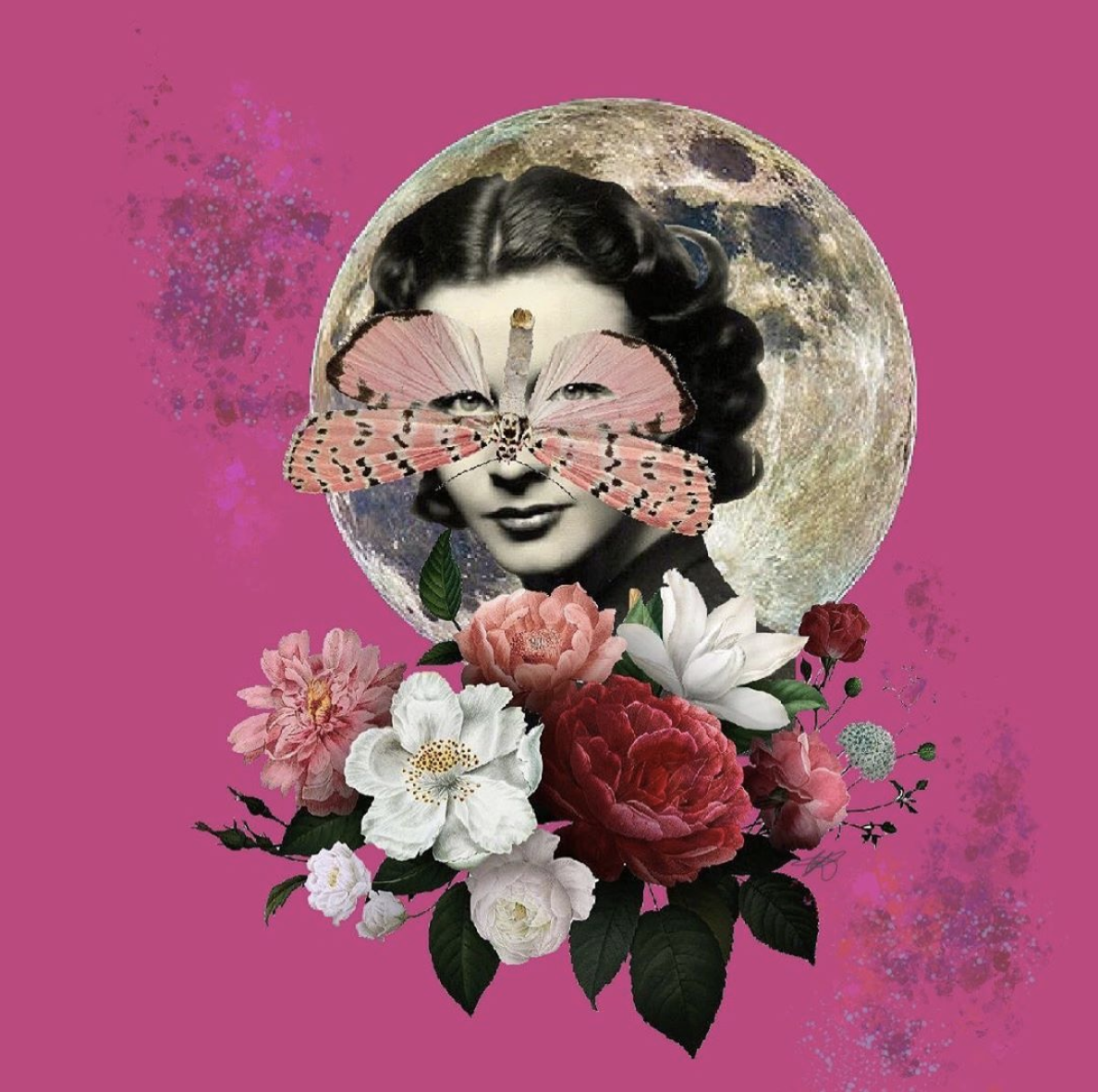 On Tuesday, April 7, 2020 (7:35 p.m. Pacific Time) the full pink moon will be at 18°44' Libra.
Full moons often highlight the areas in our lives where opposing energies need to be balanced and integrated. This is especially true of the Libra full moon, where balance and harmony are more than just aesthetic ideals—they're essential to our emotional security and wellbeing.
Above all else, Libra prizes fairness, justice, and equity in relationships. And under this full moon, we're especially sensitive to situations where these values appear to be lacking. Still, with the sun in Aries, we may be more concerned with looking out for our own interests than with balancing the scales for anyone else. While some of us could probably stand to be a little more "selfish," it's important to remember that we won't be the only ones affected by the choices we make at this time.
Whatever dilemmas we're facing at this full moon, we'll want to consider every possible angle before taking action. After all, decision-making is hard enough for Libra. But with this moon quincunx Neptune in Pisces, it's even easier to confuse other people's concerns and preferences with our own… and harder to resist the pull toward people-pleasing.
What does this full moon in Libra mean?
Fortunately, with lunation ruler Venus is in easy, breezy Gemini (April 3-August 7), there's a kind of detachment to this full moon that allows us to be amused and intrigued, rather than overwhelmed, by its emotional complexities. Libra teaches us to embrace paradox and hold space for seemingly contradictory ideas—which is easier to do when we keep our mental attitude light, playful, and curious. Instead of demanding definitive answers, we can enjoy living the questions.
Get in-depth astrological guidance with our Daily Astrology News
Mars is also currently in an air sign, Aquarius, where's he directing our energy and willpower toward objectives that align nicely with Libra's values of peace and justice. But with an exact square between Mars and Uranus in Taurus at this full moon, we'll have some resistance to overcome. After all, even if the status quo isn't fair, one thing it does have going for it is that it's familiar… and that can make it seem safer than other alternatives. Seeing the unknown as interesting and exciting, instead of scary, emboldens us to take a chance.
This full moon also features an exact sextile between Mercury in Pisces and Jupiter/Pluto in Capricorn. Jupiter and Pluto made their first of three conjunctions this year on April 4, and their link with Mercury gives us an opportunity to "connect the dots" between the thoughts we think, the words we say, and the transformations unfolding in our lives. Both personally and collectively, our power to shape reality is greater than we think. Knowing this, we can use it in ways that honor our interconnectedness and aim to make the world—or at least, our little corner of it—a more beautiful, peaceful, and harmonious place.
Read on for your sun sign and rising to learn more about the energies of this full moon.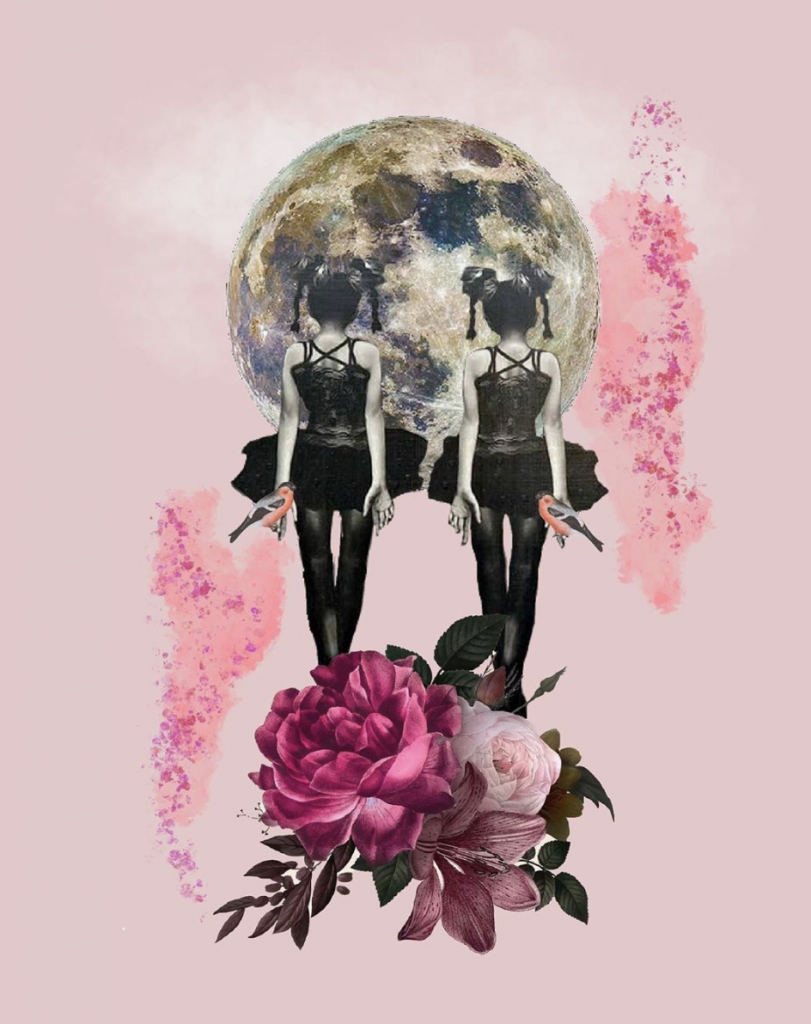 Horoscopes for the full moon in Libra
April of 2020
Yours, mine, and ours: Right now, Libra, it's not so easy to tell the difference. In relationships of all kinds, you're asking which responsibilities and concerns are rightfully yours… and which belong to someone else. Give yourself the freedom and space to do what feels fun and fresh to you.
It may seem like business as usual, Scorpio, but what's really going on? This full moon reveals the hidden dynamics playing out behind the scenes. Subconscious fears, hopes, and fantasies are coming to the surface now—just be careful not to go too far down the rabbit hole.
Sometimes, Sag, you've got to go along to get along—and this full moon is one of those times. Being open to what people with different views have to teach you, and drawing upon your resources of empathy and emotional intelligence, can transform situations where you've found it difficult to connect.
By all appearances, Capricorn, you've got your act together. But a lot of behind-the-scenes stress goes into that polished presentation. This full moon highlights the tensions between your public and private selves, and ways you can balance and integrate the two. Be compassionate with yourself as you figure out what feels right.
There are at least two sides to every story, Aquarius. So before rushing to make a snap judgment, this full moon suggests you consider every possible interpretation. As uncomfortable as you may be embracing paradox, uncertainty, and differences, the truth is they're the very things that make life so interesting!
Relationships are all about give-and-take, Pisces. And at this full moon, it's time to check the balance—especially if it feels like something's a little "off." Expressing your anger and other difficult emotions to your loved ones may be challenging, but it can also be a powerful act of self-love.
A go-getter like you rarely "phones it in." But lately, Aries, that single-minded focus on your goals has brought you dangerously close to checking out where relationships are concerned. This full moon in your opposite sign asks you to be more present in your interactions—even the awkward ones.
We're not saying you can't do it all, Taurus. But trying to do it all at once can put you at risk of burning out. If you've been trying to juggle too much, this full moon shows you where you've dropped the ball—and what you're ready to put down.
Everything's coming up Gemini! At this full moon, you're not only enjoying the present moment, but looking forward to the next one. As positive attention and exciting opportunities come your way, try to stay grounded and centered within yourself by cultivating a deeper, more enduring sense of self-worth.
The heat is on where your career is concerned. But you're up to the challenge, Cancer—as long as you have a place to rest and restore at the end of the day. At this full moon, dream up ways to make your home somewhere to escape to—not escape from.
The grass looks greener somewhere else, Leo, but does that mean it's time to leave—or to stay and tend your own garden? This full moon reveals how you can get more involved in your community or neighborhood, and help to make it a more beautiful, peaceful place.
"Everything in moderation, including moderation." Virgo, this quote from Oscar Wilde would make a fabulous full-moon mantra for you! This lunation challenges you to balance your need for harmony and order with your desire to live on the edge. Believe it or not, there's a way to make it work.
Art by Katiuscia Toso 
Most Popular on
Astrology.com