The Pleasures of the Mind Reach Ecstasy as Venus Enters Gemini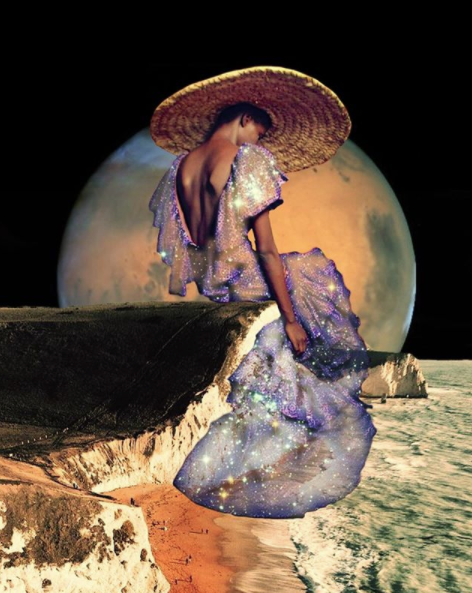 Venus enters Gemini on April 3, 2020, at 10:11 a.m. Pacific Time. 
With the spirit of duality and the delicacy of love's vibration, Venus in Gemini will bring us all much to talk as she makes her appearance in the sign of the Twins. Venus' position shifts the focus from our internal heart's pondering during the previous transit through Taurus to light-hearted flirtations, witty banter, and dynamically arousing intellectual conversations. It's all about the throat chakra for Venus now. She craves to communicate and wants to know everything about you. She lures you through her social graces, flitting and floating away with a keen sense of humor.
 Read me:  April's Forecast Holds the Promise of Rebirth as We Restructure Our World
Relationships become more sporadic and maybe even spark feelings for certain casual affairs. Sexuality is all about the mind. Right now, the key to the heart lies in what people know, not in who they once pretended to be. You'll become more attracted to those who speak up and catch your attention through unique ways of expression.
Venus in Gemini Meaning
A gorgeous trine between Venus and Saturn on April 4 allows navigation through sacred channels and brings a major guiding lesson of trust to your relationships. The Virgo moon asks you to slow down on the fifth and sixth as you pay careful attention to your throat chakra and how you expend your physical energy. It's important to stay centered during these dates. Clarity between partners occurs with the Libra full moon on the seventh. Seeing things from the other person's point of view helps you both set the tone for what is to come. Allow yourself to truly feel within your heart space to find the answers.
You may feel the need for more information around April 9 during the shadow point appearing ahead of the May 13 Venus retrograde. This energy becomes an important task for your romantic view as you have to very soon identify your non-negotiables, which just adds confusion to the mix. Allow the changes ahead to uncover what will serve you best. The Sagittarius moon on April eleventh and twelve brings a holistic view to the situation and activates your third eye. This is also aided by the moon entering Aquarius and giving you personal freedom on the fifteenth and sixteenth.
Conversations with loved ones bring things to the surface seventeenth as Venus receives a sextile from Mercury in Aries. An impulsive event may have gotten you to this point, but you should be willing to hear someone out. Arguments can happen because the passion is palpable. The Pisces moon puts you in a more emotional space on the eighteen and nineteenth while you mentally digest what is happening. This energy is full of innovative ideas, which can often be hard to pin down. Taking the time to stay steady and silent will be incredibly healing to your mind, body, and soul.
Your feelings are front and center as the moon rams through Aries around April 20. You're putting yourself out there, and for a good reason. This stabilizes when the new moon in Venus' home sign of Taurus on April 23 gives you the abundant platform you need to materialize your thoughts. There may be a moment of sudden brilliance with the influence of Uranus also playing a role here. Greatness is on the way. You'll feel more at home with yourself from April 25 to 27 as the moon moves through Gemini, aligning with your needs and desires. Take a breath of fresh air.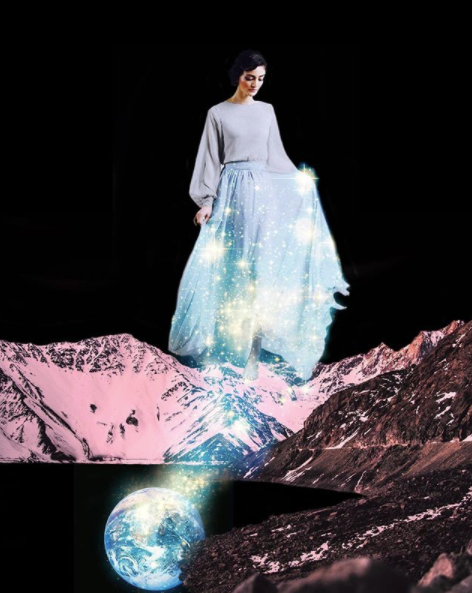 You have the gift of gab and a good time with the Leo moon on April 30 and May 1. The very strong influence of a Neptune square in Pisces, especially from the first to the eight, can make you feel lost at sea. This aspect is meant to dissolve your fears, but it can also drown your sorrows. Be very careful during these transits to stay away from addictive behaviors and people. Toxic relationships can influence you as well if you allow the fear to take over. From a spiritual standpoint, this energy asks you to tap into your crown chakra and use your voice and channeling capabilities. Meditation and writing can help bring you greater insights into these specific transits.
Following the tides of the moon within these cycles can bring you power. For example, putting your feelings aside can be tough around the May 2 Virgo moon, but you'll feel more positive as the Libra lunar vibes harmonize with the fated nodes of the moon around May 4. It's time to trust your intuition when it comes to all of your relationships, especially if you've been putting other's opinions above your own.
 Read me: 2020 Astrology Predictions: Lunar Nodes Enter Gemini and Sagittarius
Overall, the goal of Venus' movement through Gemini is allowing you to trust your personal voice—that inner knowing and calling you have about relationships, that first inkling or download you get when you meet someone for the first time. This can vary for each sign. Below are some empowering mantras to help inspire you through this particular transit:
Venus in Gemini Mantra by Zodiac Sign
Aries: I communicate who I am through my actions.
Taurus: I communicate what I have through my ability to love.
Gemini: I communicate what I want through serving myself first.
Cancer: I communicate what I feel through the knowledge of my ancestors.
Leo: I communicate what I will be through my loyalty and dedication.
Virgo: I communicate what I analyze through my ability to compromise.
Libra: I communicate how I balance through my ability to turn off the outside noise.
Scorpio: I communicate what I desire through my creative outlets.
Sagittarius: I communicate what I see by finding the root of the truth.
Capricorn: I communicate who and what resources I use by letting go.
Aquarius: I communicate what I know by using my skills for the greater good.
Pisces: I communicate how much I believe through my own voice.
Art by Color Me Lurid
Most Popular on
Astrology.com