Your Weekly Horoscope for April 10–16, 2022: A Romantic Full Moon in Libra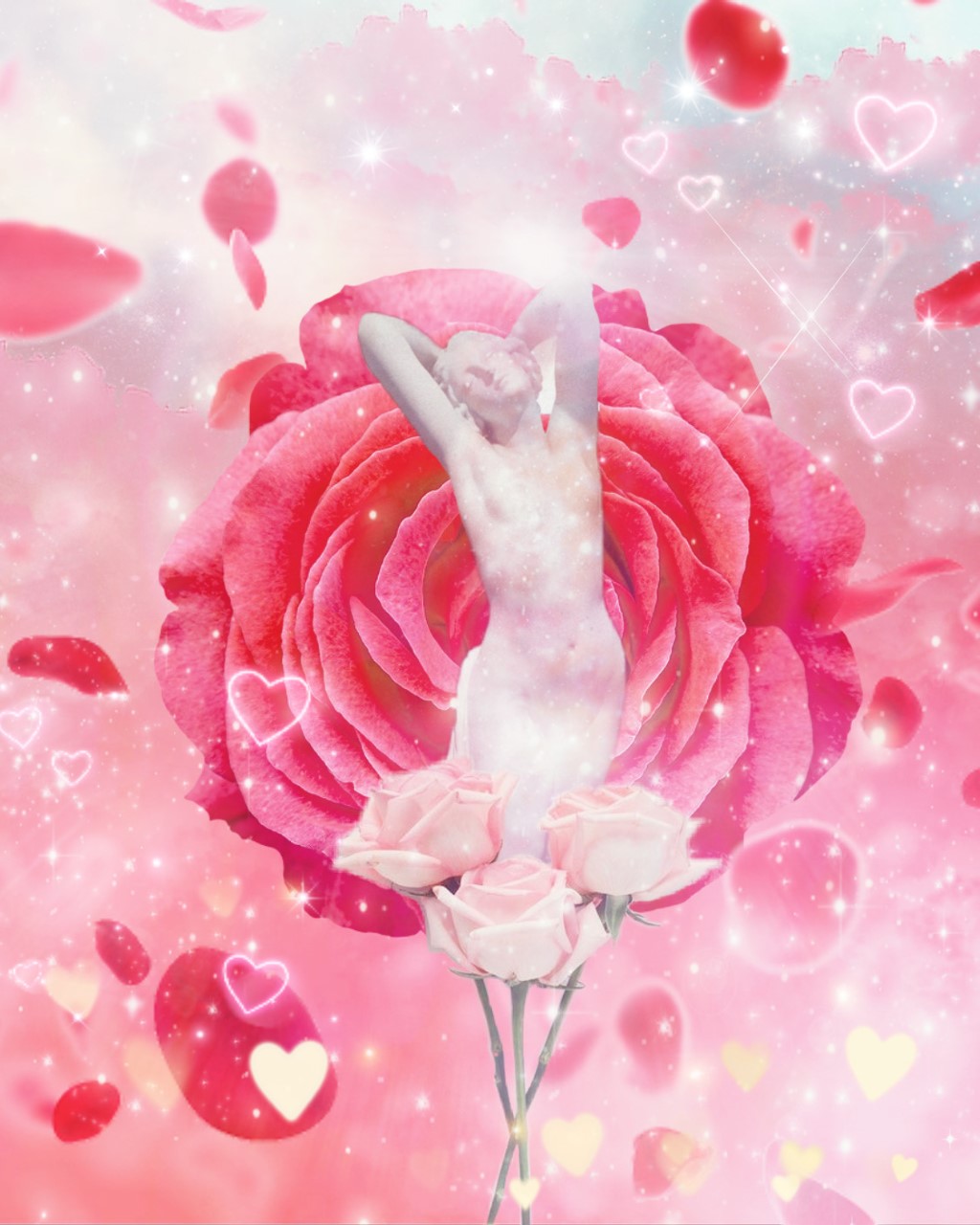 The cosmos is becoming aligned for your inspired success! At the beginning of the week, conversations and mental approaches will be immensely powerful as Mercury in Aries squares Pluto in Capricorn. As these planets head-butt one another, there is a question of what is worth giving life to. Pluto's tiny yet dire intensity can become highly fixated on Mercury's thoughts, ideas, or conversations. With these two struggling to work together, it would be wise to watch what seems to take over the forefront of your mind and communication.
Then another square occurs the following day between Saturn in Aquarius and the north node in Taurus. As tension continues to build, so do some substantial obstacles. Fate and destiny are rooted in the comfort zone, but living the good life will require diligently troubleshooting problems as they come. A restorative mindset is needed to appraise each hurdle appropriately instead of getting stuck in a blindspot or rut. 
Luckily, there is a rainbow at the end of this storm with Jupiter forming a conjunction with Neptune in Pisces. This conjunction is rare, with the last one happening a little over a decade ago. As mysticism takes over, soak up the abundance of magic! Nebulous and fortuitous, fortune expands by the minute led by creative visionaries. Honor the conjunction through artistic measures. Paint your visions, sing your manifestations, and have hope that the Universe is conspiring in your favor.
Finally, the sun in Aries sextiles Saturn in Aquarius, bonding the two highly independent, individualized planets. Structuring a self-led vision and self-focused ambition comes naturally as the sun and Saturn work together. Use this energy to assume patience when taking the lead with unique ambitions. 
Mercury Becomes Bullheaded
Communication and mental processing slow down as Mercury leaves brash Aries for stable Taurus. Now reporting to earthy Venus, Mercury's tone is honeyed and mellow. Mental agility slows down to appreciate every detail while processing each matter at a nonchalant pace. Mercury in Taurus prefers taking the scenic route, stopping to smell the roses and enjoying the easygoing lull of conversations. Forming opinions and making decisions is steadied, as Mercury in Taurus prefers to diligently mull over what it knows before committing a lasting mindset.
Mars Swims in Pisces
Meanwhile, Mars goes off the deep end as it enters watery Pisces. Mystical and elusive, Mars reports its actions to expansive Jupiter and rosy Neptune. The warring planet becomes immensely compassionate and spiritual now that it is in the sign of the Fish. Mars in Pisces prefers a roundabout way of completing its goals that's led by intuition and imagination. Sexual energy becomes fantastically ardent, as Mars in Pisces takes a loving approach to sensual pleasure. Although a little directionless, this transit is perfect for feeling things out!
Full Moon in Libra
Make it or break it! The full moon in Libra rounds out a six-month exploration of commitment, relationships, and agreements. Beautiful and bright, the lunation occurs during Aries season, calling a "me versus we" perspective into focus. Ideally, Luna wants to remain committed — but for the right reasons. Use the harmonious lunar energy to balance your commitments so that you can remain autonomous while continuing your reciprocal relationships.
Major Transits of the Week
4/10 – Mercury in Aries squares Pluto in Capricorn
4/10 – Mercury enters Taurus
4/11 – Saturn in Aquarius squares the North Node in Taurus
4/12 – Jupiter conjunct Neptune in Pisces
4/12 – Sun in Aries sextiles Saturn in Aquarius
4/14 – Mars enters Pisces
4/16 – Full Moon in Libra
MORE: All April 2022 Astrological Transits
Your Weekly Horoscope for April 10
What relationships are coming full circle? Under the full moon in Libra, you may see a peak in your romantic and professional commitments, perhaps even some coming to an end.
Seek balance in everyday life by the full moon in Libra. The lunar energy can be perfect for closing out cycles of indecision and people-pleasing while opting for a harmonious way of life.
Romantic flings and passion projects are due to come full circle by the full moon in Libra! It may be time to wrap up certain creative ventures, or even have the "What are we?" conversation.
Hopefully, your home life has become more peaceful throughout these last six months. If not, use the full moon in Libra to mediate any conflict to restore harmony in your sacred space.
Mediate any potential conflict or interpersonal group dynamics under the full moon in Libra. Using the lunar energy to restore peace will finally lay any issues from the last six months to rest!
Balance your books, Virgo! Now is the time to get a hold of your budget by nixing bad money habits under the full moon in Libra. You will be at peace financially moving forward.
How do you feel about your identity? With the full moon glowing in your sign, your six-month journey in self-discovery peaks. Accept and embrace the real you during this lunation!
Prioritize your mental peace under the full moon in Libra! Use the lunar energy to let go of any pent-up mental struggles and people-pleasing habits from the last six months.
Who are your true friends? Now that the full moon in Libra is glowing, it is time to let go of connections and communities that do not reciprocate your warmth and friendship.
Over the last six months, you may have found more peace about your legacy, career, and social reputation. Now under the full moon in Libra, allow yourself to balance your feelings regarding these aspects.
What have you learned over the last six months? Your travel, educational, and spiritual opportunities come full circle by the full moon in Libra, encouraging you to find the silver lining.
Balance your mind! By the full moon in Libra, you should let go of any codependency or people-pleasing habits to fulfill this cycle in psychological development.
Store
Recommended Reports For You
Most Popular on
Astrology.com