YOUR WEEKLY HOROSCOPE FOR FEBRUARY 13–19, 2022: FIERY FULL MOON IN LEO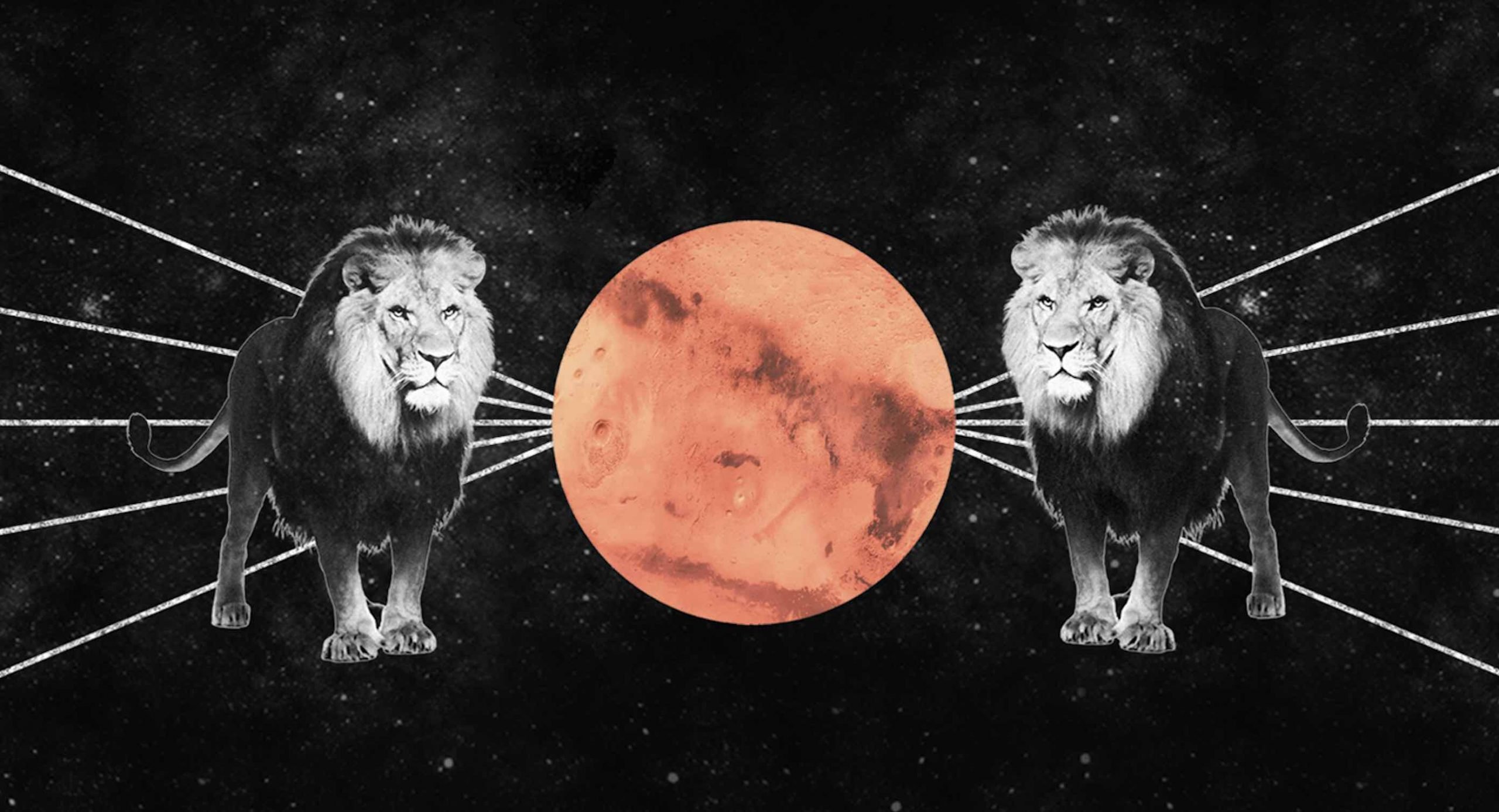 Cosmic change is coming—are you ready? There are a few major transits this week, starting with the North Node retrograde in Taurus trine Pluto in Capricorn on Monday, Feb 14. The earthy trine links the security of fate and destiny with the CEO of the underworld, implementing a valuable redirection in transformative determination. It can be an empowering transit to make it or break it!
A day later, the sun in Aquarius will then square the North Node retrograde, implementing necessary stress between the quirky ego and the security of destiny. The square implies that it could be time to sacrifice pride for the sake of evolution. Shortly after, Mars conjuncts Venus in Capricorn, linking the lover planets in a magical embrace! When the lover planets come together in a stoic Saturn-ruled sign, there is an air of maturity when considering the long-term impact of ambitious romantic and financial commitments. It can be quite the ardent transit! The magic continues as Jupiter in Pisces sextiles Uranus in Taurus on Thursday, Feb 17, as mysticism inspires faith in new beliefs and serendipitous happenings!
A Mercurial Change of Mind
The last time Mercury was in Aquarius was back in early January, so pay attention to what themes or conversations come back yet again. Now in Aquarius, Mercury embodies a zippy mentality! The mind toys with unconventional ideas while the mouth conveys such atypical ideologies with communities who share one's evolutionary perspective. Technology could be crucial, as radical opinions and new-wave innovation are leaked. Hopefully, the cosmic messenger can continue considering revolutionary ideas instead of getting stuck in tunnel-vision!
A Fiery Full Moon in Leo
Amid winter comes a blazing full moon in Leo, which dials up the cosmic drama! The full moon represents a peak, culmination, or milestone after a six-month journey through Leo's eyes. As the vivacious lunation demands center stage in the night sky, we are encouraged to wholeheartedly indulge in the creativity and sensuality of our self-expression.
The Sun enters the Spirit Realm
At the end of the week, the sun shadow-dances in the spirit realm, as it enters the twelfth and final Zodiac sign: Pisces. Now, in the mutable water sign, the sun swims in the abyss of mystical self-undoing. As Pisces is ruled by both Neptune and Jupiter, the sun echoes a gentle, yet unfounded, faith. Pisces season is when we return to the stardust we are made of, a poetic unraveling of our egos to become reacquainted with our souls. The trick is not getting lost in the sauce as the sun in Pisces can wander into escapism. If we can keep our head above water, then Pisces season is sure to be a magical time!
Major Transits of the Week
2/14 — Mercury enters Aquarius, North Node Rx in Taurus trine Pluto in Capricorn
2/15 — Sun in Aquarius squares North Node Rx in Taurus
2/16 — Full Moon in Leo, Mars conjunct Venus in Capricorn
2/17 — Jupiter in Pisces sextiles Uranus in Taurus
2/18 — Sun enters Pisces
MORE: All February 2022 Astrological Transits
Your Weekly Horoscope for February 13
Conversations about friendships and dreams have a new perspective when Mercury enters Aquarius! Your emotional receptivity to joy will heighten under the full moon in Leo later. By the end of the week, you may feel ready for R&R, as the sun enters Pisces. 
As Mercury enters Aquarius, you are encouraged to get out of your mental comfort zone when considering the future of your career path! As you look toward the future, the past could come back with warmth under the full moon in Leo. Relish in your journey. 
Time to consider unusual subjects while Mercury transits Aquarius. As you embrace new subjects, old conversations come full circle under the full moon in Leo. You might begin to feel restless, especially in your career path, when the sun enters Pisces. 
Get a little weird when Mercury enters Aquarius. Dive into taboo subjects and your secret quirks with intellectual curiosity! Later, the full moon in Leo lights up your finances, encouraging you to feel confident in your security.
When Mercury enters Aquarius, use this transit to express your unconventional ideas and opinions as means of intimacy. As the week goes on, the full moon glows in your sign, amping up your confident lunar-infused power.
Everyday life could be a little more innovative with Mercury entering Aquarius! You might feel mentally ready to handle anything thrown your way by the time the full moon peaks in Leo. The positive mindset is perfect for romance when Pisces season begins!
MORE: Sign up for our newsletters for daily in-depth astrological content!
Time to seek new, unusual joyful past times when Mercury enters Aquarius at the beginning of the week. Later, dreams, online recognition, and friendships reach new milestones under the full moon in Leo! 
Consider your private life with a new mental perspective, as Mercury enters Aquarius at the beginning of the week. Then think about how far you have come and what you have accomplished in your journey under the full moon in Leo later on in the week. 
Perplexing conversations will begin to unfold following Mercury entering Aquarius. Meanwhile, the full moon in Leo wraps up a long-term educational journey while Pisces season ushers in a new professional perspective.
Think about new ways to secure the bag when Mercury enters Aquarius while honoring a transformative joining fiscal period under the full moon in Leo. Later, Pisces season will inspire new opportunities!
Sharing your unusual ideologies and opinions may come more naturally when Mercury enters your sign. As the week goes on, you may have a fiery passion bloom under the full moon in Leo while Pisces season begins your gentle, intuitive transformation.
Pisces
A change in perspective is needed when Mercury enters Aquarius. Then work and health come full circle under the full moon in Leo right before your season begins at the end of the week!
Store
Recommended Reports For You
Most Popular on
Astrology.com