Your Weekly Horoscope for June 6–12, 2021: A Powerful New Moon & Solar Eclipse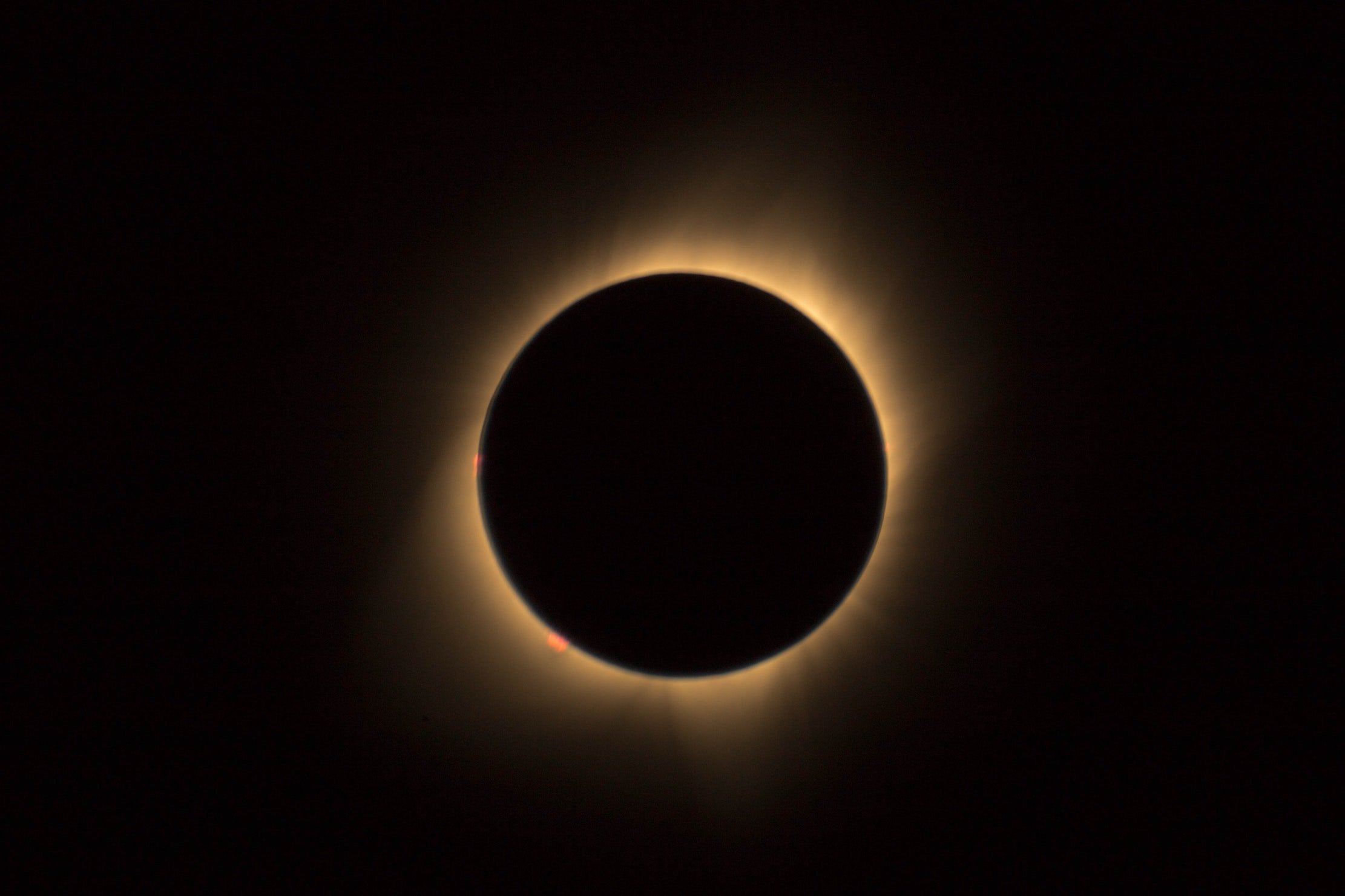 A major week in our 2021 storybook has arrived, and your weekly horoscope for June 6 has you covered!
The air will crackle with energy as we can sense major shifts and changes awaiting us. Recently, we had a lunar eclipse in Sagittarius—the third of four eclipses in this zodiac sign. As we are in the midst of eclipse season, we are also in the eye of the storm. Major endings, breakthroughs, and turning points were likely triggered by the May 26 lunation and could still be echoing within the weeks to come.
A New Moon Solar Eclipse in Gemini & Cazimi
However, the solar eclipse in Gemini on June 10 is the second and final in this zodiac sign. The previous one took place on November 30, 2020 and will bring similar themes into our focus. Solar eclipses are three times more powerful than a new moon, ushering in fated fresh starts and new beginnings, as well as calling us toward our next journeys.
Collectively, there will be a focus on how we communicate and connect with others. Travel regulations could also be thrust into the focus, as a global discourse about safety and guidelines will likely be declared. Considering it is a solar eclipse, it could finally open the doors and borders to many nations—especially to those that neighbor one another. Yet, with Mercury retrograde at this point in time, there could still be some confusion and back-tracking about how too properly move forward.
On June 10, the sun conjuncts Mercury retrograde in Gemini, infusing this planet's energy into the eclipse, as well. Our great luminary's light will bring clarity to our thoughts, communications, and correspondences. Mercury will also be cazimi in the heart of the sun. Our curious natures will be activated. We can expect very busy weeks ahead, filled with travel, appointments, and social activity. However, with Mercury retrograde, we could instead be focused on people, projects, or plans from the past.
Saturn is now retrograde. Here's your horoscope to help you handle this transit!
Mars Enters Leo
Mighty Mars will finish up his tour of Cancer this week, too. In the recent period, our red-hot planet has spun within the tide pools of our emotions, making us boil and sizzle. Mood swings were prominent. However, beginning on the eleventh, he will ascend the throne of Leo to burn especially bright, invigorating our hearts and spirits.
Fiery Mars feels comfortable in the kingdom of Leo, intensifying our desire for passion, creativity, romance, and fun. This is an especially auspicious period for dating, as singles can take the lead and ignite a grand love story. Those in committed unions can bring the sex and spice back into their connection. Those looking for an edge in fertility matters will also have greater luck due to this transit, as Leo holds ties to pregnancy and children.
Lastly, if seeking to channel the muse and create a newfound artistic masterpiece, inspiration may strike anyone with creative talents. Summer fun will be here, so it's time to step out into the world and roar.
Too Stressed? Try Forest Bathing!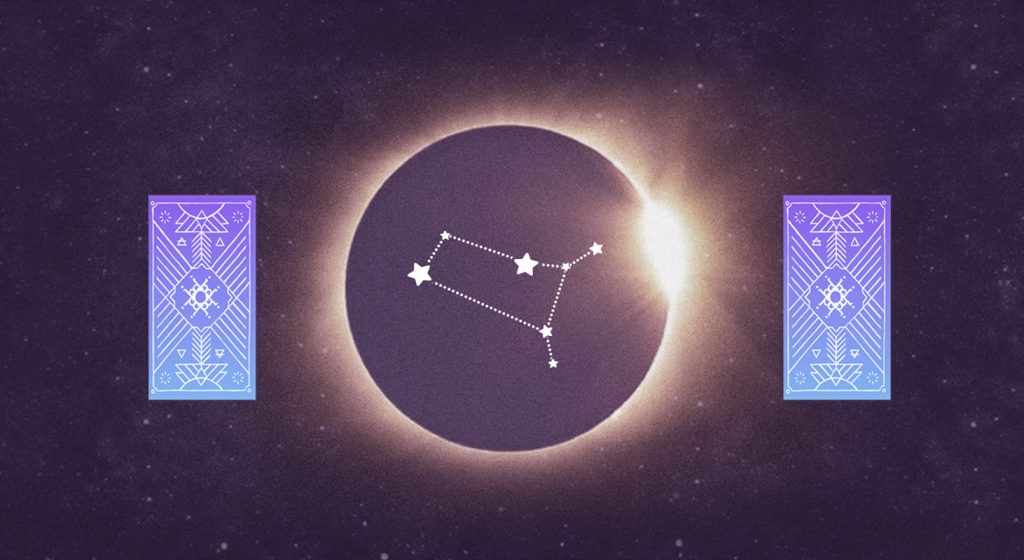 Major Transits of the Week
6/10 — Solar eclipse in Gemini
6/10 — Sun conjunct Mercury
6/11 — Mars enters Leo
6/11 — Venus in Cancer sextile Uranus in Taurus
Your Weekly Horoscope for June 6
ARIES
This week's solar eclipse highlights your third house, Aries. A destined shift around communications may arrive for you, such as an important contract or the launch of a new advertising initiative.
TAURUS
Get ready for more prosperity, Taurus. A solar eclipse in your second house arrives, likely to usher in a raise, new job offer, or opportunity for another stream of income.
GEMINI
With a solar eclipse in your zodiac sign arriving this week, you'll be in the spotlight, Gemini. A major destined event has come to thrust you toward your destiny.
CANCER
Your weekly horoscope for June 6 says it's time to lie low and rest, Cancer. A solar eclipse in your twelfth house will appear this week, bringing you an opportunity to focus on closure, letting go, and mental health.
LEO
It's time to enjoy a burst of popularity and fun, Leo. A solar eclipse in your eleventh house arrives this week and could bring a destined platonic connection into your life.
VIRGO
Keep your eyes on your ambitions, Virgo. A solar eclipse in your tenth house will manifest this week, which could bring a destined promotion or career event.
LIBRA
Open your wings and fly, Libra. A solar eclipse in your ninth house appears this week, encouraging you to leave your comfort zone and incorporate more wisdom about the world.
SCORPIO
Your weekly horoscope for June 6 hints at a large sum of money coming your way this week, Scorpio. A solar eclipse in your eighth house may bring a royalty check or approval of a loan.
SAGITTARIUS
With a solar eclipse in your seventh house appearing this week, a destined shift around relationships will come, Sagittarius. This could be a surprise proposal or a discussion about long-term plans.
CAPRICORN
A solar eclipse in your sixth house manifests this week, Capricorn. This could bring a destined opportunity around your work or employment.
AQUARIUS
Open your heart, Aquarius. A solar eclipse in your fifth house appears this week. This could help you to fall truly in love, cross paths with a soulmate, or even bring news of a pregnancy.
PISCES
Prepare for a destined shift around domestic affairs, Pisces. The solar eclipse this week could bring an exciting opportunity to move, renovate, or spend more time with family.
Lead image by Drew Rae
Store
Recommended Reports For You
Most Popular on
Astrology.com