Your Weekly Horoscope for March 13–19: Efficient Full Moon in Virgo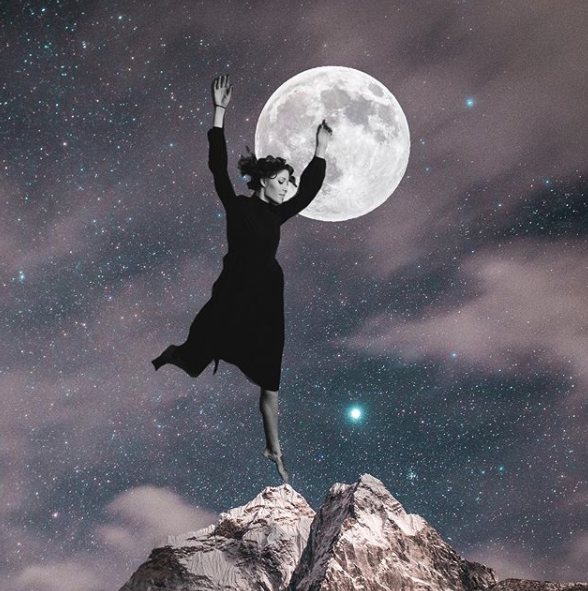 The cosmos are incredibly busy this week, beginning with a magical flare when the sun conjuncts Neptune in Pisces on Sunday, March 13. The conjunction links the mystical ego with the spiritual realm, immersing fantasy in reality. Now could be the time to daydream about what life could be, as the conjunction reiterates the importance of believing in one's abstracted vision. It can also allude to wearing rose-colored glasses for far too long. So, be mindful of where wishful thinking wanders to!
Then the sun sextiles the north node retrograde in Taurus the following day, aligning the mystic with the valuable fate and destiny and indicating the importance of having a hopeful yet realistic vision of what could be to secure the future! A few days later, Mercury in Pisces sextiles Uranus in Taurus on Thursday, March 17. Earthy wild child Uranus encourages the mystical mind to consider an alternative yet grounded perspective. You may even have a sudden yet intuitive realization, giving you a greater understanding that breaks through your rose-colored vision. 
Shortly after, the sun sextiles Pluto in Capricorn on Friday, March 18, creating an alliance with the CEO of the underworld. The transformative energy of Pluto evokes a grounded power, aiding the mutable ego and ambition. It could even strike down any overly idealistic views of the self and allow the truth to come forward. Since it is a lovely mix of water and earth energy, the revelations may be more emotional than shocking. 
The next day, Venus in Aquarius squares Uranus in Taurus, causing stubborn stress between the modern minor benefic and the security-provoked wild child. The square can pose initial tension likely resulting from entertaining unlikely Venusian themes, such as the atypical partner or risky investment. But there is much to be gained from this aspect, as it could allow for radical exploration with new and unconventional themes in love, commitment, and money with common sense. The catch is being open-minded yet practical!
An Editorial Full Moon
Now is the time to wrap it up. The full moon peaks in mutable Virgo, indicating that now is the time for any last-minute edits before the final product. Full moons represent a six-month cycle coming to head, either with a cycle coming to an end or peaking with a major milestone. During this lunation, Virgo's themes of editing, adjusting, and grounding are present. Final touches could be put on long-term endeavors, like tying up loose ends or perfecting something that you've slaved over for months. The Virginal influence has the power to wipe the slate clean of mistakes, leaving a perfected chapter behind with something to show for the work that has been executed.
Sixth house themes could also be present during the lunation — that is, routines, healthy habits, work, jobs, and even pets. So, it is imperative to take note of the regular, daily themes that could come up during the full moon. Ask yourself, "Is this how I want to live?"
Luckily, if you want to make some last-minute adjustments to your routine, now is the time to do so. Luna is ready to let go of any anxiety-fueling aspects of your usual processes. With that, you can also let go of any criticalness since you have the lunar power to make a significant change in your life! 
Major Transits of the Week
3/13 – Sun conjunct Neptune in Pisces
3/14 – Sun in Pisces sextiles North Node retrograde in Taurus
3/17 – Mercury in Pisces sextiles Uranus in Taurus
3/18 – Full Moon in Virgo
3/18 – Sun in Pisces sextiles Pluto in Capricorn
3/19 – Venus in Aquarius squares Uranus in Taurus 
MORE: All March 2022 Astrological Transits
Your Weekly Horoscope for March 13
The last six months may have been quite a journey in health and work, leading up to the full moon in Virgo. You may find that it is time to nix bad habits and inconsistency to be more productive!
Under the full moon in Virgo, ask yourself how your standards for romance and passion differ now in comparison to six months ago. Let go of any lovers who do not meet these standards!
Are there any home projects you can wrap up? Make your final edits under the full moon in Virgo then proudly show off your beautiful home!
If you want to finally get to the bottom of something, do so under the communicative full moon in Virgo. There is no use in entertaining any loose ends any longer.
Hopefully, your budget has been edited accordingly throughout the last six months. If you need to kick any financial problems or complete lingering debts, do so under the full moon in Virgo.
Who are you? The full moon is in your sign this week, indicating a milestone in your personal growth that cannot be overlooked. 
MORE: Sign up for our newsletters for daily in-depth astrological content!
Let go of any nagging inner self-talk that continues its critical strain under the full moon in Virgo. Embrace a more productive appraisal to fix whatever needs improvement.
Finish up shaping your dreams and any unproductive group involvement by the full moon in Virgo. It is time to dedicate your time only to worthwhile pursuits!
By the full moon in Virgo, you may feel finally recognized for your acts of service or impressive professional feats. Honor the lunation by accepting any recognition with humility.
As you wrap up your six-month journey in learning and growing, you may be surprised what fun facts could come out during the full moon in Virgo.
Give over to intimacy without criticism during the full moon in Virgo. You could also use this time to solidify the details of pertinent investments.
How can you embrace romance with boundaries but without nitpicking? Accept the love you know you deserve during the full moon in Virgo.
Store
Recommended Reports For You
Most Popular on
Astrology.com