Your Weekly Tarot Reading for June 21-27, 2021: It's Time to Consider Your Choices Carefully!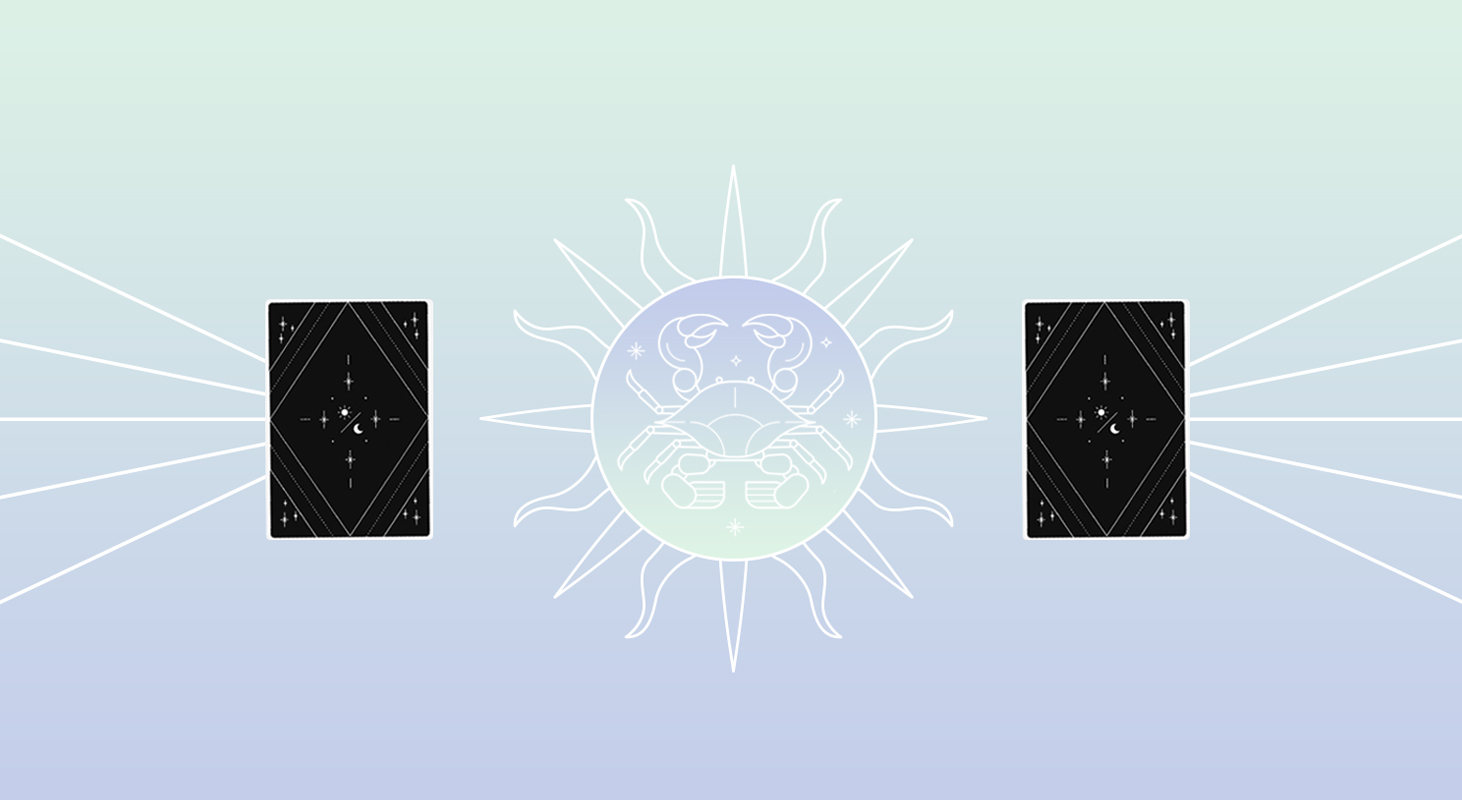 This week, your Tarot reading for June 21 reminds you how valuable your time is. This is your personal currency and your most valuable asset because once it is gone, it's gone forever! Are you using your time wisely? Are you making decisions and putting your energy into endeavors you truly care about?
Weigh your options, consider your choices carefully, and feel confident in declining offers or invitations that you have no interest in right now. Your time is yours to do what you wish, whether you "waste" it or save it. Just be sure to honor its inherent value as well as your own!
Read on for this week's Tarotscopes in support of spending your time wisely.
Read me: A Summer Solstice 2021 Ritual to Bring Back Magic Into Your Life
Your Weekly Tarot Reading for June 21-27
Aries: Temperance
Manage your time wisely, Aries. Be careful to not overcommit yourself with too many engagements this week. Right now, you are really needing your alone time to recharge so don't feel the need to say yes to every invitation. Being choosy with your energy will serve you well so you can focus on your own emotional well-being.
Taurus: Seven of Cups Reversed
Reduce your options, Taurus. You cannot move forward until you make a decision, but you have been feeling stuck because the choices in front of you feel limitless! Check in with yourself and your long-term goals in order to see what feels truly in alignment for your future. And you do not need the input of others right now, as that will just confuse you further!
Gemini: King of Cups Reversed
Be kinder to yourself, Gemini. A lack of control and overall frustration with your current circumstances are causing you to feel moody and easily annoyed. Give yourself space and prioritize your alone time so you can chill out and relax more. You need it!
Cancer: Four of Wands
Honor this special moment, Cancer! Your recent accomplishments are meaningful, and before moving on to the next goal of your checklist, it's time to recognize the hard work that got you here. Even if it is not a momentous occasion, celebrate that you have made it this far in 2021 with a little revelry and a special treat!
Leo: Five of Pentacles Reversed
The worst is over, Leo! You are still in it, but the challenges you have been facing are coming to an end, and the closure you have been seeking is imminent. Recovery is a long road, but it is so much easier when you have support around you. Reach out to someone you care about this week and make plans to do something together to help take your mind off of your troubles.
Virgo: Eight of Cups
The grass is always greener on the other side, Virgo. Sometimes we manifest opportunities that feel so much better in theory than in actuality. Are you having one of those moments right now? Take a break and evaluate how you feel about your current situation so you can decide if you want to keep going or cut and run.
Libra: Death
Change is coming, Libra, but will you welcome it? If something needs to end, let it go. What is the point of holding onto something that no longer serves you? By closing the door, you create the opportunity to embark upon something new and more aligned! Rather than mourning the loss, begin to get excited for what awaits you.
Read me: How compatible are you and your lover?
Scorpio: Queen of Cups
What is your heart trying to tell you, Scorpio? In order to move forward and make sound decisions this week, you must pay attention to what feels right. Don't overthink your options or get so caught up in the logical approach. It's okay to be so emotionally involved.
Sagittarius: Knight of Wands
Your Tarot reading for June 21 wants you to plan your next adventure, Sagittarius! Where do you want to go? What do you want to do? It's time to scratch that itch for spontaneity and just go for it. Take a trip, and don't forget to bring out that enchanting charm with you. Put it to good use, and you might even get a room upgrade or some other travel bonus!
Capricorn: Knight of Swords Reversed
Do you really want to do that, Capricorn? Before moving forward, carefully consider your actions because you could be making a horrible mistake! Nothing is set in stone and this moment can be undone, but let's avoid an unnecessary headache by being more careful with our current plans.
Aquarius: Two of Wands
Lean into your potential, Aquarius. It's time to expand to grow beyond your current situation so make the moves and accept the new challenge that awaits you! If you are still contemplating your options or feeling unsure, just remember that if it makes you slightly uncomfortable, then you should go for it and see where it leads.
Pisces: Queen of Wands Reversed
Don't let a minor setback shake your confidence, Pisces! Even when an obstacle appears in your path, you know you have the ability to handle it and maneuver around it! Before getting too frustrated, take a minute, regroup, and create the solution you need to get back to being productive.
Find some balance with your Yin/Yang Tarot Reading!
Store
Recommended Reports For You
Most Popular on
Astrology.com