Your Weekly Tarot Reading for May 29 to June 4, 2022: New Life Loading!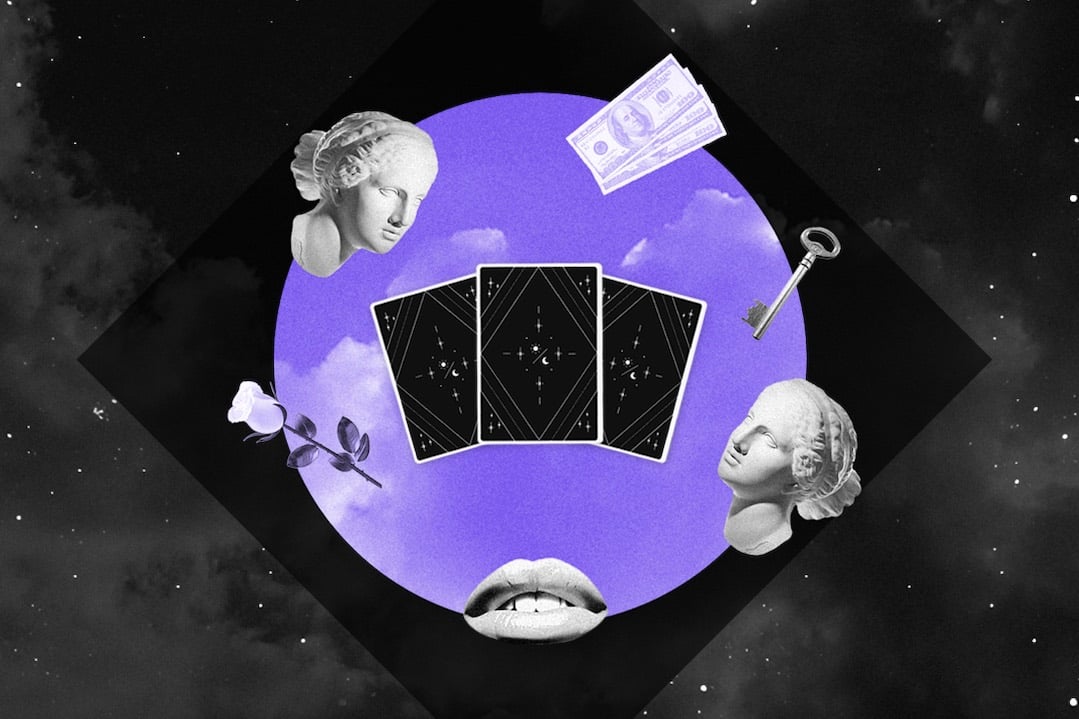 The moon is new in Gemini on May 30, ushering in a cosmically aligned time to set new intentions with a fresh perspective. Mercury is still retrograde and providing quality time for reflection. So, let's put all of this newfound clarity into good use as we welcome new projects and explore new ideas.
This week's intuitively pulled Tarot cards suggest an optimistic attitude should be liberally applied to all aspects of our lives as we move forward with hope and inspiration towards any endeavors we are blessing with our energy! It's time to get excited because you have so much to look forward to.
Read on for your Tarotscopes for guidance as you set your new moon intentions.
Aries: The Lovers
Choose wisely, Aries. Everywhere you look, the universe reminds you that you simply cannot do it all. Or at least you cannot do it all at the same time! Focus on your top priorities and place everything else on the back burner for now so you can give your full attention to what matters most.
Taurus: The Star
Stay optimistic, Taurus. Everything is looking up this week as your previously burdensome situation is steadily improving. Rest assured that you have made it past the hardest part! Remain focused on your goals, and maintain a positive attitude as you continue to make strides towards where you wish to be.
Gemini: Queen of Wands
Ask for what you want, Gemini! It's time to make a bold move this week to acknowledge your worth. It might take a major dose of courage. Push past the fear to speak up and let your desires be known, especially if you have been contemplating asking your boss for a raise.
Cancer: Knight of Pentacles Reversed
Feeling bored, Cancer? You might be a creature of habit, but lately, everything has gotten a bit too comfortable. Shake off the mundane of your everyday routine, and try something new this week in order to feel more inspired and perk up your mind. Lean into spontaneity and see where the wind takes you!
Leo: Death Reversed
It's time to let go, Leo. Change is never easy, but as you already know, it is a necessary part of our lives. Why are you feeling so resistant to this inevitability? Ease into this next phase this week. Don't be so afraid of what you are leaving behind when there is a promise of endless potential and possibilities awaiting you.
Virgo: Nine of Swords Reversed
Don't overthink this, Virgo. Your constant need to overanalyze every situation is creating issues where there actually isn't anything tangible to worry about. Shift your mindset and let go of the negativity so you can finally feel more at peace this week.
Libra: The World Reversed
Forgo the shortcuts, Libra. If you want to make something major happen, you are going to need to take the necessary steps to start putting in the hard work this week. Unfortunately, there is no easy way to cut the line or skip ahead to reach your goal.
Scorpio: Queen of Cups
Listen to your intuition, Scorpio. Your ability to read people well and provide what they need is always a powerful asset, but it really comes in handy this week. The people around you could use some extra support, whether through solid advice or simply just being there to listen. Read the room and respond accordingly.
Sagittarius: Knight of Cups
Keep the peace, Sagittarius. Don't be surprised if you find yourself in the eye of the storm of conflicts this week, especially at work when others can't seem to agree on a solution. Your ability to think creatively and notice an angle previously missed will serve you well, bringing everyone back together on the same page.
Capricorn: Two of Wands Reversed
Get all of your ducks in a row, Capricorn. It's lovely to have an inspiration or an intention, but you won't get very far with it right now if you don't have a clear plan in mind! Spend time this week getting practical and outlining the succession of your next steps.
Aquarius: Justice
Take accountability, Aquarius. If you make a mistake, don't waste your time trying to cover it up or act like it never even happened. If you own this screw-up right away, people will understand and respect you for your honesty. Everything will be forgiven and forgotten rather quickly as well.
Pisces: Queen of Pentacles Reversed
Check in on your priorities, Pisces. Instead of getting distracted by everyone else's drama, shift your focus more toward what you need to accomplish right now. Your time will be far better spent working and reading self-help books that nurture your own personal growth.
Store
Recommended Reports For You
Most Popular on
Astrology.com