Your Weekly Tarot Reading for October 25-31, 2021: Happy Halloween!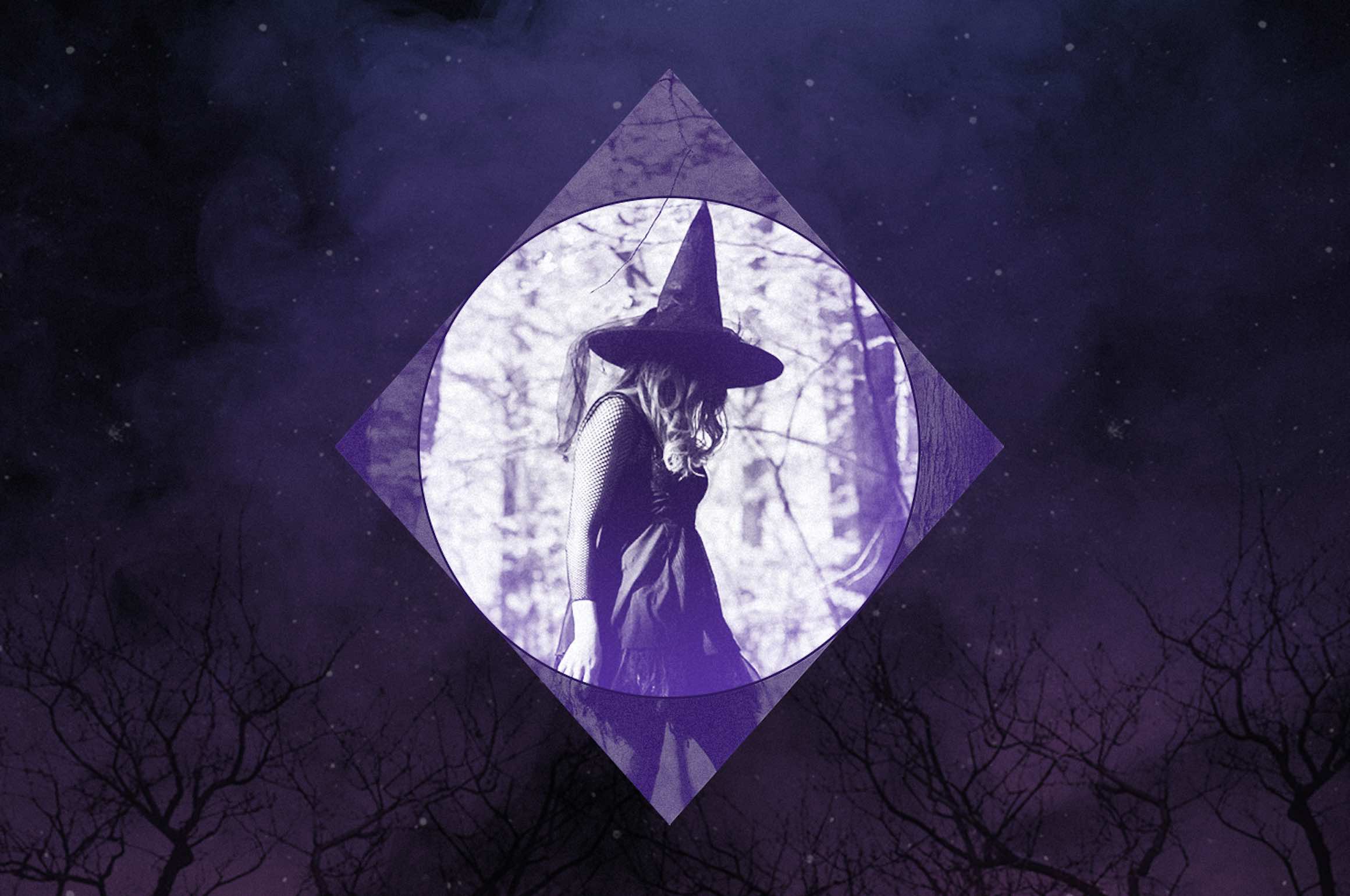 Your weekly Tarot reading for Halloween is here!
There are so many choices to be made and decisions to navigate, but before we move forward, we must consider all our options. This includes the opportunities we may have previously missed because they are waiting for us in plain sight but unseen because our focus is elsewhere.
This week's Tarot cards stress the importance of shifting our mindsets and widening our points of view before fully committing to our next steps and future moves. Look around and take in the full picture in order to gain the full perspective you need right now. Consult your personalized Tarotscope by sign for further insight as to not miss a potential moment.
When you have a burning question, a live psychic reading can help you answer it with clarity!
Your Weekly Tarot Reading for Halloween
Aries: King of Cups Reversed
Breathe through the chaos, Aries. You are embarking upon a wild ride of emotions this week so hold on tightly as you expect the unexpected! Try not to beat yourself up over too many silly little mistakes or take the bait when others are trying to push your buttons. Let it all just roll off your back as you navigate the current tumult. You will get through this!
Taurus: King of Swords Reversed
Your weekly Tarot reading for Halloween wants you to seek clarity, Taurus. How can you possibly make a major decision when your thoughts are so scattered? Switch your focus to something else this week. Take a mental break and step away from the current situation that is giving you so much stress so you can come back to it feeling refreshed.
Gemini: Ten of Swords
Embrace the ending, Gemini. Pain and despair can be great catalysts for change, and you have certainly been through some hardships lately. What can you learn from these painful moments? This is your time to do things differently and more sustainably for your own emotional well-being leading to a happier future.
Cancer: Four of Wands Reversed
Acknowledge the tension, Cancer. Focus on your relationships this week and mend any broken fences. Focus on restoring harmony where anything feels a little off. Has something gone unsaid for a little too long? That conflict will not go away on its own! Nip that in the bud before further resentment builds.
Leo: King of Pentacles Reversed
Money isn't everything, Leo. You have been so focused on your own status and success lately that your workaholic tendencies are beginning to wear away on the patience of your loved ones. How can you shift your priorities to create more space for the other areas of your life you have been neglecting lately? Focus on that this week.
Virgo: Temperance
Practice patience, Virgo. Sometimes the best move is to make no move at all. This current situation you are facing is going to require an immense amount of fortitude, so trust in the bigger picture and the greater timing of the Universe. Stop judging the pace and let it all unfold.
Libra: Four of Cups
Look around, Libra! Have you been feeling bored and uninspired lately or as if every moment is just slipping through your fingertips? When you are so focused on the little details, it is easy to forget the larger picture at hand. Shift your perspective in order to open up a wider world of other opportunities available to you right now.
Read me: Asteroid Vesta in Scorpio: Tower Moments and Transformations
Scorpio: Knight of Pentacles Reversed
Be spontaneous, Scorpio! Your usual routine aids your productivity, but lately, the mundane activities of the everyday have become creatively stifling! It's time to change it up and see where the wind takes you. Do something you would not normally do midweek in order to feel more inspired!
Sagittarius: Five of Swords
Is this really worth your energy, Sagittarius? You are feeling a bit on edge this week, so minor issues have the potential to turn into major blowouts. Avoid unnecessary arguments by limiting your engagement and adjusting your attitude accordingly.
Capricorn: Six of Pentacles Reversed
Your weekly Tarot reading for Halloween wants you to reflect on your relationships, Capricorn. Notice who drains your energy and who is replenishing it in your life right now. If you realize that some connections feel more imbalanced than others, think about the changes you can make now to remedy those situations so you feel less resentful in the future.
Aquarius: Eight of Cups Reversed
Should you stay or should you go, Aquarius? You have reached a stalemate in your current situation and now it is time to determine if there is something worth holding onto here. Even though your friends mean well by sharing their opinions, you should let your own heart lead the way.
Pisces: The High Priestess
You know exactly what to do, Pisces. Pay attention to your instincts, and if something feels off then you know it probably is not right. Stop doubting yourself and trust these feelings! Your intuition is razor sharp so allow your inner wisdom to guide your decision-making this week.
Here's everything you need to know about love, work, and Chinese zodiac compatibility!
Store
Recommended Reports For You
Most Popular on
Astrology.com