Your Weekly Tarot Reading September 20-26, 2021: Happy Full Moon!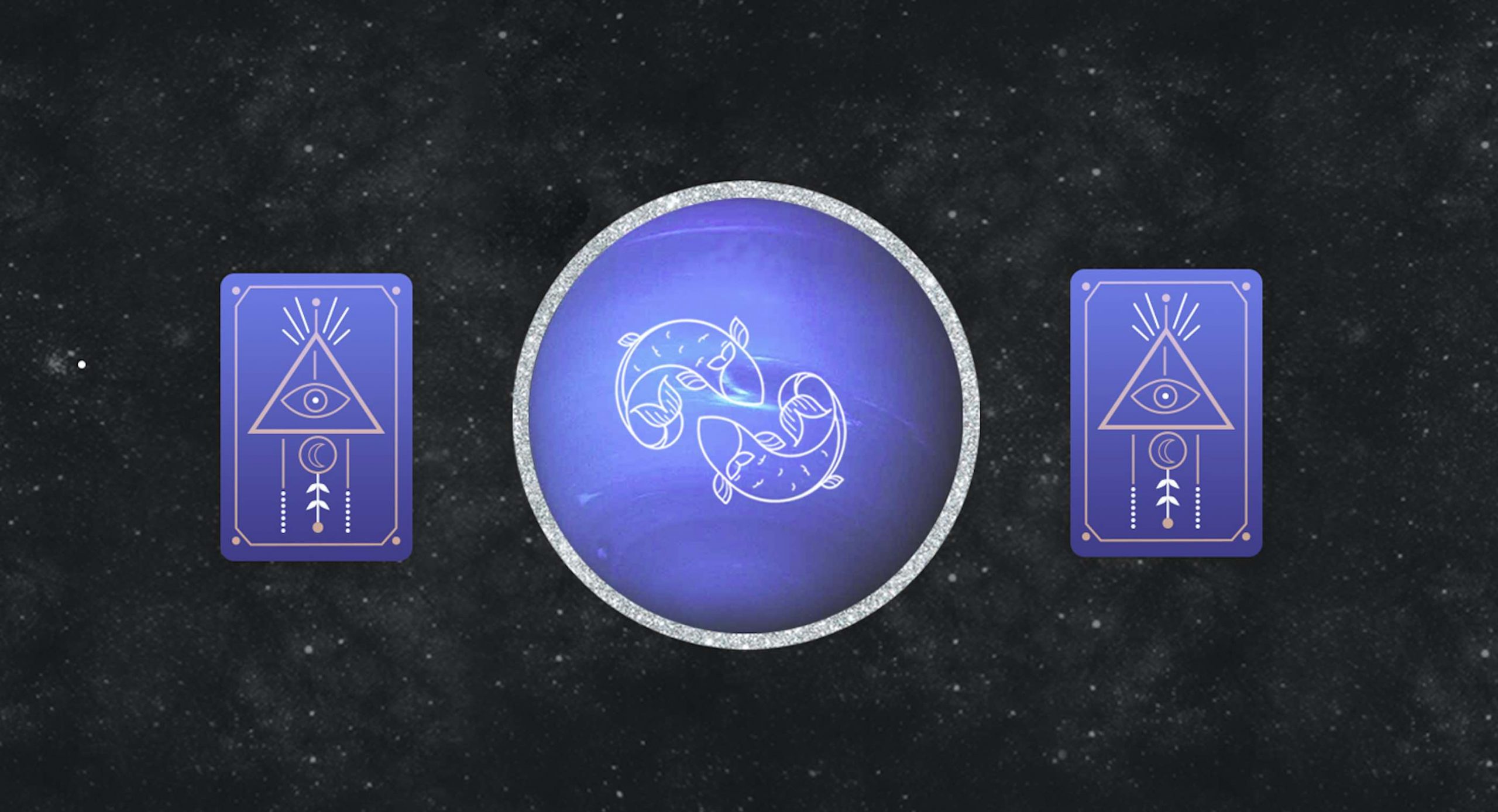 Our week begins with a magical moment via the full moon in Pisces on September 20. Guidance from the universe is here with your full moon Tarot reading!
The energy of this lunation illuminates the tension between fantasizing about the possibilities that lay before us and sourcing the practical ways to make our dreams our new reality. How can we connect our emotional motivations to create tangible success? This week's Tarot cards highlight changes and natural transitions we must make now in order to step into this next phase of life. Welcome this spiritual evolution and prepare to feel its profoundly positive impact.
When you're in need of real and honest love advice, our Love Tarot Bundle's advice is truly unmatchable!
Your Full Moon Tarot Reading
Aries: Queen of Swords
Be direct, Aries. Clear communication is your key to success! Keep your emotions out of each situation or obstacles you confront this week. Be logical, do not mince your words, and keep it moving. This way, nothing will be misconstrued by others involved.
Taurus: Page of Pentacles
Stay committed to your goals, Taurus. You can accomplish a lot this week if you concentrate on the more practical side of your manifestations. Stay focused, be realistic with your energy, and by this time next week, you will see that you have made an immense amount of progress.
Gemini: Page of Cups
Be true to yourself, Gemini. It is time to open up and be more transparent with your emotions. Express your true feelings to those you care about and speak directly from your heart. Do not be afraid to be vulnerable, even if it feels uncomfortable at first.
Cancer: Six of Swords
Cancer, your full moon Tarot reading says change is for the best, Cancer. Even though it might be challenging, allow what is no longer serving you to fall away naturally. Transitions are never easy, but they are always necessary for our personal growth. Remind yourself that you are moving forward, and you are moving on.
Leo: Wheel of Fortune Reversed
Learn from your past mistakes, Leo. An opportunity for major change is coming your way now, but before you move forward, it would be best for you to reflect on your past. Before stepping into this next phase, spend time contemplating how you would have handled situations differently.
Virgo: The Moon
Avoid making a decision just yet, Virgo. All is not quite as it seems right now so let a little more time pass and the information will reveal itself. As you wait, tap into your intuition and be on the lookout for the potential of any red flags. Remember that if it seems off, then it probably is.
Libra: The Empress
Take a softer approach, Libra. In order to navigate your current circumstance, you must lean into your gentle side. Everyone needs a little extra TLC and nurturing this week, even you. Lead with kindness and you will get the outcome you desire.
When life gets confusing, a live psychic reading can help you gain the clarity you're looking for!
Scorpio: Justice
Be accountable, Scorpio. Actions made in haste are coming back up and having a reverberating effect on people you care about now. Do you regret how you handled the situation? Now is your time to make it right. It's not too late to apologize and acknowledge how you could have made better decisions.
Sagittarius: The Hermit Reversed
Embark upon a digital detox, Sagittarius. Prioritize your alone time this week and make plans to get away from your phone while immersing in nature. Meditating outdoors will clear your head and allow you to return to your overflowing inbox with a refreshed mindset.
Capricorn: Ace of Pentacles
Embrace your potential, Capricorn. A new opportunity is being presented to you at work, and this is your cosmic sign to take it. Whether it is a promotion, a chance to show off your skills in a novel way, or even a completely new position entirely, you should seize this moment! Don't be intimidated by this moment as it is an occasion to challenge yourself and encourage the next step of your own personal growth.
Aquarius: Death Reversed
As the seasons change, so must you, Aquarius. You have grown immensely over the past year, and what no longer serves you is naturally falling away to create space for your next chapter. Resisting this obvious shift is futile, so lean into this moment and embrace what is yet to come.
Pisces: Nine of Swords Reversed
Your full moon Tarot reading wants you to focus on the positives, Pisces. Constantly ruminating and obsessing about the possibilities of what could go wrong is tearing you up inside and destroying your mental well-being. It's so important that you get out of your head and get a good night's rest so you can clear your mind.
Most Popular on
Astrology.com